Gijs van Seventer Environmental Health Seminar
.
Racism & Environmental Health
Seminar 2020-2021
Racism is a system in which value is assigned and opportunity made available based on the social interpretation of how one looks, what we call "race". Racism unfairly disadvantages some individuals and communities while unfairly providing advantages to others. The impacts of racism on Black, Indigenous and communities of color are visible throughout our country, from the racial wealth gap to disproportionate environmental exposures to health disparities observed across generations. Through this interdisciplinary series, we will explore racial disparities in environmental exposures and health, epidemiological methods for analyzing the impacts of racism on health, and the historical policies that shape environmental health today. We encourage discussion of theories and approaches to research, while also inviting speakers and participants alike to name the influence of racism in our field, identify how it is operating, and organize to act against it through our work.
Join us every Friday (during the semester) from 12:45-1:45 pm
Contact: Caitlin Brand
April 23
Speaker: Alina McIntyre and Pilar Botana Martinez
PhD Student
Department of Environmental Health
BUSPH
Title: Heat Exposure in Chelsea & East Boston, MA: Reflections from C-HEAT Summer 2020 Data Analysis
Summary: The Chelsea and East Boston Heat Study (C-HEAT) aims to assess heat exposure and related health risks in the Chelsea Creek communities. Using data collected from the Summer of 2020, the C-HEAT team analyzed outdoor temperatures, participant time-activity patterns, and self-reported sociodemographic and environmental information. Alina and Pilar will be presenting a part of a larger data analysis effort to understand community-specific heat vulnerabilities, raise awareness of the heat effects on health, and inform future cooling interventions.
and
Speaker: Sean Mueller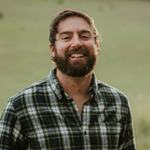 PhD Student
Department of Environmental Health
BUSPH
Title: Evaluating Ultrafine Particle Concentrations in a Neighborhood Near a Major Airport Before and During the COVID-19 Pandemic
Summary: As a result of the COVID-19 pandemic and subsequent travel restrictions and other reductions in mobility in the United States, emissions from the transportation sector decreased dramatically.  Ultrafine particles (UFP; particles <100nm) are dominated by transportation emissions but have complex atmospheric dynamics.  The aim of this study was to leverage a novel set of UFP measurements collected in a community near a major airport across multiple years to evaluate time trends and contributions from transportation sources. 
and
Speaker: Emily Hammel
PhD Student
Department of Environmental Health
BUSPH
Title: TBD
Summary: TBD
.