Professor Receives Distinguished Scholar Award for Rheumatology Research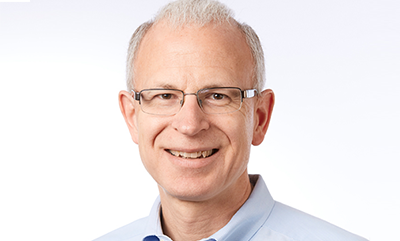 Michael LaValley, professor of biostatistics, has won the Distinguished Scholar Award from the Association of Rheumatology Professionals (ARP), a division of the American College of Rheumatology. He will receive the award during the organization's Annual Meeting November 8-13 in Atlanta, Ga.
The Distinguished Scholar Award is presented to an ARP member who demonstrates "exceptional achievements in scholarly activities" related to arthritis and the rheumatic diseases. In collaboration with research teams at the School of Medicine and Boston Medical Center over the past 25 years, LaValley has performed meta-analyses to evaluate treatments for rheumatic diseases. He has also conducted randomized controlled trials that established the impact of vocational rehabilitation on work outcomes for people diagnosed with arthritis.
LaValley says one of the reasons why rheumatology research is critical today is because of the financial burden it places on patients, the health system, and the economy. Arthritis remains one of the top 10 most expensive chronic diseases in the United States, producing more than $300 billion in total costs and affecting about one in four adults.
"As a society, we're getting older, and knee replacements and hip replacements have become a very common procedure over the past 20 years," says LaValley, adding that pre and post-surgery care can add to the overall cost of treatment. "Many rheumatic conditions, such as lupus and rheumatoid arthritis, require monoclonal antibody treatments which are very expensive, and people are usually on these medications for life."
LaValley joined ARP in 1996 and has served as an abstract reviewer and planning committee member for its annual meeting. Since 2011, he has also served as an associate editor for the journal Arthritis Care & Research. At SPH, he teaches courses on logistic regression, survival analysis, and meta-analysis, including the MPH core course Quantitative Methods, and Meta-Analysis for Public Health and Medical Research, this semester.
Founded in 1934, the American College of Rheumatology is a global medical society dedicated to advancing the rheumatology subspecialty and improving the care of patients with rheumatic disease. It is comprised of more than 8,400 physicians, health professionals, and scientists worldwide.
---
Related Profiles: