Professor Honored by American College of Physicians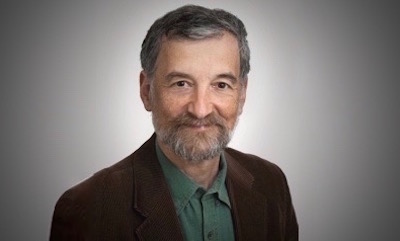 Jeffrey Samet (SPH'92), professor of community health sciences, has been awarded the American College of Physicians (ACP) Richard and Hinda Rosenthal Award from the Rosenthal Family Foundation for his innovative work in the field of addiction medicine. The award will be presented at ACP's Convocation Ceremony on April 19, 2018, in New Orleans.
The award is given to "that physician–scientist, clinician, or scientific group whose recent innovative work is making a notable contribution to improve clinical care in the field of internal medicine."
An internationally recognized expert in addiction medicine care and research, Samet is professor and chief of general internal medicine at the School of Medicine and Boston Medical Center and serves on the faculty of the BMC/BU Clinical Addiction Research and Education (CARE) Unit, where he has focused on the development, implementation, and evaluation of theory-based behavioral interventions among substance using populations both locally and internationally.
"I am honored and humbled to receive this award, but I am just one of an outstanding team that makes this progress possible," said Samet. "To its credit, the BMC/BU medical campus has embraced the importance of substance use treatment and creative innovations in the field by enabling the recruitment and retention of some incredibly talented people."
ACP is the largest medical-specialty organization and second-largest physician group in the United States. Its 152,000 members include internists, internal medicine subspecialists, medical students, residents, and fellows.