Testosterone Therapy Proves Protective Against Cardiovascular Disease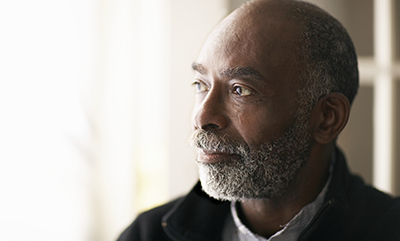 Despite continued controversy surrounding the use of testosterone in men who have testosterone deficiency (hypogonadism), a new study co-authored by School of Public Health and School of Medicine researchers has found that long-term use of testosterone therapy may reduce the risk of death from cardiovascular disease.
In the study, published in the Journal of Cardiovascular Pharmacology and Therapeutics, researchers at BU, along with colleagues in Germany, established a registry to assess the long-term effectiveness and safety of testosterone (T) in men. They sought to compare its effects on a host of parameters, such as obesity, cholesterol levels, diabetes, and liver function, considered to contribute to cardiovascular disease.
The researchers followed a group of men for eight years who had been on testosterone therapy and compared them with another group of men who remained untreated for the same time period. They found that there were only two deaths in the therapy group, neither related to cardiovascular (CV) events. In the non-treated control group, there were 21 deaths, 19 of which were related to CV events. Further, there were 26 non-fatal myocardial infarctions and 30 non-fatal strokes in the control group, but none in the treated group.
According to the researchers, long-term testosterone therapy in men with hypogonadism appears to be an effective approach to achieve sustained improvements in cardio-metabolic function and reduce the risk of CV events.
"The low CV events observed in the T-group compared to the untreated (control) group strongly suggest that [therapy] is protective," said lead author Abdulmaged Traish, professor of biochemistry and urology at MED. "We believe that the protective effect of T on the CV system provides clinicians with the opportunity to utilize this approach for secondary prevention for hypogonadal men with a history of CV events."
Gheorghe Doros, associate professor of biostatistics at SPH, was a co-author.
Several contributing authors, including Doros, disclosed that they had received compensation from Bayer Pharma for their work on the study.
---
Related Profiles: