Questioning Brief Interventions for Alcohol in Primary Care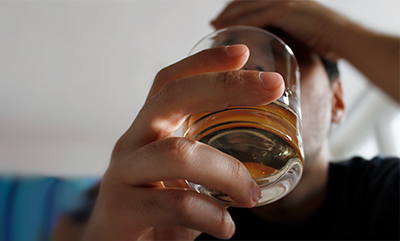 Primary care has been promoted for decades as a preferred setting for clinicians to offer brief interventions to address patients' heavy consumption of alcohol.
But those efforts produce ambiguous results, fail to tackle the complexities of addiction problems, and often are disconnected from patients' other health conditions and risk behaviors, according to an analysis in the BMJ co-authored by a School of Public Health researcher.
Richard Saitz, professor of community health sciences, and Jim McCambridge, professor of addictive behaviors and public health at the University of York in the UK, say that the evidence supporting brief counseling for alcohol use in primary care settings is weak, and that new strategic approaches are needed.
"It makes little sense to consider screening and other preventive activities for alcohol in isolation from other risky health behaviors and probably also mental health problems," they write. "We need to think strategically about alcohol within broad-based prevention approaches, and consider separately how to manage and care for those with severe problems."
Saitz and McCambridge cite positive results from brief interventions in "well-controlled clinical trials," but note that other large studies have shown no benefit, or rely on self-reported alcohol consumption to draw conclusions.
In addition, little is known about what kinds of discussion points or counseling "micro-skills" are most likely to produce positive outcomes, they say.
"Basic counseling skills to address health behaviors and knowledge about alcohol are uneven among practitioners," they write. "Consistent delivery of interventions is difficult. There is no basis for deciding who gets what type of treatment."
The authors called for addressing unhealthy alcohol use in a more holistic way, in both medical practices and in health care systems.
"After more than three decades of study in primary care, it now seems unlikely that brief interventions alone confer any population-level benefit, and their ultimate public health impact will derive from working in concert with other effective alcohol policy measures," they conclude.
---
Related Profiles: