The Global Burden of HIV/AIDS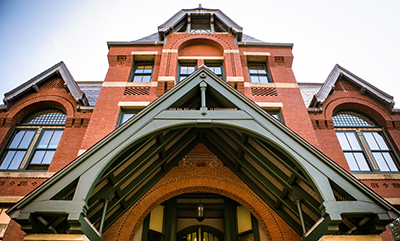 On Thursday, we will mark World AIDS Day. A Note on the epidemic—what HIV/AIDS looks like in today's world, and the role of public health in eliminating the threat it poses to the health of populations.
Since the beginning of the HIV/AIDS epidemic, about 78 million people have been infected, and 39 million people have died of AIDS. There are about 37 million people currently living with HIV or AIDS worldwide, including 2.6 million children. In 2014, 1.2 million people died from HIV-related causes, and 2 million people became newly infected. The vast majority of cases occur in Sub-Saharan Africa (see Figure 1).
It is estimated that only 54 percent of people living with HIV are aware that they have it, and that 59 percent of people with the virus are not accessing treatment. Globally, HIV and AIDS made up the fifth leading cause of disability-adjusted life years (DALYs) in 2010, and the highest in certain parts of Africa and the Caribbean. This represented a 351 percent overall increase in DALYs compared to 1990.
New HIV infections have fallen by 35 percent between 2000 and 2015, and AIDS-related deaths have fallen by 24 percent. There has also been an 84 percent increase in access to treatment since 2010. Substantial efforts driven by a global focus informed by the Millennium Development Goals and other global pushes for funding and research have likely contributed to this progress. Importantly, resources for HIV continue to be made available. In 2014, $20.2 billion was provided for HIV programs in low- and middle-income countries, and in 2015, the National Institutes of Health released new HIV/AIDS research priorities for funding for the next three to five years.
Globally, HIV/AIDS-prevention results have been mixed. In the Middle East and North Africa, between 2000 and 2014, there was a 26 percent rise in new infections. However, Figure 2 shows a decrease in infections and deaths in low- and middle-income countries overall, including projections through 2030.
Antiretroviral therapy (ART) reduces risk of transmission to others by up to 96 percent. HIV is spread through the exchange of bodily fluid from infected individuals, including blood and breast milk. It is most commonly spread through unprotected intercourse and the sharing of contaminated needles among drug users or health workers. Infected individuals may not experience any symptoms during the first few weeks, although they are most infectious during the first few months when they are often unaware of their status. Figure 3 shows the locations, groups, and modes of transmission through which HIV infections are projected to occur most in 2030, reflecting in no small part the availability of ART to limit transmission.
In the US, we have seen a decline in HIV diagnoses between 2005 and 2013, with a slight uptick in 2014. However, stage 3 AIDS diagnoses have continued to decline (Figure 4).
The burden of HIV remains great among low-income, minority populations. Lack of prevention education, testing services, health care, or high quality housing all contribute to greater vulnerability among lower-income minority communities. Figure 5 shows estimates of new HIV infections among subpopulations in 2010.
HIV disproportionally affects black Americans, especially among younger Americans. Figure 6 compares the US demographic make-up for ages 13 to 19 with the demographic make-up of HIV infection among the same age group, showing that though black Americans make up only 14 percent of the population, they account for 63 percent of infections.
Figure 7 describes the distribution of modes of transmission of HIV infection among US men compared to women in the same category of the above figure. While the large majority of men acquire HIV through male-to-male sexual contact, the majority of female cases are almost split between heterosexual contact (51 percent) and perinatal exposure (40 percent).
In the United States, cases of HIV are mostly clustered in the South and in Washington, DC, as Figure 8 shows. The distribution of AIDS is similar geographically (not shown).
There are a number of routes to the effective prevention of HIV. Chief among them is the reduction of stigma. As Professor Francois Venter pointed out when he spoke at a recent Dean's Seminar, stigma remains a key barrier to curtailing the spread of this disease. Beyond coming to grips with this problem, there are a number of biomedical innovations that represent tremendous steps forward in both preventing and treating HIV. In Fall 2015, The World Health Organization announced a new treatment recommendation that called for all people living with HIV to begin antiretroviral therapy as soon as possible following diagnosis (previously, ART was often delayed until the patient reached a certain CD4 cell count). The WHO also recommended that individuals at high risk for HIV take an oral pre-exposure prophylaxis (PrEP) as a preventive antiretroviral treatment. The WHO estimates that, by 2030, these new policies could help prevent more than 21 million deaths and 28 million new infections. Post-exposure prophylaxis (PEP) can also be used as prevention within three days of potential infection. For mother-to-child transmission, ART can be administered to both the mother and the infant during all stages in which infection can occur.
In many ways, the HIV/AIDS epidemic has been the defining epidemic of the past quarter century, transforming how we do research, and bringing to the fore the ineluctable intersection of ethics, human rights, and public health. The remaining burden of disease suggests there is much that needs to be done. Ongoing research includes studies to identify potential vaccines and cures, as well as how best to administer current treatment, and to whom. Several SPH faculty continue to contribute significantly to global HIV research. This work includes, but is not limited to, Professor Matthew Fox, who studies long-term treatment retention and mortality in South Africa; Professor Jacob Bor, who focuses on prevention and the economic effects of treatment; and Professor Sydney Rosen, who has made sentinel contributions in evaluating the effectiveness of HIV/AIDS care and treatment interventions—all scholarship that contributes to progress towards a world without AIDS.
I hope everyone has a terrific week. Until next week.
Warm regards,
Sandro
Sandro Galea, MD, DrPH
Dean and Robert A. Knox Professor
Boston University School of Public Health
Twitter: @sandrogalea
Acknowledgement: I am grateful for the contributions of Laura Sampson to this Dean's Note.

Previous Dean's Notes are archived at: https://www.bu.edu/sph/tag/deans-note/
---
Related Profiles: