Spark! Team
Spark! Leadership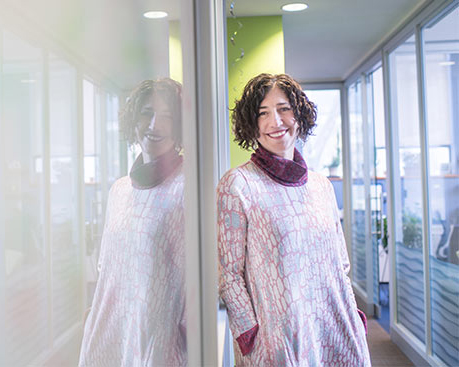 Ziba Cranmer, Director of BU Spark!
Ziba is the Founding Director of Spark! and member of the Innovate @ BU Steering Committee. She is an innovation leader with diverse experience spanning the public and private sectors. Ziba is passionate about interdisciplinary innovation fueled by technology. Prior to BU, Ziba led a national initiative supporting public sector innovators in cities across the United States to combat trafficking through technology. She spent over 11 years working in the private sector for companies like Nike Inc. where she was a Portfolio Director in the Sustainable Business and Innovation Lab, an internal venture unit responsible for driving new business opportunities and and social impact. Ziba also worked in marketing and communications as a senior advisor and account lead to technology startups and many leading global brands including Fedex, Disney, and Hilton Worldwide.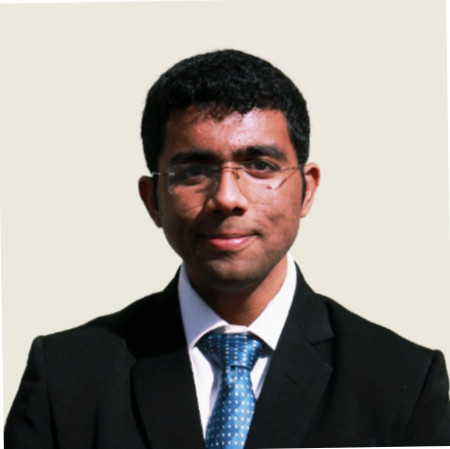 Dharmesh Tarapore, Technical Director
Dharmesh is a recent Terrier graduate and member of the inaugural class of Spark! fellows which led to the successful launch of ACAS, a startup whose groundbreaking collision avoidance system is taking the small aircraft industry by storm. Dharmesh brings passion for technology and tireless can-do attitude to support Spark!'s community of student innovators. He enjoys using machine learning to obtain actionable insights from vast datasets. Dharmesh will be advising and overseeing technical students and projects as Spark!'s Technical Lead.
 Elise Brown, Outreach & Communications Manager
A passion for everything communication, Elise has been a storyteller for more than a decade. The award-winning journalist has lived across the country telling stories for local news affiliates and brands. As a woman of color in communications, Elise intentionally and strategically plans media that showcases the value of diversity and inclusivity. The Massachusetts native loves working with students and believes in the importance of having mentors. A proud graduate of Hampton University, a historically black college, Elise also earned her Master of Science in Journalism from the Medill School of Journalism at Northwestern University.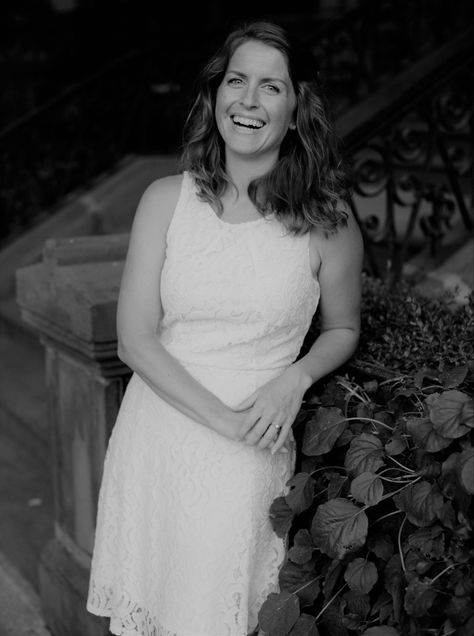 Greta Bruce, Program Manager
Greta brings with her more than a decade of experience working as a consultant in Boston's public and private sectors. While her projects have been diverse, Greta's work has centered around social impact initiatives and innovative thinking. Most recently, she has collaborated with the City of Boston on its Nubian Square revitalization efforts and in facilitating connectivity with Boston's immigrant communities.
A graduate of Boston University, Greta brings with her a passion for the BU community and those we serve.

James Grady, Spark! Creative Director, Assistant Professor of Art, Graphic Design
James Grady is a Boston-based designer and educator with nearly two decades of broad-based experience. James' design approach is a powerful combination of theory and execution. Informed by an empirically based methodology that he developed as part of his MFA thesis at Rhode Island School of Design, it encourages a deeper level of creative exploration, which he balances with an unparalleled understanding of brand and visual communication. This intersection of education and practice informs—his studio—Design Axl's creative approach. As an Assistant Professor of Graphic Design at Boston University, James has a unique testing ground to develop new ideas and share them with young, engaged students eager to push the boundaries of what design can do.
BU Spark! Ambassadors
Zia Bailey, Outreach Ambassador
Zia currently serves as an Outreach Ambassador for Spark! She is a double terrier and proud first-generation student, currently pursuing her Master of Science in Media Science in the College of Communication. Having received her Bachelor of Science in Film and Television, Zia has articulated her passions for media, technology, diversity and inclusion, and social impact through digital content development, research, and project producing for organizations like FRONTLINE PBS and Boston University Productions. She also has developed a growing interest for python programming for data analysis and technology ethics. In her spare time, she enjoys playing her ukulele, studying the bible, and connecting with friends and family.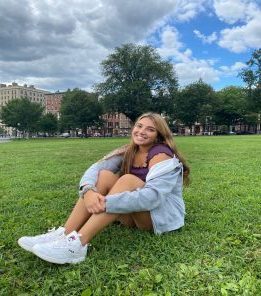 Marina Barros, Community Ambassador
Community ambassador, Marina Barros, is responsible for planning and organizing events on campus. She is an undergraduate student in the Questrom School of Business, studying finance and information systems. On campus, she is part of the Minority Collection Initiative where she is the treasurer, and the Kappa Delta sorority where she is responsible for risk management. When she is not working with the Spark! Team, she is listening to music, baking or exploring Boston.
Jack Giunta, Ambassador
Jack Giunta is a Junior in CAS and KHC pursuing a BA/MS in Computer Science and Cognitive Psychology. He is the Student Director of the Computer Science Ambassadors, the treasurer of the BU Machine Intelligence Community, and the Storytelling Program Manager at the Community Service Center. Jack is super into gaming and all kinds of sports (go Sox!), and is passionate about youth education and human rights advocacy. He aspires to be a game developer, as he can usually be found creating something at any given point!
Raquel Joseph, Outreach Ambassador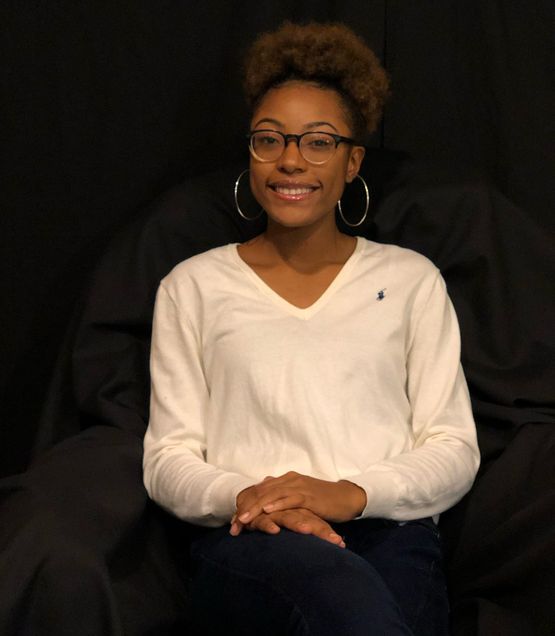 Raquel serves as an Outreach Ambassador at Spark! She is currently a sophomore in the College of Arts and Sciences studying computer science. Outside of Spark!, Raquel volunteers to be a mentor for students from low-income neighborhoods and teaches students the fundamentals of coding. In her free time, she practices jiu jitsu and karate. She also loves to listen to music and watch movies with her friends and family.
Cameron Lane, Community Ambassador
Cameron, a Community Ambassadors at Spark,  is a first year graduate student in Arts Administration from Ohio. Cam is a musician with a bachelor's degree in Music Technology and Piano Performance. Whenever he is not learning how to bring collaborative and progressive elements to the art world, he is creating art myself and jamming on the piano. Cam loves listening to music, especially Chinese, Japanese, and Korean hip hop, jazz, and indie music. He also loves meeting new people and making friends.
Trisha Lee, Community Ambassador & Special Events Intern
Trisha serves as a Community Ambassador for Spark!, where she is responsible for planning and organizing Spark! programs and activities. She is currently an undergraduate student in the Questrom School of Business and studies business administration. Outside of Spark!, Trisha is an International Peer Mentor for BU Global Programs. In her spare time, she likes to bullet journal, travel, and work out with her friends.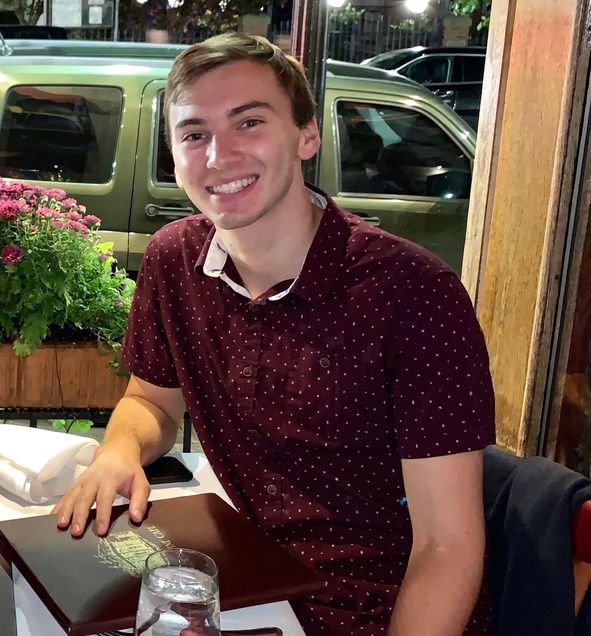 Andrew Tuckman, Ambassador
Coming from Princeton, NJ, Andrew is a 2nd year student in CAS, majoring in Computer Science with a minor in Business Administration. During his studies, Andrew has grown a preference towards backend software and server development. Outside of Spark!, he is a part of the school's club fencing team and is involved in the BU Bands program where he plays in the drumline. In his free time, Andrew enjoys painting and watching horror movies.
BU Spark! Student Team (Project Managers, Interns, and more!)
Kamran Arif, CS506 Computational Tools for Data Science Project Manager
Kamran is a first-year MBA+MS Digital Technology student at Boston University Questrom School of Business. Prior to business school, Kamran worked at the largest telecom company in Pakistan where he led diverse teams and projects to provide better internet connectivity in the remotest areas of Pakistan.
Kamran is passionate to work at the intersection of business and technology to create equitable products and processes that are both strategic and human-centered. On the personal side, Kamran loves storytelling and meeting new people. He is also a huge fan of soccer and spacetime. Feel free to connect with him on LinkedIn!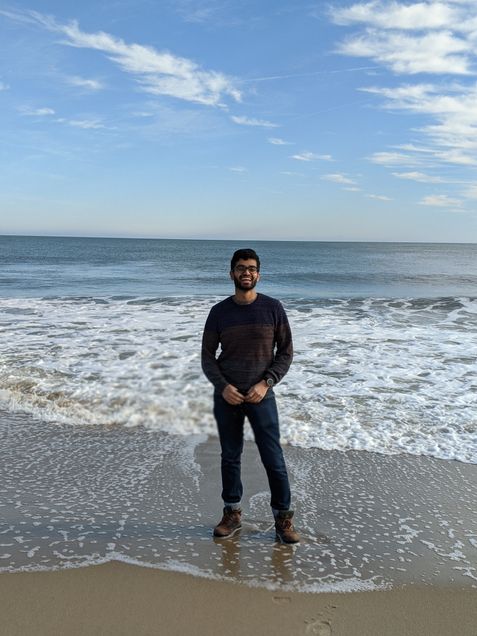 Gowtham Asokan, Spark! X-Lab Project Manager
Gowtham Asokan is a final year graduate student studying computer science from Turkey. As a Data Science Project Manager at Spark! He has worked on public interest projects with the ACLU Massachusetts and Mijente to track police contributions to local politicians, building a media bias tool for the NAACP Boston, and tracking business shutdowns in Boston for the BPDA. Gowtham enjoys chess, hiking, talking about politics to anyone that will listen, and scouting out new Boba and fusion food spots in Boston.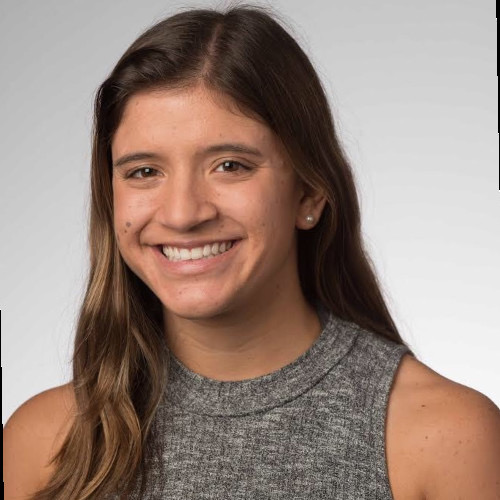 Camila Beiner, XCC433 Justice Media co-Lab Project Manager
Camila Beiner is a graduate student earning a Master's degree in emerging media studies in the College of Communications. She is very passionate about reporting on social and political issues. Previously, Camila received a Bachelor of Science in journalism and a minor in psychology at Boston University.
Kayla Dungee, Marketing and Communications Intern
Coming to Boston by way of Atlanta, Kayla is joining the Spark! team as a Communications & Marketing Intern. She's a first year graduate student studying Journalism. Outside of the office, Kayla also works as a Graduate Resident Assistant, helping manage a cohort of RA's. She geeks out on writing and reality TV.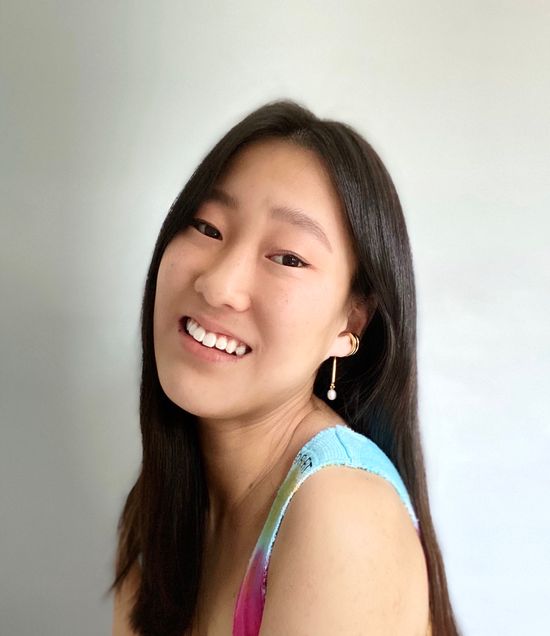 Kari Everson, UXD Fellowship & X-Lab (UXD) Project Manager and Spark! UI/UX Designer + Graphic Designer
Kari is both the UXD Fellowship and X-Lab (UXD) Project Manager as well as a Spark! UI/UX designer and graphic designer. She is a 3rd year graduate student at the College of Fine Arts (CFA), getting an MFA in Graphic Design. Outside of Spark!, Kari plays on the BU Women's Ultimate Frisbee team (Uprising) and is a teaching assistant for both the Web Design and Junior Graphic Design Studio lectures in the CFA's Graphic Design program. In her spare time she enjoys playing frisbee with friends, traveling, and doing freelance work where she works on an assortment of design projects for clients. What Kari loves the most about working in UI/UX Design is that through it, she can help solve human issues.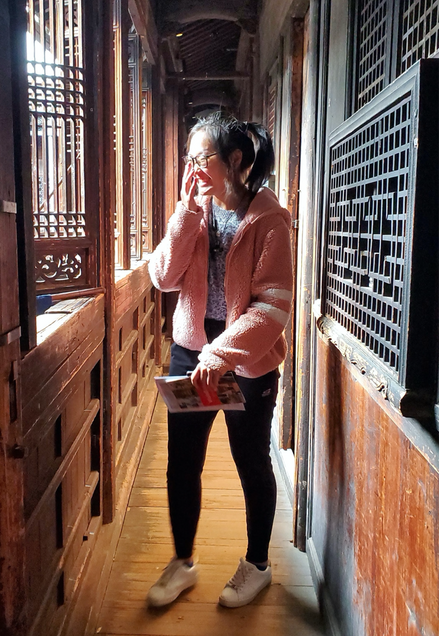 Jane Feng, Software Engineering Intern
Jane is a junior double majoring in economics and computer science at Boston University. Jane enjoys working on technical projects in different teams and learning new skills. During this past summer Jane interned at an investment firm while also dipping her feet in Spark! by helping out with a project. In her free time, Jane loves to bake and go on hikes.
Zhou Fang, CS200 Software Engineering Career Prep Teaching Fellow
Zhou is a teaching fellow for Spark! this spring and focuses on career preparation.  She is a graduate student pursuing a master's degree in engineering. Outside of her studies and Spark! Zhou enjoys helping others and she has a great sense of humor.
Nicolette Ganiatsos, Public Relations and Communications Intern
Before pursuing her master's degree in public relations at Boston University College of Communication, Nicolette completed her undergraduate degree in communication and rhetorical studies at Syracuse University. During the last three years, she has gained experience interning at Bank of America, The Hudson Bay Company, and The Scleroderma Foundation. Nicolette is set to graduate next year and hopes to begin her career in corporate communications. In her spare time, Nicolette enjoys cooking, running, and spending time with family and friends.
Shruti Gupta, FMHT Project Manager
Shruti is a senior studying political science and has worked at Spark! as a project manager since her junior year. She is passionate about immigration issues and loves working on a variety of projects at Spark!. Outside of her time at FMHT, Shruti enjoys teaching English at The Literacy Program, crocheting, and learning languages.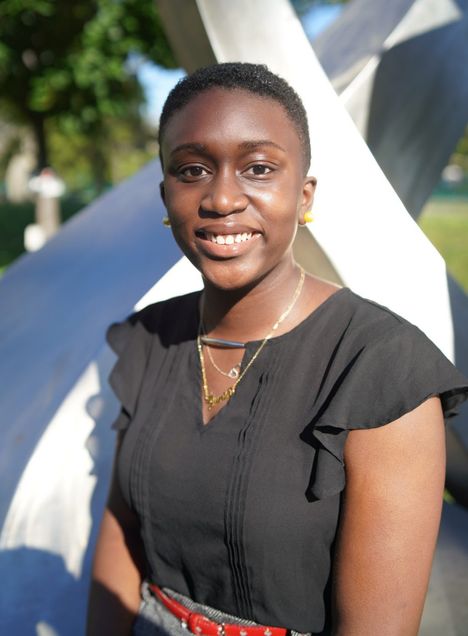 Junia Janvier, Ignite Diversity and Inclusion Coordinator
Junia is a sophomore study Computer Science on Pre-Law Track at BU. Outside of Spark!, she is also heavily involved at Innovate@BU, FY101 as a Peer Mentor, and is currently the Programs Chair for BU's National Society of Black Engineers. Originally from Providence, Junia is passionate about social justice and research, specifically in highlighting the stories and needs of women of color. When she's not coding or in the community, you will find Junia taking long walks throughout Boston, writing poetry, or daydreaming while listening to music.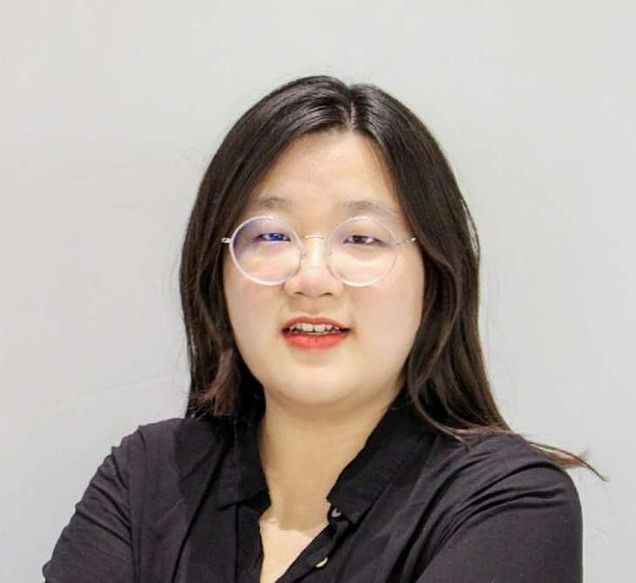 Lingyan Jiang, CS506 Computational Tools for Data Science Project Manager
Lingyan Jiang is a graduate student of systems engineering concentrated on data analytics and robotics. Before starting her master's study, she was a product specialist in RS Components Ltd, responsible for product data analysis and price setting to support all of the mainland China and Hong Kong teams. She also worked in Thailand as a trainee in Western Digital Corp and researched laser bending and welding. When not working on data science problems, she enjoys making smart home devices and using the embedded computer to make small home appliances.
Tania Hasanpoor, Machine Learning Project Manager and Teaching Assistant
Originally from Iran, Tania is a graduate student studying Artificial Intelligence at BU. She is passionate about fashion and physics and enjoys reading, watching classic movies and shopping. Tania loves to bring technology to industries that are still working traditionally and work on innovative research in different disciplines.
Mahmoud Khalil, XCC433 Justice Media Co-Lab Project Manager
Mahmoud is a graduate student pursuing his master's degree in operations research with a specialization in data analytics.  He is a project manager with Spark! this semester. He is career driven and hoping to use his engineering background to pursue a career in business analytics.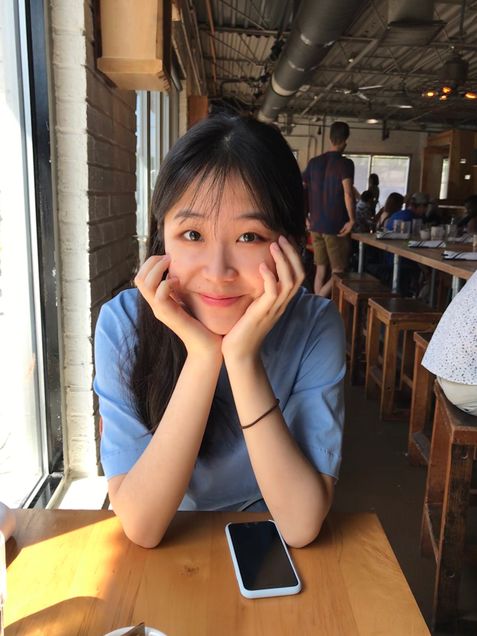 Anqi Lin, CS506 Computational Tools for Data Science Project Manager
Originally from Shanghai, Anqi is a junior majoring in economics and mathematics and minoring in business administration at Boston University. She is joining the Spark! team as a Data Science Project Manager. Finding creative ways to solve problems by using multidisciplinary approaches is her passion. In her spare time, she loves to travel, play boogie woogie on piano, and go to her favorite artists' exhibitions.
Melissa Lin, PreHacks Outreach Intern and Ignite Student Assistant
Melissa is a junior at BU studying computer science. She works as a PreHacks Outreach intern for Spark!, where she organizes events and develops workshops for PreHacks, a preparatory event that gives attendees the proper tools to succeed at a hackathon, as well as empowering them to potentially pursue a degree in computer science. As the Ignite Student Assistant, she works alongside the Ignite Student Director to manage the Ignite Student Council. In her free time, she serves on the organizing committee for BostonHacks and TechTogether Boston, and can be found crocheting or eating new foods.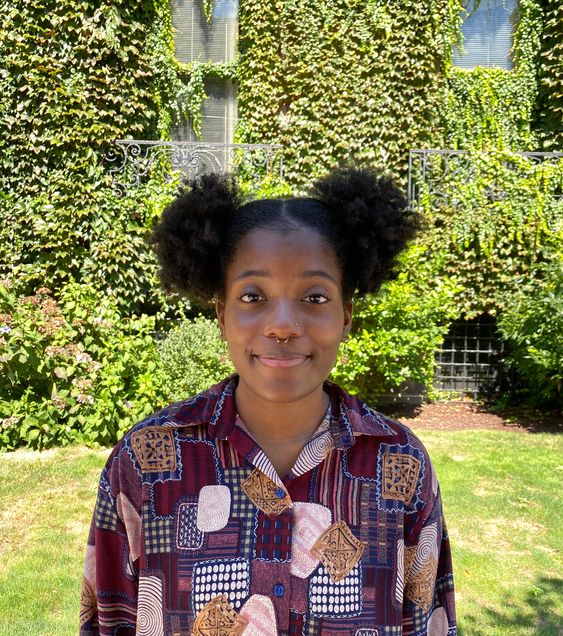 Shateva Long, BU Spark! Innovation Fellow and Ignite Diversity & Inclusion Coordinator Intern
Shateva is an undergraduate student, and a proud New Yorker, majoring in Computer Science with a minor in Deaf Studies. She is a BU Spark! Innovation Fellow and is also serving as an Ignite Diversity and Inclusion Coordinator Intern. When Shateva is not working on CS related projects, she likes to limit her screen time by going outside to talk walks, do yoga, and paint greenery/landscapes.
Savannah Majarwitz, Forced Migration and Human Trafficking Fellowship Project Manager
Savannah is a junior majoring in International Relations and minoring in Holocaust, Genocide, and Human Rights Studies. She began working for Spark! as a Student Research Intern her freshman year. Since then, Savannah has become a Project Manager for various projects regarding human trafficking and immigration. She is passionate about human rights work and hopes to pursue a career in the non-profit world in the future. Outside of work, Savannah is involved in BU Student Government where she creates initiatives advocating for mental health awareness. One of her favorite activities is to paint – but she only makes aliens.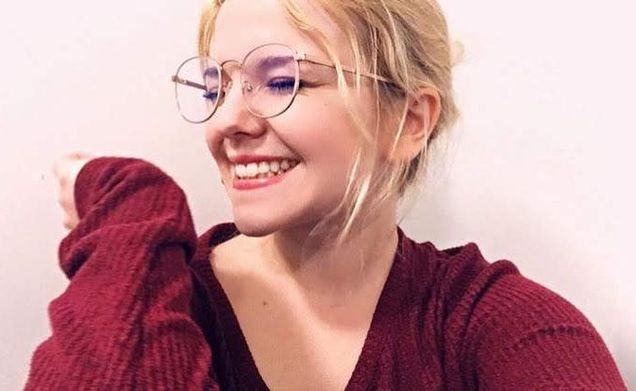 Emily Mallaber
Emily Mallaber is in her last semester in BU CAS, finishing up a double major in Neuroscience and Computer Science! Emily is so excited to be part of the Spark! team after working with us unofficially for the last few years through student groups. She is passionate about the intersection of tech with other areas (medicine, social justice, etc.) and hopes to someday use her CS and data skills for medical or public health purposes! Outside of Spark!, Emily has worked as an EMT throughout the COVID-19 pandemic and is a full-time cat mom!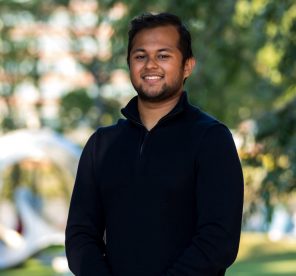 Rishab Nayak, Data Science Project Manager
Rishab is a senior at Boston University double majoring in Chemistry and Computer Science. He is an experienced manager, with a background in research and consultancy and a passion for trying out new developer technologies. Rishab has experience with BostonHacks, leading a cross functional team of 10 engineers developing an open source portal. He also holds a position at OXOS Medical as a technological consultant where he is developing a Flutter app for the Micro C device which allows doctors to digitally design their X-ray strategies, share X-ray data with the patients, and use anonymized data to intelligently design X-ray schemes. At Spark! He leads teams as an agile project manager to extract insights from unstructured data.
Thuy-An Nguyen, Graphic Design Intern
Thuy-An is a junior majoring in Journalism and double minoring in Visual Arts and Innovation & Entrepreneurship. She is passionate about UI/UX and graphic design and hopes to pursue a design career in the future. She has also worked with the Spark! program as a UXD fellow on Project LORELAD. Outside of Spark!, she is a Social Media Manager and Project Manager for FORGE Design Studios, a student-led design studio at BU that helps connect students to client projects and design resources. Over the summer, she had the opportunity to work with PatientFIRST, a medical startup based in Pakistan, to design the UI/UX for their first app. When she's not creating you can find her kayaking, practicing French or being a Pinterest mom–baking, reading, and trying to master the next craft hobby.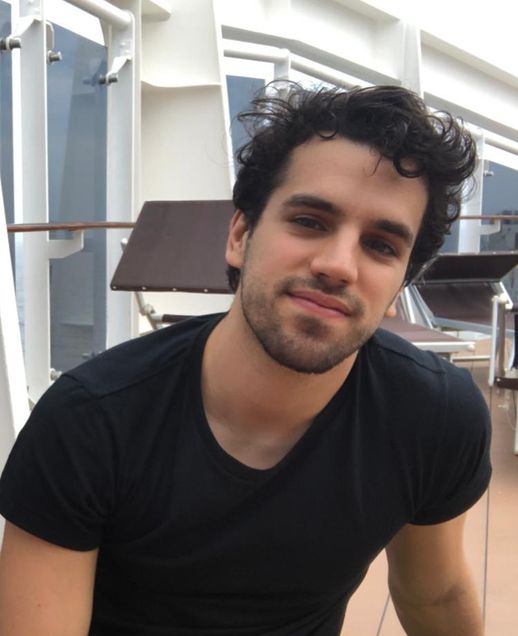 Juan Manual Origgi, CS501 T2 Machine Learning Practicum Project Manager
Originally from Italy, Juan came to BU to pursue a graduate degree in computer science engineering and  artificial intelligence. For the last 3 years, he has worked for several consulting firms doing digital and technological improvement for medium to large companies. He is passionate about everything related to the study of the human mind and neuroscience, starting from philosophy and psychology to robotics and AI.
Smeet Patel, Ignite Student Director
Smeet is a senior in CAS with a variety of academic interests. He is passionate about social entrepreneurship, finance, technology and startups. He previously interned with a large management consulting firm. He is also on the national board for a nonprofit, Hack4Impact, and founded the local chapter at BU. In his free time you can find him in the gym, reading, or discussing investment opportunities.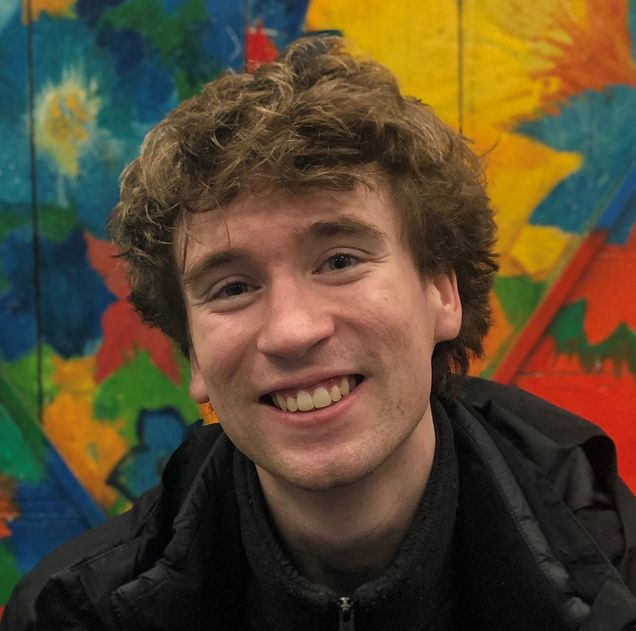 Shaun Robinson, XCC433 Justice Media co-Lab Project Manager
Shaun Robinson is a senior in the College of Communication studying journalism with a minor in political science. He is an aspiring reporter interested in transportation and urban policy. Shaun has been published in The Boston Globe, GBH, and several newspapers south of Boston. He was born in Seattle but grew up in Princeton Junction, NJ.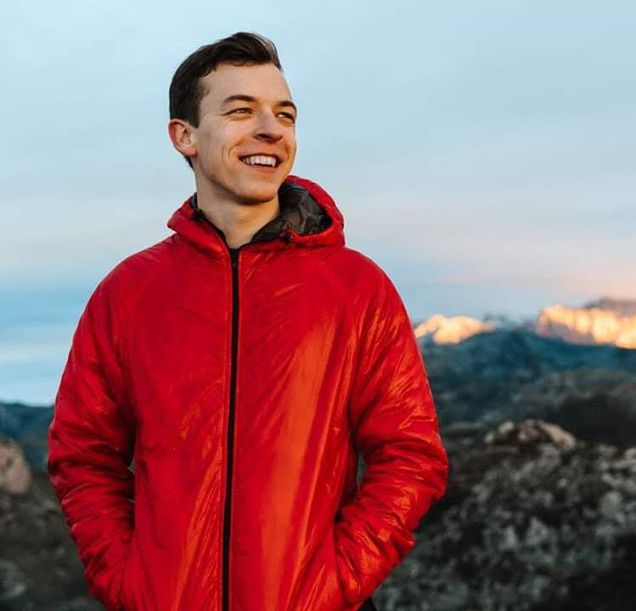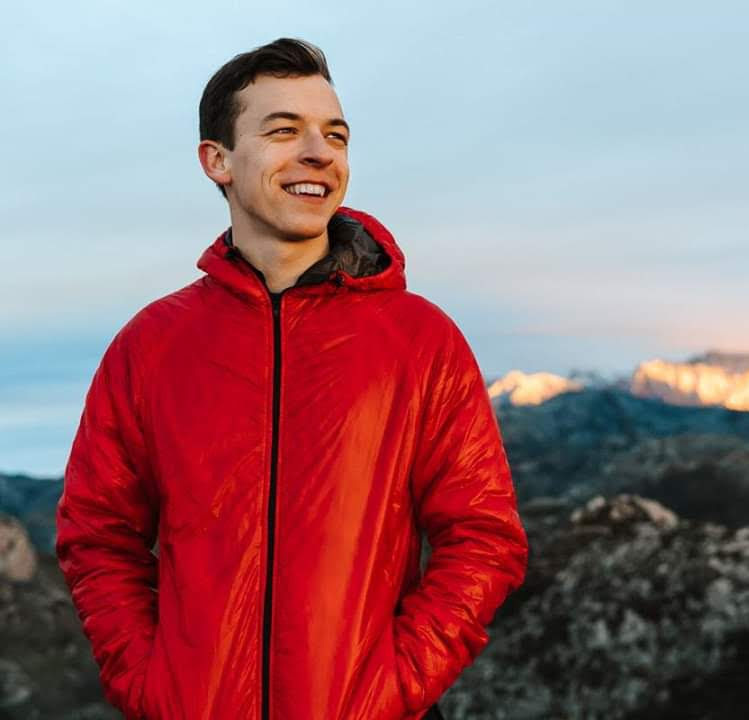 Ian Saucy, CS501 Software Engineering Practicum Teaching Fellow
Ian is a teaching assistant this spring for the Spark! Software Engineering practicum and a project manager. He is entering his last semester at BU studying computer science. Ian enjoys both working on the technical aspects of projects as well as helping students succeed at their own projects as a PM. When not studying he loves roasting coffee, exploring Boston via bike (while trying all the coffee shops) or escaping to the mountains for an adventure.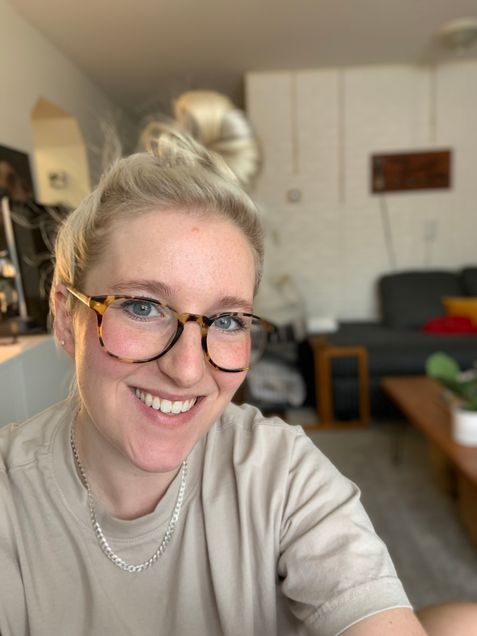 Sloan Schuchman, UXD Fellowship
Sloane is a 3rd year graduate student at the College of Fine Arts (CFA) pursuing her MFA in Graphic Design. With a passion for branding and small business, Sloane works with womxn-owned businesses to elevate and solidify their brand identity, packaging, and e-comm web design projects in her freelance practice. Sloane is also an entrepreneur and founder of Chill Body, a Boston-based CBD brand and online wellness community.
Priya Singh, Events Intern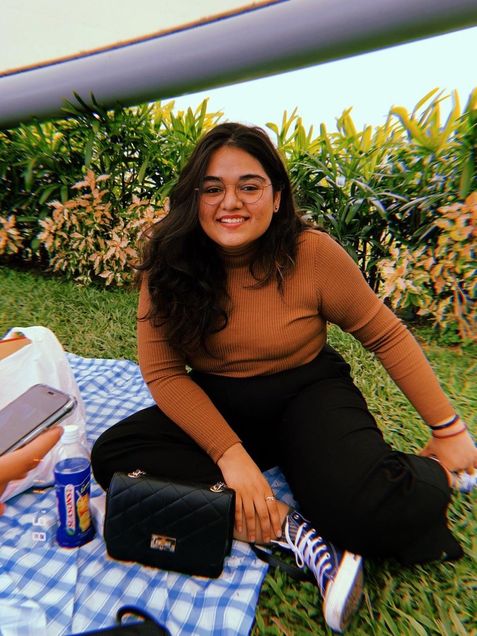 Priya is an international student at COM majoring in Advertising. Before moving to Boston for grad school she went to college in Singapore where she also interned at a digital marketing firm for a year. She was a part of BUTV10 in the Fall 2020 semester as a social media coordinator. She wants to work at an ad agency after graduation as an art director because she genuinely believes the media we consume shapes the kind of people we end up being. She considers it her responsibility to constructively contribute (as much as she can) to creative projects around her. She loves binging shows, travelling, reading books and discovering cool food spots in her free time.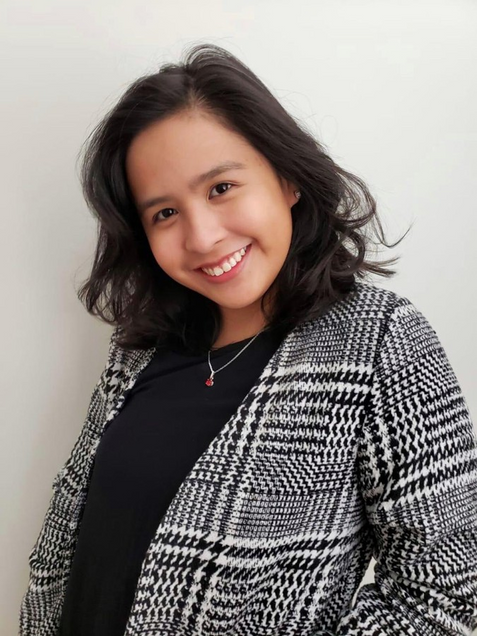 Franz Carmelli Villamin, XCC433 Justice Media Co-Lab Project Manager
Franz is a graduate student at BU and is pursuing her degree in computer information systems and IT project management. Franz is joining Spark! as a project manager this semester. Outside of her studies, she founded a start up www.redtomatodesignstudio.com, and is also a  product community lead at ladder. 
Gigi Wargin, Ignite Student Council Special Initiatives Intern
Gigi is a Special Initiatives Intern for the Ignite Council, where she contributes to a smooth administration of events and projects. As an undergraduate student, she is majoring in Psychology and minoring in Computer Science. In her free time, she enjoys spending time outdoors, giving back to the community through service and philanthropy, and sharpening her abilities in Spanish and French.