Spark! Team
Spark! Leadership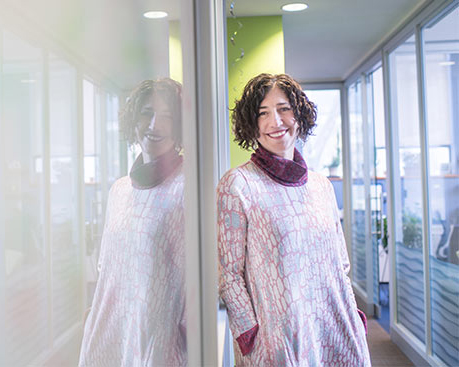 Ziba Cranmer, Director of BU Spark!
Ziba is the Founding Director of Spark! and member of the Innovate @ BU Steering Committee. She is an innovation leader with diverse experience spanning the public and private sectors. Ziba is passionate about interdisciplinary innovation fueled by technology. Prior to BU, Ziba led a national initiative supporting public sector innovators in cities across the United States to combat trafficking through technology. She spent over 11 years working in the private sector for companies like Nike Inc. where she was a Portfolio Director in the Sustainable Business and Innovation Lab, an internal venture unit responsible for driving new business opportunities and and social impact. Ziba also worked in marketing and communications as a senior advisor and account lead to technology startups and many leading global brands including Fedex, Disney, and Hilton Worldwide.
 Elise Brown, Outreach & Communications Manager
A passion for everything communication, Elise has been a storyteller for more than a decade. The award-winning journalist has lived across the country telling stories for local news affiliates and brands. As a woman of color in communications, Elise intentionally and strategically plans media that showcases the value of diversity and inclusivity. The Massachusetts native loves working with students and believes in the importance of having mentors. A proud graduate of Hampton University, a historically black college, Elise also earned her Master of Science in Journalism from the Medill School of Journalism at Northwestern University.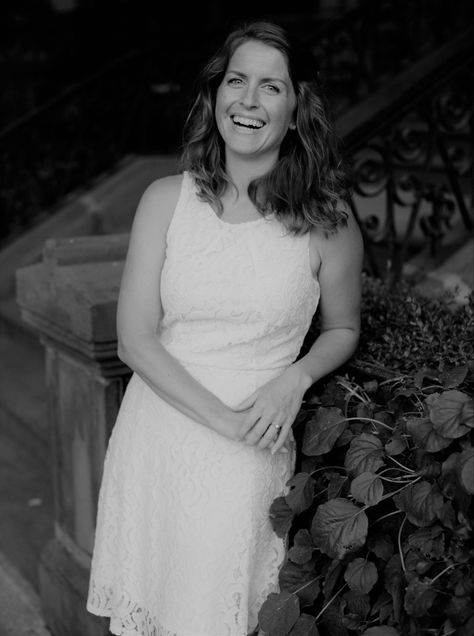 Greta Bruce, Managing Director
Greta brings with her more than a decade of experience working as a consultant in Boston's public and private sectors. While her projects have been diverse, Greta's work has centered around social impact initiatives and innovative thinking. Most recently, she has collaborated with the City of Boston on its Nubian Square revitalization efforts and in facilitating connectivity with Boston's immigrant communities.
A graduate of Boston University, Greta brings with her a passion for the BU community and those we serve.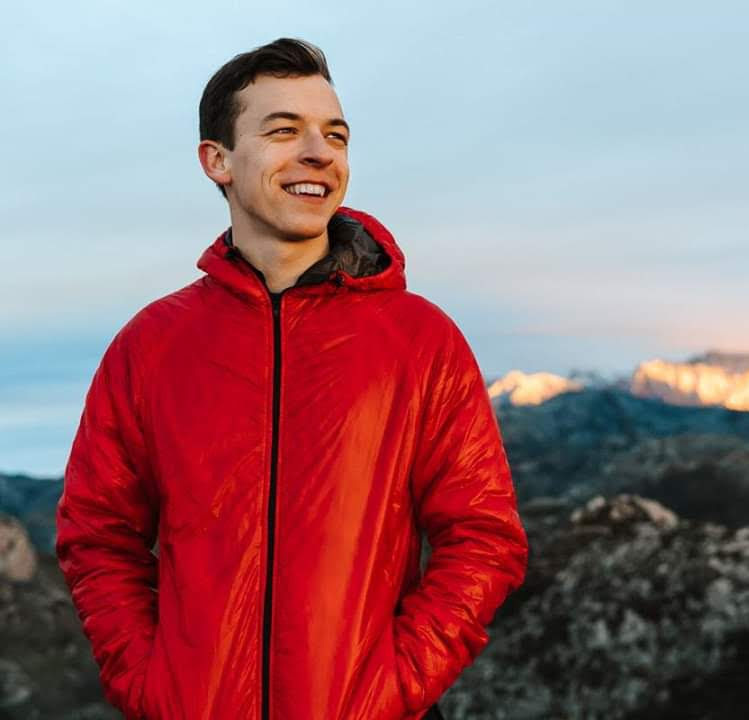 Ian Saucy, Software Engineering Solutions Engineer
A recent Computer Science graduate from Boston University Ian is passionate about building technology solutions and enabling students to gain practical experience that prepare them for industry positions. As a previous student in several Spark! programs Ian hopes to apply his experience as a student to help improve and expand program offerings. While outside of the office Ian loves climbing, hiking, finding new cafes, traveling and planning the next adventure.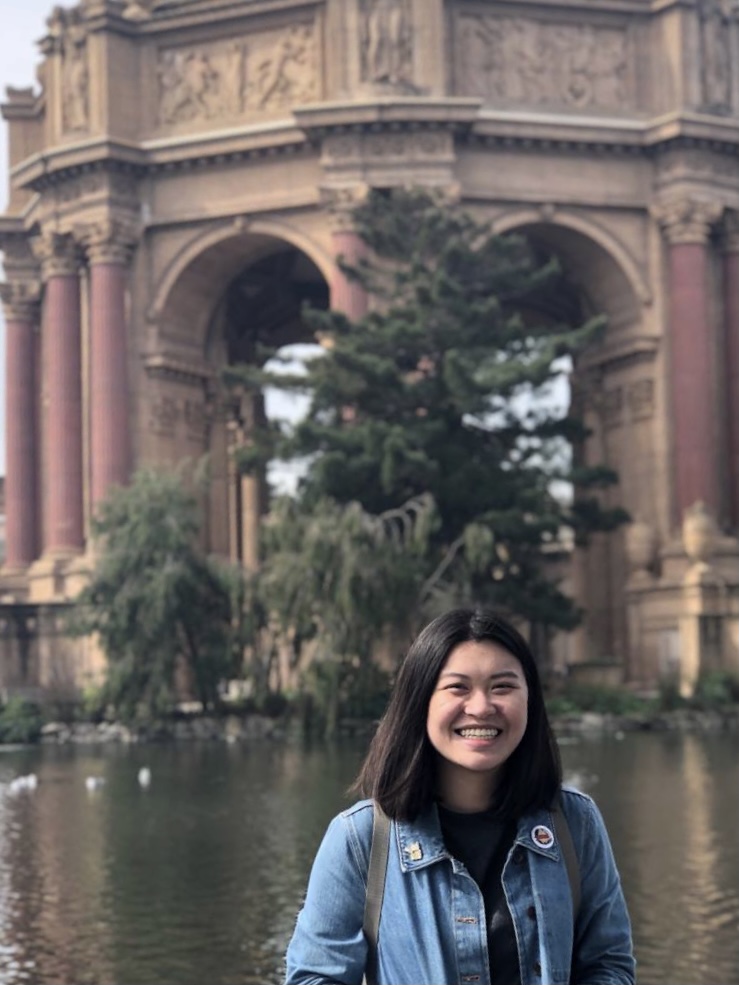 Michelle Voong, Data Science Solutions Engineer
Michelle earned her MS in Computer Science and Engineering from the University of Connecticut.
She has industry experience in building identity solutions and proposal writing, as well as research experience in social media analysis. Her interests include applications of data science related to social issues and fostering an environment that enables students to collaborate and innovate.
Langdon White, Technical Director
Langdon White is a Clinical Assistant Professor for the Faculty of Computing & Data Sciences and serves as Technical Directors at BU Spark!. He is a 20+ year veteran of the software industry and has spent his career working as CTO, Chief Architect, Vice President, software advocate, architect, and software engineer for a variety of types of companies from startups to Fortune 50. 
James Grady, Spark! Creative Director, Assistant Professor of Art, Graphic Design
James Grady is a Boston-based designer and educator with nearly two decades of broad-based experience. James' design approach is a powerful combination of theory and execution. Informed by an empirically based methodology that he developed as part of his MFA thesis at Rhode Island School of Design, it encourages a deeper level of creative exploration, which he balances with an unparalleled understanding of brand and visual communication. This intersection of education and practice informs—his studio—Design Axl's creative approach. As an Assistant Professor of Graphic Design at Boston University, James has a unique testing ground to develop new ideas and share them with young, engaged students eager to push the boundaries of what design can do.
BU Spark! Student Interns
Kristi Li
Hailey Moon
Maggie Liu
Kelsea Mann
Gigi Wargin
Sonic Fleming
Sangjoon Lee
Rishab Nayak
Thao Nguyen
Junia Janvier
Mya Turner
Jack Giunta
Macy So
Manasvee M.
Marina Barros
Raquel Joseph
Kayla Dungee
Trisha Lee
Janet Choi
Yile (Arin) Wang
Omar Ghafour
Añulika Odisaokwu Nnadi
Aira Sofia Cosino
Upadhye, Apoorv
Sarai Thach
Savannah Majarwitz
Hope Ruse
Grace Yoon
Arnarsson, Benedikt, J
Jiaqi (Jacqueline) Lin
Weiqi Ji
Eamon Niknafs
Chung-Chi (Angeline) Tseng
Chase Maivald
Matteo David
Nan Zhou
Anulika Annandi
Karim Benromdhane
Anisah Aguilar
Jasmine Hany
Roberto Rodas-Herndon
Thachathum Amornkasemwong
Ingi Hong
Lakshitaa Sharma
Jane Feng
Long, Shateva, D
Nan Zhou
Jayden Font
Della Lin
Anqi Lin
Vaishnavi Karri
Yagev Levi
Zhassulan Kaishentayev
Cici Chen
Raquel Joseph
Eric Chao
Francis Pacini
Will Regan
Xoshil Chen-Marquez
Adriana Alvarado
Sarinna Sung
Melissa Ellin
Ananya Panchal
Aanchal Gupta
Kamran Arif
Jacob Neenan
Jacob Neenan
Jillian O'Farrell
John Chai
Tengzi Zhao
Zhassulan Kaishentayev
Ben Badnani
Nafis Abeer
Sahana Subramanya Kowshik
Andy Vo
Mingxi "Sissi" Wu
Preksha Munot
Tiffany Ky Truong
Duo "Miranda" Xu
Minkyo Seo
Feng, Alex
Kelsea Mann