Iter Criminis and El Parque Horizontal: Two Independent Art Catalogues in Cuba
Isel Arango
Iter Criminis
La Plata: Arte Editorial Servicop, 2020. 44 pp.; 297 x 21cm.
9789878397689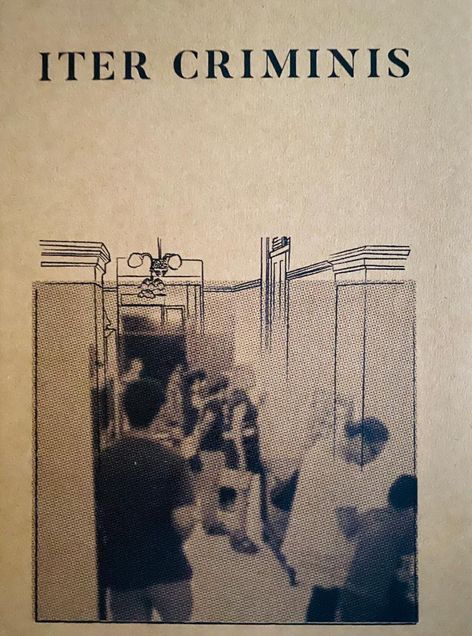 Anamely Ramos
El Parque Horizontal
La Plata: Arte Editorial Servicop, 2020. 56 pp.; 265 x 20 cm.
9789878397849
by María de Lourdes Mariño
In Cuba, within the last decade, artistic expression outside of state institutions has become a cultural movement. These artistic practices—unconventional within the art scene of the country—are often overlooked by cultural officials because they develop in the intimacy of private homes and border on what can be considered "illegal gatherings." Iter Criminis and El Parque Horizontal are two catalogues that identify some of the protagonists in the contemporary Cuban alternative cultural movement. These publications, which were released last October in Argentina with a grant from the NGO Cultura Democrática, intend to create awareness around undercurrent artistic, literary, and curatorial practices of a younger generation in Cuba. These catalogues reflect on the merging boundaries of subjectivity, interiority, and the politics surrounding space and public participation.
Iter Criminis was an exhibition curated by Isel Arango that took place in November 2019 in the province of Camaguey. The curator opened her home to display processual drawings in different formats of eleven artists and writers. The exhibition of unfinished drawings, presented illegally in a private sphere, is a curatorial practice that reflects on the fragile nature of public space in Cuba. Although only a few pieces directly engaged in political critique, the event itself challenged the restrictions which exist to prevent gatherings like this one, filling the absence of independent exhibitions outside of the capital. The catalogue served as an effort to preserve the memory of events taking place in the rest of the country. Arango wrote a brief introduction explaining her path to the crime of organizing this show, as the recently approved Decree 349 criminalized the status of independent cultural workers in Cuba. She also provided a short introduction on each artist, accompanied by photographs of each exhibited piece. Lastly, Arango included an article by Cuban writer Rafael Almanza, reflecting on the exhibition and its civic value.
 El Parque Horizontal by Anamely Ramos is a curatorial research project originally conceived as an art exhibition but that, as a consequence of the pandemic, has been developed on social media and only recently manifested as a printed catalogue. It ponders the symbolic value of an emblematic public space in Havana since 1959: the Revolution Square. In the presentation of the catalogue, the curator compares the square's design to a previous urban plan from the beginning of the 20th century, which proposed a more horizontal and human-scale solution, connected to the city. Ramos appropriates the story of this path-not-taken while centering her procedure on the identification of artists and cultural projects that will eventually bring, symbolically, the same sense of openness and integration to the realised urban plan. This catalogue reviews different artistic experiences in Havana's contemporary underground culture. Authors with diverse backgrounds collaborated on the book, creating a volume without a clear structure as the compilation of texts covers the full spectrum from promotional to literary in character. In congruence with the horizontal practices gathered in the book, Ramos's publication functions less as a fixed material than as a transient gathering of information, free interpretation, and casual encounters.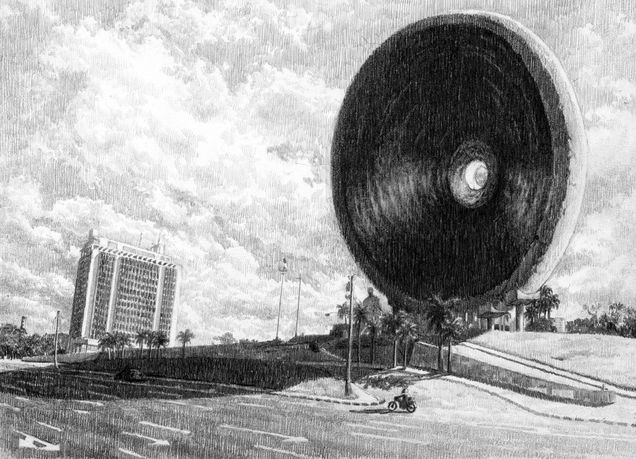 Both publications inhabit Cuba's in-between spaces of public and private, legal and criminalized, as well as professional and amateur practices. These are spaces nurtured by personal stories. These environments create expressions of the public and communal in the secrecy of secluded homes and restricted networks of friends. Also, both projects include Cuban artists living abroad, which poses a critique to the narrow nationalistic narrative imposed by the official cultural institutions.  Maybe because it is less ambitious, Iter Criminis better satisfies the notion of a traditional art catalogue. By contrast, El Parque Horizontal, still an ongoing project, feels like an unfinished endeavor. By locating an area of cultural production that grows in spite of the many controls imposed by state institutions, both publications aim to provide not just records of events, but also to demonstrate the possibilities of a future Cuban society built through horizontal collaboration and unrestricted creativity.
____________________
María de Lourdes Mariño
María de Lourdes Mariño is an art history Ph.D. student at the Tyler School of Art and Architecture, Temple University. Her area of research is modern and contemporary Caribbean and Latinx art. Before attending Temple University, she was professor at University of the Arts (ISA) and Independent Art Curator in Havana, Cuba.
____________________