November Wellness Demonstration: Festive Holiday Hydration!
Patricia Orus-Deya, SAR Dietetics '23
Sargent Choice Fruity Holiday Spritz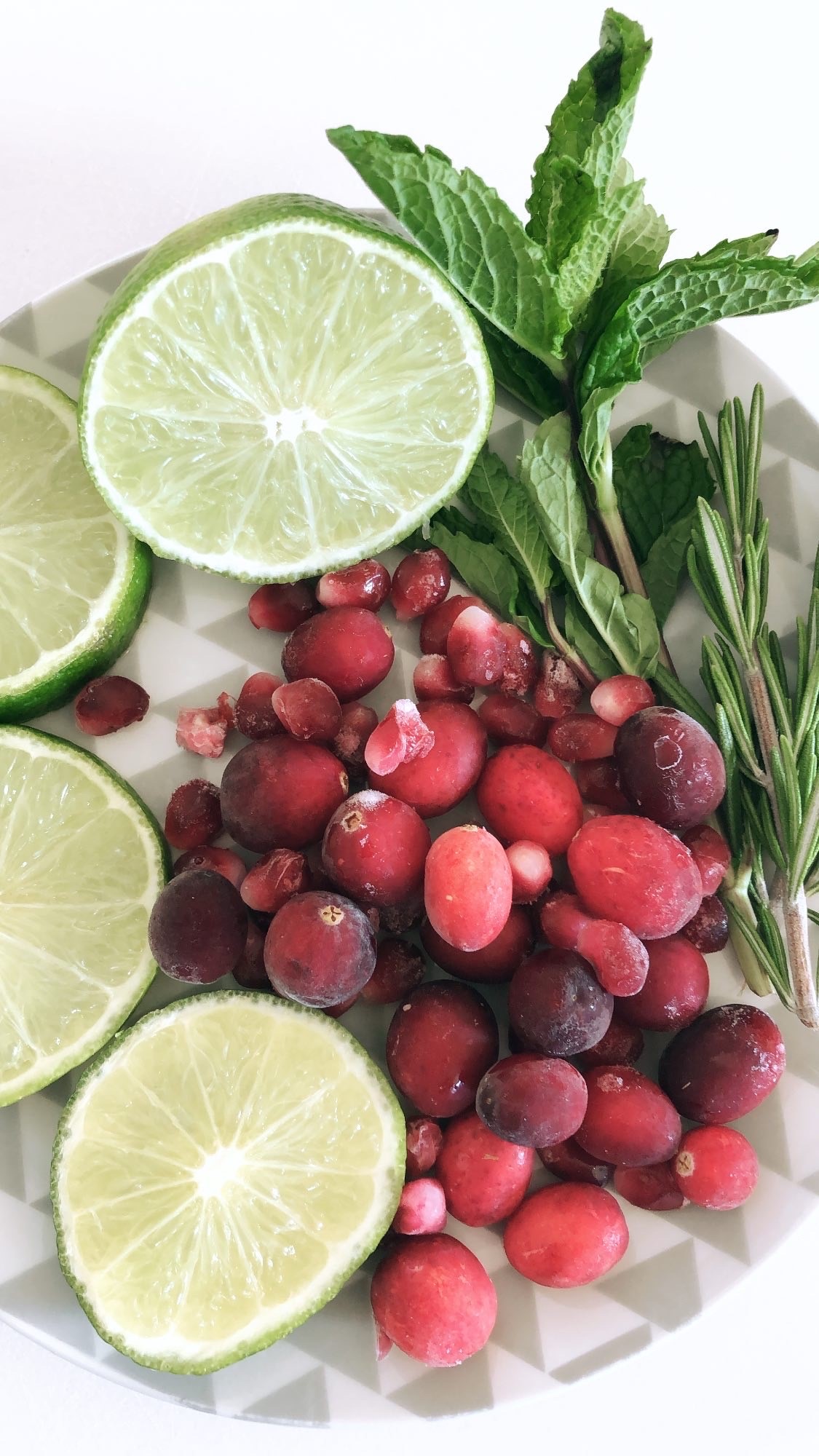 Ingredients (2 servings): 
– 2 cups of sparkling water
– 1 Pomegranate (yielding ~1/4 cup pomegranate juice + 1/4 cup pomegranate arils)
– 2 tablespoons orange juice
– Juice of 1 lime (+ additional wedges for garnish)
– 1/4 cup of frozen cranberries
– Rosemary and mint leaves for garnish
Directions: 
Cut and seed the pomegranate.
Place 1/3 cup seeds in a blender and pulse a few times to break them apart and release their juice. (Do not over-blend, or the seeds will break apart too much). Use a mesh strainer or coffee filter to strain juice into a separate container.
Pour 2 tablespoons of pomegranate juice each into two glasses with ice.
Add 1 tablespoon of 100% orange juice to each glass.
Add the juice of 1 lime, and sparkling water to fill. Leave a little room if you plan to g
arnish.
Garnish as desired with frozen cranberries, pomegranate arils, lime or orange slices, mint, or rosemary leaves.
Enjoy!
What we liked:
– We liked that the recipe is easy to make and it can be easily prepared in a dorm, apartment, or for on-the-go.
– We liked that it is a seasonal drink and the ingredients are fresh and festive!
– It can serve as a refreshing drink and provides vitamins, minerals, and antioxidants from fruit!
Suggestions:
– The fruits can be replaced with others that you have available. Try kiwi slices, grapefruit sections, or 100% apple juice!