Leslie Caiola (Sargent '21) Named 2020 Outstanding Dietetics Student
Leslie Caiola (Sargent '21) was named Outstanding Dietetics Student of 2020 by the Academy of Nutrition and Dietetics. This award recognizes students for achievement and emerging leadership.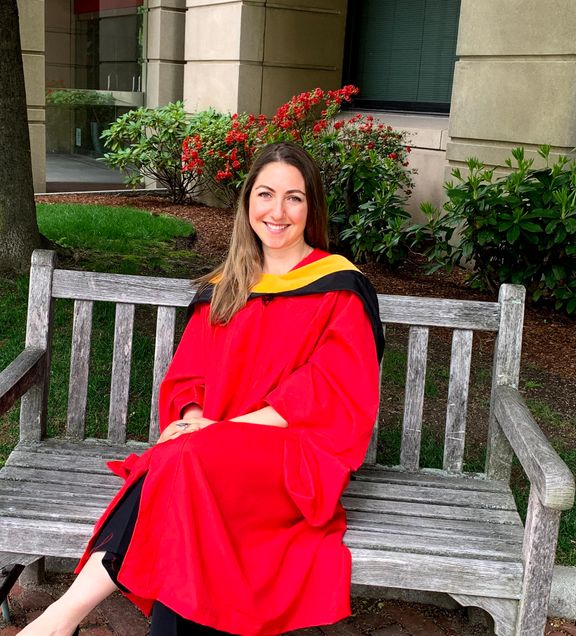 Leslie is in her final semester of Sargent's Didactic Program in Dietetics / Master of Science in Nutrition & Dietetic Internship. She completed the master's component of the program in May and is now pursuing her dietetic internship at Boston Medical Center. While earning her degree, Leslie was the staff coordinator for the BU Sargent Choice Nutrition Center, supporting a team of seven registered dietitians and mentoring a team of undergraduate student employees. Passionate about creating opportunities and resources to help others, Leslie established an interprofessional cooking group for BU's Aphasia Resource Center, created inclusive healthy eating workshops for Special Olympics, and founded a monthly nutrition group for BU Dental School staff members. Leslie served as an ambassador for the BU nutrition program with a special interest in helping potential students considering a career change and part-time enrollment. Leslie volunteers at the Women's Lunch Place and Special Olympics and served on the board of the BU Women's Guild. Her interests in nutrition include helping people prevent and manage chronic diseases, healthy cooking, interprofessional care, and helping advance the field through research.
Two Sargent alumni were also honored by the Academy this year:
Amy K Branham, MS, RD, LDN, Recognized Young Dietitian 2020
Chrissy Carol, MPH, RD, LDN, Outstanding Dietitian 2020
Awardees will be recognized in the Journal of the Academy of Nutrition and Dietetics.