Neurologic Physical Therapy Residency Program
If you are a licensed physical therapist, the Neurologic Residency program provides an opportunity to elevate your level of clinical practice, propel your career forward and become a leader in the physical therapy profession. This APTA credentialed residency program is a partnership between Boston University, Beth Israel Deaconess Medical Center, and Spaulding Rehabilitation Network Medford. It offers state-of-the-art educational, clinical, and research experiences for physical therapists interested in gaining advanced expertise in the rehabilitation of patients with neurological disorders.
Program Highlights
Expert academic and clinical faculty in the area of Neurorehabilitation
Broad array of educational, clinical, teaching, research, community service experiences
Partnership with Neurologic Physical Therapy Professional Education Consortium to provide cutting edge didactic training
Experience teaching in neurological examination and treatment courses
Opportunities to participate in research and professional meetings
Community service opportunities within a National Resource Center for Rehabilitation of Patients with Parkinson's Disease
For more information, visit our website.
Fellowship in Orthopaedic Manual Physical Therapy
The Orthopaedic Manual Physical Therapy Fellowship is a post-professional program for licensed physical therapists who would like to elevate their level of clinical practice, advance their careers, and become leaders in the physical therapy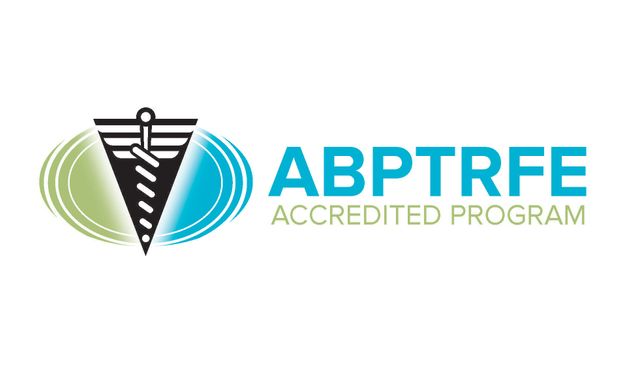 profession. Offered in collaboration with Professional Physical Therapy, this unique fellowship is approximately one year in length. Fellows will be hired full time for the duration of the fellowship at one of the outpatient clinical sites associated with the program.
The fellowship will include clinical, didactic, teaching, and scholarship components. Upon successful completion of the program, participants will be eligible for fellowship status in the American Academy of Orthopaedic Manual Physical Therapy (AAOMPT).
Fellowship Goals
At the completion of the program, BU Orthopaedic Manual Physical Therapy Fellows will:

Develop the skills to become an autonomous, expert clinician in orthopaedic manual physical therapy
Communicate effectively in all interactions with patients/clients, other health care providers, and insurance regulators
Engage in the critical review, interpretation, and synthesis of scientific literature and apply relevant findings to clinical practice
The fellow will demonstrate effective teaching to colleagues, novice physical therapists, physical therapy students and patients.
Exhibit high standards of professionalism in all clinical, research, and educational activities
Attain fellowship status in the AAOMPT
For more information, visit our website.