Nutrition Practicum/Dietetic Internship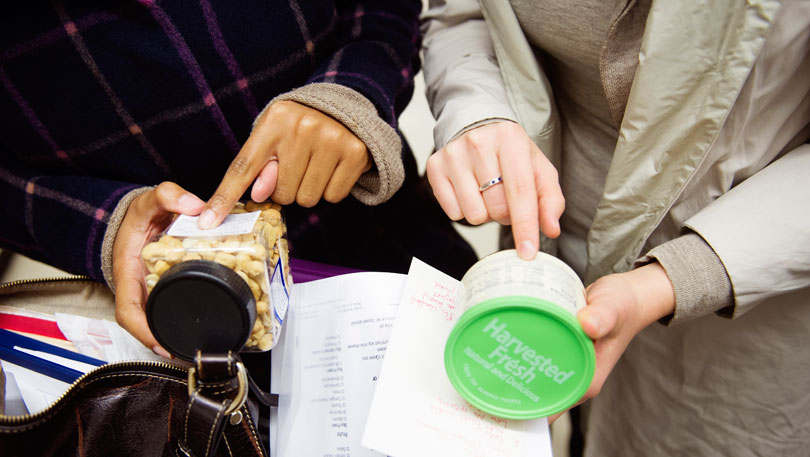 You'll gain two kinds of valuable professional experiences in the Sargent College DPD/MS + DI and MS+DI programs: a 150-hour nutrition practicum and a 29-week Dietetic Internship.
Boston University offers an outstanding variety of affiliations for your practicum and internship sites. Besides the opportunity to apply classroom knowledge in professional settings, these experiences help many students clarify their career goals.
Practicum Nutrition: HS 811
Dietetic Internship: HS 703
Dietetic Intern/Medical Student Match Program
The Dietetic Intern & Medical Student Match Program brings together Sargent College dietetic interns and Boston University School of Medicine students to practice nutrition counseling and teach medical students about the role dietitians play in patient care. Since fall 2010, at least 100 students have participated in the program.
The Dietetic Intern & Medical Student Match Program runs for four weeks each semester, typically in September and April. At the first meeting, dietetic interns are paired with BU medical students, to walk the medical students through a personal nutrition assessment, and help them set three realistic nutrition goals—such as improving portion sizes, the timing of meals, and the quality of food they eat.
The program offers a unique opportunity for medical students to gain a better understanding of the role a registered dietitian nutritionist plays in patient care, while dietetic interns provide valued advice and improve their counseling skills.
Check out the BU Today story for more details.
Please note:
Students who are admitted into Sargent College routinely participate in clinical education experiences as a part of the respective program curricula. Most clinical education facilities require criminal background checks to determine students' eligibility for participation. History of a criminal background may disqualify students from participating in these experiences which are required for successful completion of the degree program

.

Students may have to provide documentation of medical exams or immunizations before clinical education experiences.
There may be some clinical placements that are unavailable to students who are non-US citizens.