Nutrition Science Track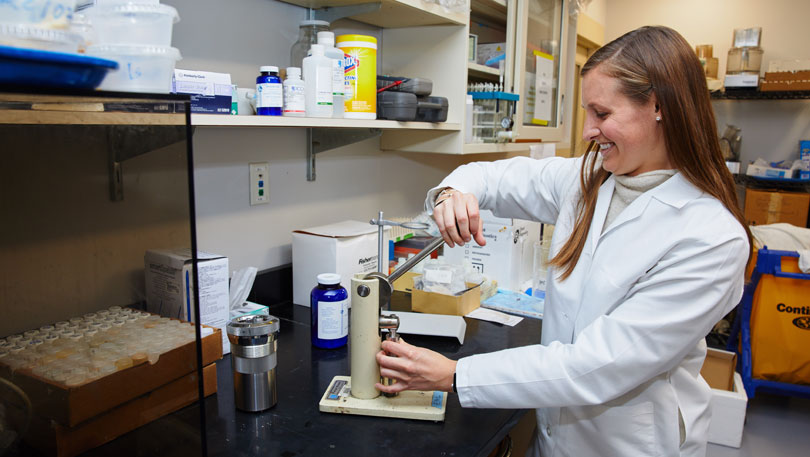 For those following the  curriculum (class of 2022 and after), please review the Sargent Hub page as well as the BU Bulletin for specific degree requirements.
---
Choose this program option if you plan to attend medical, dental, or veterinary school, or you wish to go to graduate school in any of the life sciences. With this coursework, you'll also be prepared for entry-level employment in the biomedical sciences. Graduates can also pursue careers in public health and communication.
Besides giving you a strong background in the biological, chemical, and nutrition sciences, this track will help you develop your ability to think critically, solve problems, and communicate effectively.
Courses: The curriculum includes basic courses in the biological and chemical sciences including organic chemistry, systems physiology, cell biology, and biochemistry. Courses in nutrition include life cycle nutrition, medical nutrition therapy, and nutrition research.
Degree Requirements:
To enter the Junior Year: 64 credits
minimum GPA of 2.0
completion of all required first-year and sophomore courses
To enter the Senior Year: 96 credits
minimum GPA of 2.0
completion of all required junior courses
To graduate: 128 credits
minimum GPA of 2.0
no more than 12 credits of D
completion of all required senior courses
A student may repeat a course only once to meet the above requirements. If courses are repeated, both grades are used to calculate GPA.