Nutrition & Health Track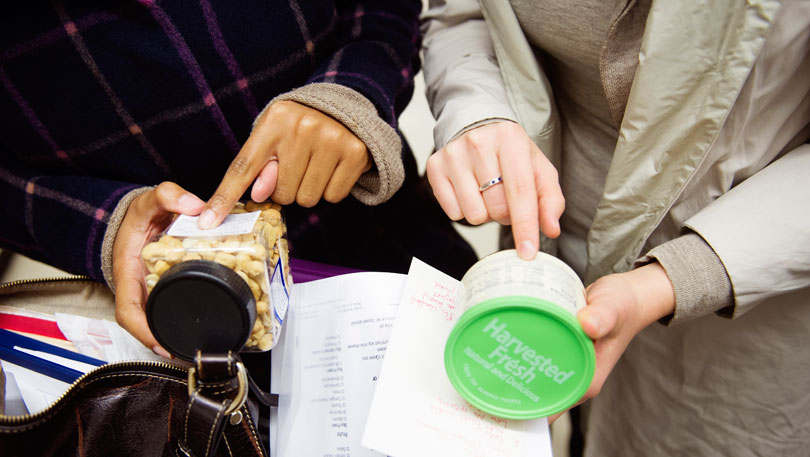 For those following the  curriculum (class of 2022 and after), please review the Sargent Hub page as well as the BU Bulletin for specific degree requirements.
---
Choose this option if you are interested in a career that combines nutrition with public/global health, mass communications, nutrition for exercising populations, or nutrition and psychology/behavior in health promotion for populations – or propose and area of concentration. In addition to providing preparation in the basic sciences, food, and nutrition, this option allows you to incorporate a minimum of four courses in your areas of concentration. Courses emphasize the ability to think critically, solve problems, and communicate effectively.
Courses: The curriculum includes basic science classes such as general and organic chemistry, physiology, and microbiology. It also includes classes in life cycle nutrition, community nutrition, food, supplements and consumer health, and nutrition and the prevention of chronic disease. In addition, specialized classes in public/global health, mass communication, health promotion or sports science are included.
Degree Requirements:
To graduate, a student must have:
128 credits (PDP course credits do NOT count)
minimum GPA of 2.0
no more than 12 credits of a "D" grade
completed all required Senior courses
completed a minimum of 16 credits of coursework in their chosen area of concentration, with the following requirements:

4 credit hours in the area of concentration at an introductory level (e.g., 100-200 level course) (Note: Public Health area of concentration introductory course is SPH PH 510)
8 credit hours in the area of specialization at an "intermediate/advanced" level (e.g., 200-300 level course)
4 credit hours in the area of concentration at a, "advanced" level (e.g., 300-400 level course)
Students and advisors are asked to pay attention to any prerequisite courses listed to insure students are prepared and eligible to take their desired course.
All concentration area courses must be in a single area of concentration (i.e., all Communications, all Global/Public Health, all Nutrition for Exercising Populations, all Behavior)
Note: A student may repeat a course only once to meet the above requirements. If courses are repeated, both grades and credit hours are used to calculate GPA.