You say vector, I say…vector
When most people imagine the challenges of communication in science, they are thinking of scientists talking to the general public. But communication between disciplines can be just as challenging.
Daniel Segrè, a professor of biology and bioinformatics whose current work focuses on the human microbiome, sees this firsthand. And, with his educational background in physics, life sciences, and computational biology, he often lands in the role of translator. "Sometimes I sit in conversations and I realize there are two people talking to each other who don't understand each other, and I can explain and mediate," says Segrè. He says that he used to create different presentations about his work for different audiences, but now he tries to create a set of slides that works for everyone—and he urges his students to do the same. "I think it's feasible," he says. "I think a lot of people understand now that it's really important. When we communicate science, we often talk to mixed audiences."
I see physics as kind of a desert where you're looking for clean general statements about the world. And biology is like a jungle.
Daniel Segrè
Segrè notes that acronyms and jargon, which serve as shorthand within disciplines, can quickly confuse outsiders. (Unintentionally, one hopes.) "Jargon exists for a reason. It provides you a way of talking about incredibly complicated issues very quickly. Scientists get very uncomfortable moving out of that, because it feels like simplification," says John Timmer, senior science editor at Ars Technica, who teaches communication skills to scientists through Alan Alda Center workshops. Timmer, who has a PhD in molecular and cellular biology, posted an article on Ars about the jargon problem a few years ago; so far, readers have posted more than 100 examples. "These are all familiar words that have technical meanings in fields, and I didn't realize that they had any technical meaning, and then I also didn't realize they had multiple ones," says Timmer. "So it was a real eye-opener."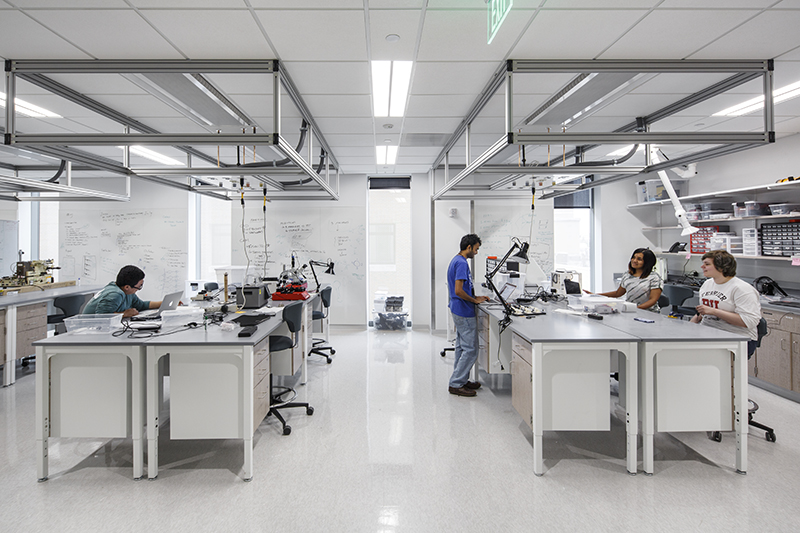 For example, to an engineer, a "vector" is a quantity with both magnitude and direction; to a biologist, it's something that spreads disease or delivers genetic material to a target cell. In life sciences, a "nucleus" contains a cell's DNA; in physical sciences, a nucleus contains an atom's protons and neutrons. Then there's the word "expression." Engineers think an expression is a mathematical equation; biologists think it's the process of DNA transcription and translation; writers and artists think it means, well, writing and art.
Sometimes, even when researchers get the words right, they get the pronunciation wrong.
Douglas Densmore, an associate professor of electrical and computer engineering, recalls an episode from his postdoc days. After receiving his PhD in electrical engineering, he spent three years as a postdoctoral fellow, designing synthetic biology software. It was his first foray into the squishy world of biology and bacteria, and he was a stranger in a strange land, trying to communicate with the natives in their own tongue. It didn't always work.
"There's an enzyme that's responsible for DNA transcription—it finds a location in the DNA called the promoter, it attaches and turns it into an mRNA transcript," explains Densmore. "The enzyme is called RNA polymerase, and I thought it was pronounced 'polymer-asey.'" (As in, rhymes with daisy.) "And I remember the guy saying, 'No, it's polymer-aze.'"
"You have to be really humble," he adds. "On any given day, I'm working with someone who has a PhD in a biological science. Unless I just drastically change my life, I'm not going to get a PhD in a biological science. So I think what's really important is that I try to do what I do well, and try to learn."