The Journey to Impact: A Passion for Helping AKI Patients
An interview with Steven C. Borkan, M.D., Associate Professor of Medicine at BU, and Attending Physician at Boston Medical Center.
The following discussion with Dr. Steven C. Broken took place at our BU Innovator of the Year Award event — where he explained his focus on treating acute kidney injury, his ideas on invention vs. innovation, and his experience working with the BU Technology Development team on making his commercial goals a reality.
---
Rana Gupta [RG]: What is your idea and your main objective?
Steven Borkan [SB]: My idea is peptide therapeutic for acute kidney injury, and my goal is to improve the lives of my patients.
RG: What is the need that you've identified?
SB: I have not thought a great deal about who is the customer, but I argue that for the end-customer — the hospital — this invention will reduce costs by decreasing the length of hospital stay and utilization of hospital services
RG: What's the path you've chosen?
SB: Originally I had looked at starting a company, but then turned to licensing, both because I love my current job and I have deep respect for what it takes to operate a successful business. So at this time, I'm focused on the licensee. This is forcing me to think about having a product in hand that is suitable for composition of matter. The license is a milestone, and to achieve that milestone I have to have created a product that is worthy of composition of matter (vs. method, which is a mistake I made initially).
RG: What would you say is the most uncomfortable part of pursuing commercialization, and how does it differ from research work?
SB: At first the vocabulary was completely different. The focus of commercialization is different; it includes the words marketplace and customer. The third new word for me was a milestone. In the world of research, you're not held to the same formal, mutually agreed-upon milestones that involve time. We researchers don't like that. In some strange way, this new vocabulary and focus are extremely refreshing because it helps to create team goals — where team is defined by researchers, the BU Technology Development team, and those who represent pharma, hospitals, and the users themselves. The more perspective I have from members of that wider team, the easier it is to conceptualize my product.
My perspective has changed in that I began by being nervous to share the science and now I'm eager to share it: from protective to sharing. This transformation: humility (that I can't do it alone since I'm only the inventor and not even the customer) to being able to move licensing forward with the benefit of a team approach that required sharing of the science.
RG: Tell us about your experience with the BU Ignition Award process? Which were the most valuable processes and information you gained from the experience?
SB: The BU Ignition Award (IA) has been life-changing for me and my research team. Even more energizing than money that is awarded, are the people and the contacts that BU Technology Development has provided. It is all about service, relationships, and the ability to grow from a basic scientist into an entrepreneur with the potential to help patients with new technologies. The professional advising, sense of partnership, and attention to the details of being a successful entrepreneur are unprecedented in my lifetime. Contact with BU Technology Development has been energizing, creative, and opened my eyes to the brave new entrepreneurial world outside my laboratory doors.
The BU Technology Development Team arranged for personal trainer or coach to help with my pitches, a pitch coach to hone my message, and clear, innovative slides with clear messaging, and helped to create a team with proven experience in successfully interfacing with Pharma. You [Rana] have pioneered the concept of "The Customer" and structured the IA with the tools to actually log our contacts with potential investors, entrepreneurs, and Pharma. The BU Technology Development group also suggested a key collaboration with a BU researcher that will make it more likely that our team will generate a lead compound suitable for pre-clinical testing. As a consequence of these internal and external contacts, our project has been progressively refined by the key concerns and focus of the customer that will be investing in, and using our technology. Strong mentorship in virtually every skill set required to move a laboratory-restricted scientist into the world of biotechnology has been conceptualized and implemented for the benefit of BU faculty. The net result of BU IA mentorship is that our project is maturing, our pitch is more effective, and our chances of actually helping our patients are far greater than before the BU IA.
RG: Where are you now in terms of commercializing your idea/innovation? What are the next steps?
SB: Together with BU Technology Development, we have been granted our first US patent No. 11, 136, 363 ("Composition and Methods for Diagnosing and/or Treating Kidney Injury") with claims covering methods of treatment and diagnosis. We are in confidential discussions with Atorvia Health Technologies regarding our Acute Kidney Injury project and are working together to secure funding resources that could form the basis for future licensing and development of a lead compound based on our successful prototype. BU Technology Development has also organized additional discussions with other Pharma, including Otsuka and Broadview, that show promise.
The other part is that I'm focusing better on what the customer wants and needs. For the first time, I'm asking not just the question, how do I improve my peptide?, but also, what does the customer want and need from me to make that economic leap of faith? The more I understand what the customer wants and needs, the more efficiently I can get there — and that is just as important as the science.
RG: What is your reaction to invention v. innovation definitions?
SB: I think about innovation as a new idea for solving a problem. The idea is a concept that is a stimulus that drives the invention. Protein realization is an idea. The peptide is the invention. The innovation has to involve some sort of implementation. What excites me about my idea is that the marketplace wants it. Innovation is a good idea plus action.
RG: What would you really like to say to the BU community?
SB: My biggest epiphany was realizing how important I am as a person to the effort, and how much value I bring to the enterprise of the idea and of bringing this to the market. BU Technology Development's efforts helped empower me in a way that research did not. I'd like other colleagues to enjoy this feeling of empowerment by bringing an idea to the marketplace.
RG: We have some questions from our IA audience members. Can you speak to how you went about building up your business expertise?
SB: I learn by meeting with as many folks as possible. With each encounter, I learn something
new and practice my "pitch". I do not claim to have business expertise but only a vague sense (usually good enough). This is why BU Technology Development is so important to me as they have the resources and experience to protect us both (both and me) as we engage with companies and talk about our science. I have learned that it is great to talk and to be scientifically open, especially when the other side is willing to sign a confidentiality agreement, a biomarker of their interest.
I also realize that 'failing fast' is important for both parties to decide if we are a good match.
I am less afraid to fail and more eager to seek "business truth" from my Customers.
RG: Also from the audience: In your field in the next five years, what do you predict will be the most important innovations? What will be the most valuable job titles or new jobs that will be created?
SB: Targeted treatments for AKI based on the pathophysiology of renal cell death. A companion
diagnostic to rapidly identify whom requires treatment and when the treatment is sufficient will be available, also based on basic science of cell death (similar to CART therapeutics for specific cancers with companion dx to ensure that disease has the proper markers).
In terms of job creation, ideally either a transient startup will arise or pharma will purchase the license and make the investment required to move my technology to pre-clinical studies. An SBIR might bring revenues to a local company that can act as the middle man in our future negotiations, supporting their industry. New titles created might include CSO and CEO.
I dream that a pharmaceutical company will devote resources and research to see if the cell death pathways we discovered are operating in heart attacks and strokes or are valuable as cancer efficacy diagnostics, in which case manufacturing, sales, and scientist jobs will emerge. Interest from pharma will increase my resources and hopefully, allow me to expand my academic research team to explore new applications of our technology.
RG: Finally, how and at what stage did you go about assessing market need? Did you use the services of the Director, Faculty Entrepreneurship for this?
SB: BU Technology Development (and Rana) insisted that I do this as part of the Ignition Award. It was one of the best parts of the award beyond the financial support, since it gave voice to the Customer and guided my research focus. This has been invaluable since what is scientifically interesting might not be experiment #1. For this, I needed people-to-people contact.
By setting goals, Rana and BU Technology Development encouraged an achievable path for me to make human contacts rather than hiding behind my lab door — as I hid for two decades prior until I was emancipated! Now I am free to explore the next steps.
RG: Thank you, Professor Borkan.
---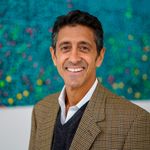 The Journey to Impact is a monthly blog featuring insights from Rana K. Gupta, Director of Faculty Entrepreneurship at Boston University. He helps BU researchers bring technology and other research breakthroughs to the marketplace to increase their impact through programs and workshops, one-on-one consulting with faculty, educational resources, and community building among BU innovators.