The Journey to Impact: Faculty Entrepreneurship Case Study, Passport Systems
Following is a brief case study on Passport Systems, an MIT spinout which had to shut its doors in 2020 after a nearly 20 years' effort and $100M invested. I wrote this case study with the assistance of Dr. Gordon Baty, a former colleague who was Chairman and Co-Founder of Passport, with the hope that future entrepreneurs can learn from Passport's experience.
Prologue
Dr. Gordon Baty is a serial entrepreneur who in 1984 co-founded Zero Stage Capital, a successful, early-stage VC fund. Gordon was also on the Board of Directors of Draper Lab. I met Gordon because he was chairman of Navigator Technology Ventures, the venture fund (and Draper Lab spinout) in which I was a General Partner from 2002 to 2008. In 2002 Gordon co-founded Passport Systems, and was chairman of that company.
Dr. Bill Bertozzi, a professor of physics at MIT and friend of Gordon's, is the inventor of the founding technology for Passport.
One day in 2002, while taking a walk together, Bertozzi was telling Gordon about a technology he was working on for oil drilling that could identify "whatever material the drill bit was encountering," oil, rock, etc. Gordon asked about possible additional applications for this technology and Bertozzi listed, among others, scanning cargo containers. Note the date. It was 2002 and the world was on high alert. Particularly there was the fear of a dirty bomb (a portable device that combines conventional and radioactive material) making its way into the country. With that spark, they founded Passport Systems, to detect nuclear materials in cargo containers
Passport recently closed its doors after 20 years, after $100 million invested, and after solving an international security problem every civilian on the planet hoped we'd solved. Here's the story.
The technology
In 2002, Bertozzi had been working for the previous decade on a phenomenon called nuclear resonance fluorescence (NRF) to identify the atomic composition of materials. While most analysis systems rely on excitation of electron shells' energy. NRF relies on the ability to penetrate to the nucleus of the atom. Hit the atom's nucleus with gamma radiation and it fluoresces yielding a different signature line for every element: uranium, hydrogen, etc. In principle one can tell what atoms are in any material. Passport licensed the core NRF patents from MIT. The challenge to commercialize this was difficult enough; when they founded the company the technology was, as Baty put it, "a few pieces of paper." Complicating that challenge was the fact that there was only one source for the electron accelerator required and that company is in Belgium. Furthermore, it took that Belgian company 18 to 24 months to make one. "We bought a couple. The first was as an energy source for our prototype scanner in South Boston and the second was a reserve to be stored until needed to fill an order. They cost about $3M each," said Baty.
Passport's Board determined Passport would not be viable with such a constrained, lengthy supply chain for its core power supply. The company could not be reliant on a single-source, non-U.S. supplier. Passport's scientists set about designing one for themselves. The prototype did not produce sufficient power and they had to abandon it. That effort consumed time and energy. They had to proceed with the Belgian sole supplier.
But the team greatly improved upon the analytical technology – the materials' signals they were reading from the gamma radiation. Baty noted, "A lot of data we were collecting was not relevant to the hazards we were seeking." Passport had to find its own way to create a method that could improve upon and be easier to make than the original NRF technology: "Along the way our geniuses figured out short cut technologies that identified any hazardous nuclei. We had two or three other technologies that we learned. NRF got us going but turned out to be of secondary importance; NRF was part of the suite, but we found other detection modes and filed those patents."
In the end, the prototype system "far exceeded our aspiration. What started off as a system to detect weapons of mass destruction evolved into a system for finding contraband, from tobacco to narcotics to explosives, you name it," said Baty.
The company and the market
The CEO of Passport from 2002 to 2019 was Dr. Bob Ledoux. From onset, Bob successfully pursued government contracts. The Department of Homeland Security (DHS) funded much of the technology's initial development. Over 20 years, Passport secured numerous government contracts. In addition however, Passport needed to raise private capital (venture capital and family wealth) to cover the costs government funding would not pay for. Bob was instrumental in developing some of the technical solutions that improved upon NRF and led the company's customer discovery efforts.
At its peak, Passport employed approximately 45 people, three-quarters of whom were engineers and scientists and was billing up to $10 million in revenue per year. But that was not sufficient to hit break even.
Regarding the competition there were several that started down the track to solve this port security problem. Port security is a "leaky system. We need just one port to be sloppy to make the entire effort useless," said Baty. Passport had to create a solution that could be easily used and therefore widely adopted. Passport learned from the government that "competitors' solutions produced piles of unresolved false positives."
The solution Passport created was very accurate. If there was a positive reading then they ran the cargo through a second time at a more detailed resolution to verify. False positives were a "vastly smaller number than any predecessor technology" said Baty. For the Passport solution it did not matter what the shielding was, "We could detect through a foot of cast iron. It was a matter of photon in, photon out. We beat Lawrence Livermore, Brookhaven, everyone. They had neutron-based systems. Bill said they would not work and they did not. They spent probably billions of taxpayer dollars. Ours was the last one standing."
In the end however, Passport realized, "Technology is 10% of the problem."
Secondary effort to stay alive during the "great recession" of 2008 – 2010
When the financial meltdown occurred in 2008, scanner contracts and investor support evaporated. In the absence of that funding, Passport took on government contracts for a related but different security technology. As testament to their resilience, and inventiveness Passport was asked to develop a system for crowded venues such as rock concerts, and political events. Baty explained, "to obtain this contract, we beat Raytheon, IBM and others. It was a system that integrated many remote sensors on a [wandering security] person's belt, kept track of every sensor and what it was sensing on a central integrated screen. If there was a radioactive material and a sensor walked by, our central control would know where it was. That contract kept us alive for a couple of years when equity and scanner money was not available. We tried to market it. We hired a sales executive and agents in security matters. We sold a few: police, national guard and other agencies but only in test quantities. In the end, this problem was a lower priority than other security initiatives. The contract [from the government] was for radioactive materials in a crowd but the customers shifted the priority to other materials, and we did not have the resources to change the sensor and add additional functionality. Poisons, gasses, became higher priority. Radioactivity in a crowd was of diminishing value." It was a technical success but not a commercial success. But it did provide contract revenue to keep the company alive during the financial crisis of 2008 – 2010.
Funding
There's a role for both private investors and government funds. "If you play your cards right you can get the development work done with government contracting. In our case, without Gov contracts and moral support from DHS, we would not have launched the company." But Passport could not do it all with government contracts: "To smooth out the humps and hollows and to support functions the government won't pay for we had to raise private capital. The government pays for some functions with an overheard line but there are many they will not pay for." Baty asserts, "Any significant commercial company will require investment in marketing, advanced research, sales, patent filing and these are beyond government contracts. Government funds are a great hors d'oeuvres but not a good dinner."
Of the $100,000,000 ultimately raised, about two-thirds was government funding and one-third was private capital.
Towards the end, as the company struggled, Baty comments that their investors were, "happy to remind us of the promises of the last round. They continued to write checks but smaller and smaller. There was always a discount on last round. In the end, it's hard to say who owned the company: each round had different characteristics and different provisions. I've never seen a cap table like it: three pages".
Government as customer
At its core, Passport was dependent on government contracts and its potential customers were ports all over the world. It was always going to be largely a government product and Passport was vying to be a significant government contractor. Baty offers insight, "We understood that governmental focus but priorities and administrations change. The fact that we were a favorite of DHS was a benefit until it was a liability. By the time Trump left office there was nobody to answer the phone. All priorities shifted from port security to the southern border."
He continues, "The government has to be viewed properly, in perspective. It's a stepping-stone. Creating a government contractor from zero is a fool's venture."
Passport learned that their government champions, the people they were working with were "technologists without any budgetary influence." Even more, Baty says, "We did not appreciate the length of time it would take. There were endless delays in government contracting schedules. By that time customers' [ports] engineering teams have turned over. The pace of government contracting is a terrible thing to tie the company to. We had to spend a lot of time and energy managing the interface with the government agencies, anything from visiting fire stations to attending meetings in DC and Europe and Asia. It was exhausting."
Even veterans in the government contracting business consulting with Passport – former colleagues from Gordon's Draper Lab days – under-estimated the length of time it would take for the government to move on the contracts. What they thought would take five years took almost 20.
Even though Passport had a pipeline of customers from around the world, no international agency, was going to buy until the U.S. federal government committed to the solution. Passport had teams of engineers around the world in love with the solution. They had potential buyers from many major ports. They sent delegations to Boston to look at the prototype system. They brought their own "unknowns" for the Passport unit to identify, which it did successfully. One prospective customer brought a sequence of narcotics sealed in different forms of packaging and Passport was able to identify the chemicals. Some prospective customers included ports in:
Britain
Rotterdam
Singapore
Vietnam
Long Beach, CA
The end for Passport came when, under the Trump administration, security priorities changed; the priority became the wall on the southern U.S. border and resources were diverted there.
Passport wound down their staff to stay alive but continued to talk to potential customers to promote the unit: "one more hurdle to jump over." As Baty put it, "We were dealing with technologists with small budgetary or political power. We could not survive to pull the fish into the boat."
Baty stated, "We had the defective strategy thinking a startup can become a [major] government contractor. Also, we were focused on the technology and not business and marketing and customer challenges that ate so much of our energy." But the technology had to work before buyers showed any interest.
Near the end, Passport hired an investment banker to find a corporate partner. They set up numerous meetings with government and defense contractors. They included many tire kickers. Some to look to see what Passport was up to (not serious contenders) and some bona fide corporate development teams but as Baty concludes, "We did not get close. Everybody wanted to see revenue. Nobody wanted a deal that was still three to four years from break even. Nobody wanted to commit millions of development dollars to get there. The investment bankers brought in good people but with no wins, including firms from overseas."
After a succession of emergency financings and a new CEO Passport ceased operations in July 2020 filing for formal bankruptcy in November 2020. Essentially 100 percent of the time, capital, and talent, was lost.
Coda
From Gordon Baty, some lessons learned or re-learned:
Government contracts are a great way to start a company but only to move it forward towards commercial products
Venture capital is not appropriate for very long (5 years+) projects. They expect to harvest deals in five to seven years
Government contracts and follow-on contracts are unpredictable, as to whether or when they will be forthcoming. They cannot be used to develop a schedule, budget or plans
Administrations change and priorities change. Government spending is like the weather
---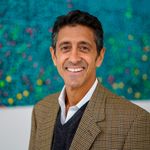 The Journey to Impact is a monthly blog featuring insights from Rana K. Gupta, Director of Faculty Entrepreneurship at Boston University. He helps BU researchers bring technology and other research breakthroughs to the marketplace to increase their impact through programs and workshops, one-on-one consulting with faculty, educational resources, and community building among BU innovators.