Alumni
A new RCT Alumni Peer Support group will begin meeting in July 2022!
Two recent STH RCT graduates, Breanne MacFarland and Oscar Guana, will be offering an RCT Alumni Peer Support group.  The purpose of this group is to create a sacred space for RCT graduates to discuss their ongoing work in transforming conflicts – in their organizations and communities, or in addressing larger systems of oppression. If you are interested in exploring this, please contact Breanne at breannem@bu.edu.  The group plans to begin meeting in July and will continue monthly; open for alumni to join at any time. 
---
Certificate Recipients
---
Alumni Testimonials
Below are a few snapshots of students in the Religion and Conflict Transformation Program:
Class of 2016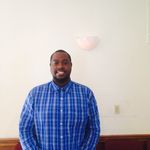 I have worked with ex-prisoners fighting for fair job hiring treatment after being released from prison; I worked among the homeless population to feed the hungry and I have organized low-income residents that rent apartments to fight against substandard living conditions. I decided to join the religion and conflict transformation program because I am interested in how religion can shape and help conflict resolution. It is widely known that religion can cause conflict and has done so but religion can also heal conflict which I am interested in. It is my hope through the program that I can learn the theology, theory, and practice of faith-based conflict transformation and apply it to the real world." Vernon Walker MDiv/MSW '16
"I joined the RCT program in order to learn practical skills for engaging more deeply in interfaith conversation. As a member of a minority faith group, I have experienced interfaith conversations in both positive and negative ways. My participation in RCT classes helped me learn that what seems like a confrontational experience can actually be transformative in a good way for everyone involved, so conflict is not necessarily an entirely negative thing that must be avoided at all costs. I am looking forward to using what I've learned to create spaces for conversation and growth in my career as a military chaplain." Sarah Sampas MTS '16
Class of 2015
"Early in my seminary program, a course on Jewish-Christian relations in America sparked an interest in the Palestinian-Israeli conflict that grew into a passion to understand this complex and ongoing tragedy. As my theological studies continued, I felt a call to Christian peacemaking and set out to discern how our Christian faith could both inspire our efforts and inform our actions. I learned that transformation, from incarnation to resurrection, is at the heart of Christianity, and that as Christians we are called to become instruments of transformation. We are called to counter the divisive "othering" at the heart of so many conflicts by learning to inhabit the truth of the other, an act that transforms self and other and ultimately the conflict itself. Drawing from the insights of great theologians and peacemakers, I developed a methodology for inhabiting the truth of the other that involves recognition of the truth of the other, sacred listening, and the power of storytelling. As I go forward, I will seek opportunities to train those seeking to transform conflicts in the spiritual foundations and methods of inhabiting the truth of the other." Debra Brillati ANTS MDiv '15
"The RCT program was one of the reasons I chose to attend Boston University School of Theology. I did significant research as an undergraduate student into religiously-motivated violence and wanted an opportunity to study peace building and conflict transformation. My short term hope is to pass along what I have learned to churches and pastors I work with. In the longer run, I would love to work on a national or international level helping communities to deal with difference and conflict." Nico Romeijn-Stout MDiv '15
"I joined Religion and Conflict Transformation (RCT) because I am a Pastor and a reformist. So I want to gain more knowledge about conflicts, to understand how religion can be practically useful to the needs of victims, offenders and communities and to gain skills on how to resolve conflicts and transform lives of key holders of conflict through conflict mediation. As a pastor and as a cross-cultural religious peacemaker, I want to use the Conflict Transformation spiritual practices in performing my religious function, advancing the cause of peace by addressing the questions of human rights. I want to be an enabling agent of change in communities, helping key holders of conflicts to use conflicts as positive tools toward success.  The RCT program introduced me to the Spirit and Art of Conflict Transformation and I erudite conflict transformation approaches such as love, peace, patience, dialogue, perseverance, honesty, naming the enemy, and increasing space for dialogues. It also introduced me to the principles and practices of Restorative Justice and Forgiveness. I learned the important principles and practices of restorative justice, and the needs and roles of victims, communities, and justice systems. The program equipped me with basic principles and primary models of practice of restorative justice such as; restorative justice and victim conferencing, family group conferencing, the dialogue circle of accountability, truth commissions, justice, and reconciliation." Memory Chikosi MTS '15
"I joined the Religion and Conflict Transformation Program to gain practical skills that aligned with my passion for nonviolence. Throughout my time in the RCT program, I have not only gained those skills, but I have developed a passion for congregational and community development that is founded in the restorative practices that we learned in the classroom. The RCT program has offered me a wealth of knowledge that I look forward to sharing with the communities that I journey with as a deacon of the UMC." Haley Jones MDiv '15
"I was fascinated with theology from a young age, but I was commissioned into a theological vocation on the fields of Croatia while a Freshman in college. There, standing at the memorial built overtop a mass grave, I was indelibly marked by encountering the carnage of the violent religious-national conflicts that ravaged that region throughout the 90s. I left that site convinced that I could not become a theologian disengaged with the serious matters of religion and conflict that marks our era of history. When I began my graduate education at Gordon-Conwell Theological Seminary I was excited to discover that as a member of a BTI school I could take part in the Religion & Conflict Transformation program. This opportunity has allowed me to begin to discover how to be a theologian willing to face the tough theological questions of conflict, faith, and peacemaking that are such tangible matters of life and death at home and abroad. I was able to travel to Uzbekistan, and return to the Balkans for a summer internship, as part of this program and those experiences, in particular, have shaped the direction of my career and vocation.  Because of this program I believe I am now better equipped to be an active participant in conflict transformation, in hopes of contributing to a more peaceful world." Spencer Johnson Gordon Conwell '15
"I participated in the Religion and Conflict Transformation program because it sheds light on my personal concerns and vocation. My country is interested in  social justice and interfaith conflicts. After the Korean War, my country concentrated on surviving from hunger, so most Koreans were neglected to illegitimate and unjust issues. But now my country stands on the starting line to deal with these issues, and these phenomena motivated me to get involved in the RCT program. Furthermore, the RCT program has lead me to broaden my views. This program encourages me to spread my vocation not only to my country but also to the world that hopes for peace." Seunggoo Han '15
Class of 2014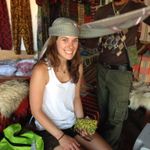 "The RCT program greatly impacted my life.  Since college, I have been interested in Interfaith work and the RCT program gave me the skills to continue in this field in an effective way.  Beyond my interest in Interfaith work, the RCT program introduced me to Restorative Justice and forgiveness.  It introduced me to the possibility of healing in situations of intense trauma and the possibility of deep understanding across extreme cultural differences through storytelling and authentic listening.  Our world is ugly and full of conflict, however, the RCT program provides us with skills to make positive changes and also stories of hope to inspire us to make those changes.  The skills are so practical that they even impacted my personal relationships as well.  The program is open and flexible so you can create your own focus but all of the classes are deeply impactful and provide room to grow as an individual.  The RCT program has the ability to enhance any field of study or ministry."  Erin McKinney '14
Class of 2012
"Since graduating from the RCT program, I have taken conflict transformation out into the streets. I incorporated Restorative Justice principles into a spiritual formation program I ran at the Concord prison and supported the inmates' efforts to start their own Restorative Justice program. Currently, I am helping Worcester Fellowship, a ministry to those without homes, to begin a circle process so that they can have a healthy and productive way to address conflict." Noelle Dattilo '12
Class of 2010
Bokali comes with a very rich international experience. She earned a Bachelor of Theology from New Life College, Bangalore, India. She then received a Master of Divinity from Oriental Theological Seminary in Nagaland, India, and a Master of Theology from Seoul Christian University in Seoul, South Korea. She is currently an STM student in the School of Theology. Her work experience includes serving as a Lecturer at New Life College in Bangalore, India; as a Youth Pastor with Living Hope International Church in Anyang, South Korea; and Mission Coordinator with Withee Mission International. Nagaland, India.
Boka went to Nagaland to do a research practicum on the role of religion in peacemaking – particularly the role of the Baptist Churches in trying to resolve the Indo- Naga conflict of 60 years and also the inter-tribal conflict amongst the Naga people in the North East of India. In her work, Boka interviewed national workers who have suffered physical and mental abuse from the Indian army. This was done with the view to be able to tell the stories of the abuse and violation of human rights upon on the Naga's by the Indians. Boka also led a seminar that was organized at the Oriental Theological Seminary where she presented a paper on the Role of Religion in Peacemaking. Since the Principal and the Academic Dean of OTS are both active members of the Forum for Naga Reconciliation (FNR), the interaction with the OTS community was very rewarding for her. The discussion with this community has helped engage the current peace talks that have been going on between the government of India and Nagaland. The Naga Mother's Association (NMA), Naga Peoples Movement for Human Rights (NPMHR), Oriental Theological Seminary, and Forum for Naga Reconciliation (FNR) have expressed a continued willingness to cooperate and participate in any projects meant to transform the conflict in Nagaland. Bokali Chishi, STM '10.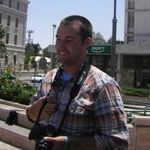 Brent attended the Sabeel Peace Conference in Jerusalem and the Palestinian Territories. The Sabeel Ecumenical Liberation Theology Center, founded by Fr. Naim Ateek, the Canon of St. George's Cathedral in Jerusalem, hosts this young adult conference. The conference covers 11 days of engaging contemporary Palestinian Christian issues amidst the larger backdrop of the Israeli-Palestinian conflict. Brent was working directly with Fr. Ateek, Palestinian Christians, and other international young adults towards an enduring peace and a comprehensive and firsthand experience of the plight of Palestinian Christianity. After the conference with Sabeel, Brent came back to continue his practicum with Rodney Petersen of the Boston Theological Institute to continue the interreligious dialogue experience gained while at the Sabeel conference and time spent in Israel.
Brent writes, "Our world today is as conflicted within as ever. I joined the Religion and Conflict Transformation program to understand how theology and ethical theory can be applied practically to meet the needs of small communities, global relations, and even within my own life. This program has been very beneficial in discovering the means of transforming lives through religious conflict mediation." Brent Parrish, MTS '10
Class of 2009
"The Religion and Conflict Transformation Program provided me an important opportunity to theologically and ethically reflect on my role as a chaplain in the military and how I can be a positive force for peaceful conflict transformation within that setting. It provided me with many useful and practical tools to assist soldiers in handling conflict within their own lives, as well as dealing with conflict within their unit." Lauren Nofsinger, MDiv. STH '09
Class of 2007
"Though most of the major conflicts in the world last century were among those secular government led nations with different types of secularism, we Christians still need to strive for the mission of just-peace among Christian churches and other religions according to the commandment of love from our Lord Jesus Christ with learning, virtue, and pity.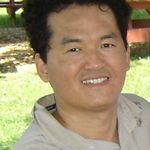 The Religion and Conflict Transformation program in STH of Boston University and with the Boston Theological Institute can equip you to accomplish the mission better." Mark Chuanhang Shan from China, STM '07