Boston University Provost's Scholar-Teacher of the Year Award: Past Awardees
2022 University Provost's Scholar-Teacher of the Year Award Winner
Pnina Feldman, of the Department of Operations & Technology Management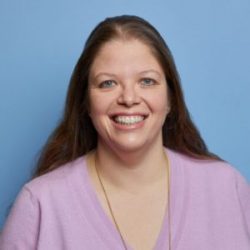 Dr. Pnina Feldman, associate professor of operations and technology management, believes deeply in developing curricula that don't merely recycle, but create new knowledge in engaging, relevant, and enjoyable ways for students. Dr. Feldman was integral in the redesign of Questrom's doctoral program and in the development of its online MBA program. As faculty director of the Questrom Honors Program, she has completely reimagined the honors curriculum to include hands-on research opportunities for undergraduate students to see their scholarship in action.
Within her own classes, Dr. Feldman demonstrates similar commitment to refinement and innovation, refreshing courses each semester with real-time case studies and interactive content that bring often-theory-based operations coursework into practice. Whether inviting students to bring in and discuss relevant news articles, or incorporating video, flipped classrooms, simulations, and elevator pitches into her teaching, Dr. Feldman's classes consistently produce creative, outside-the-box thinkers – many of whom go on to pursue operations or related career paths following their experiences with her.  Dr. Feldman's near-perfect course evaluations bear this out, with students routinely using words like 'passionate,' 'caring,' 'imaginative,' and 'fun' to describe her, as does her recent selection for Questrom's Broderick Award for Excellence in Teaching.
Beyond the classroom, Dr. Feldman excels in her own field-defining operations research. In 2021 alone, she was recognized with  Questrom's Slatkin Award for Excellence in Research, named a national finalist in the INFORMS Service Science Cluster Best Paper Award Competition, and secured pivotal grant funding to support her research, an uncommon feat for business school faculty. In addition to publishing extensively, she holds editorial positions for two top industry journals: Manufacturing and Service Operations Management and Production and Operations Management.
Dr. Feldman's dedication to extraordinary teaching, as outlined by her nominators, her students, and her own teaching philosophy, as well as her extensive research accomplishments, are the embodiment of what it means to be a scholar-teacher.
* Note: The University Provost's Scholar Teacher of the Year Award has replaced the United Methodist Scholar-Teacher of the Year Award at Boston University. For a list of past United Methodist award winners, click here.