Undergraduate Programs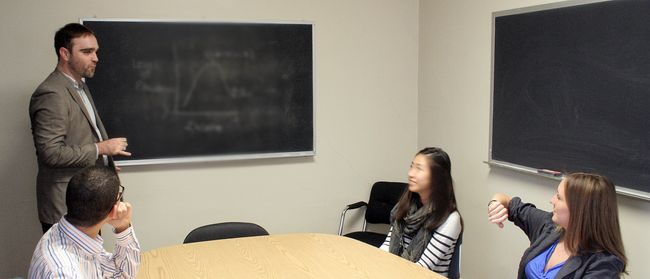 Political Science explores the concerns and issues that animate public life. Using both humanistic and scientific approaches, it studies how political communities attempt to reconcile the claims of justice, power, liberty, and authority. Drawing on history, law, economics, psychology, sociology, and philosophy, political science is a broadly based social science that shares the traditional aims of liberal arts education while attempting to come to grips with the major public issues of our time.
Upon graduation, Political Science majors qualify for careers in both the public and private sectors, in local, state, and federal government, in business, education, journalism, international organizations, and practical politics. They also pursue post-graduate study in law and public administration, as well as graduate study in political science.
Director of Undergraduate Studies: Professor Katherine Einstein
Director of Advanced Programs: Professor Maxwell Palmer
Undergraduate Academic Advisor: Emma Zheng
Undergraduate Programs
Advanced Programs
Prospective Undergraduate Students
If you are interested in visiting the Department of Political Science, click here.
An interesting article on undergraduate political science major outcomes: Do Political Science Majors Succeed in the Labor Market?
Published online by Cambridge University Press:  31 March 2017
https://www.cambridge.org/core/journals/ps-political-science-and-politics/article/abs/do-political-science-majors-succeed-in-the-labor-market/815DFC76A38D293FA2D3071DF80FD4F4
Abstract
Despite some stakeholders' concerns about the practical value of an undergraduate degree in political science, our graduates actually do quite well in the labor market. Based on analysis of a sample of 3.4 million college graduates (including 86,000 in political science) from the 2009–2014 American Community Surveys, our majors earn two-thirds more than demographically similar high school graduates if they stop with bachelor's degrees, but they are among the most likely to obtain graduate degrees, especially in law. Only engineering, economics, computer science, and health science majors make at least 10% more than our graduates, who make nearly as much as those who major in business and 10% to 25% more than those who major in most other social sciences and humanities. Political science majors have relatively high unemployment rates in their 20s, however, and may end up in very different occupations than they imagined when they chose political science.