Grad Students
The following students are currently pursuing Ph.D.s in political science. Please see also our separate list of job placement candidates.
Catherine (Cat) Abou Khalil

E-mail: ckhalil@bu.edu
Curriculum Vitae
Cat is entering her second year in the Ph.D. program fall of 2021. She is currently the Co-Chair of the Forced Migration and Human trafficking Initiative at the Frederick S. Pardee School of Global Studies and a research assistant for the Costs of War project, conducting research on the politics of gender and war in Afghanistan. Her research interests lie at the intersection of international relations and comparative politics on the topics of forced migration, immigration, gender and security, media, and applying an intersectional lens of feminist and race theories. She earned her B.A. in Political Science International Relations and Comparative Politics and a double minor in Arabic Studies and Writing at the University of Massachusetts-Lowell in Spring 2020. From 2018 to 2019 she worked as Volunteer Coordinator and Student Curriculum Supervisor at SayDaNar Community Development Center, a non-profit organization in Lowell, MA that works with refugees from Myanmar. She spent the summer of 2019 volunteering as a teaching assistant at SayDaNar's citizenship class. Since 2019, she has been working on two co-authored papers with faculty from UMass Lowell. The first one is about cross-border issue driven interest in single-payer healthcare in the U.S., which is ready for submission to journals. The second is about how people in Myanmar decide what to trust or distrust in the media, which is currently being prepared for journal submissions.
Zara Albright
E-mail: zca@bu.edu
Curriculum Vitae
Zara received her Master of Science in International Affairs (2019) and Bachelor of Science in International Affairs (2018) from the Georgia Institute of Technology in Atlanta. She enters the Ph. D. Program in Fall 2020, after serving as a member of the Research Faculty at Georgia Tech's Enterprise Innovation Institute, where she worked with universities, governments, and community organizations in Latin America to support innovation-led economic development initiatives. Zara's current research interests lie at the intersection of International Relations and Comparative Politics, specifically in the political economy of China's emerging relationship with Latin American states. In the Ph. D. program, she intends to tackle questions related to how China's development financing and strategic engagements in the Global South align with its overarching geopolitical objectives, and more broadly, how rising powers select elements of the existing order to challenge. Previously, she has researched economic development policies for the United Nations Economic Commission for Latin America and the Caribbean in Santiago, Chile and studied global development in Uruguay and Argentina.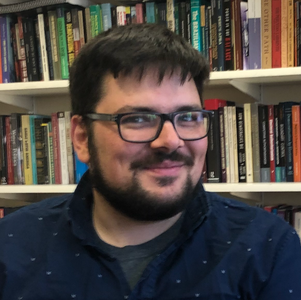 Florian Bodamer
E-mail: fbodamer@bu.edu
Florian David Bodamer received an M.A. in International Affairs from the Frederick S. Pardee School of Global Studies at Boston University in 2017, after receiving his B.A. in International Studies and Economics from the University of Miami. He entered the Ph.D. program in Fall 2018, focusing on International Relations and Comparative Politics. Florian's main research interests are at the intersection of political economy and security in defense industries, mostly in advanced industrialized economies. Taking a comparative political economy approach, Florian studies state interactions with business and industry interest groups, variation in industrial policies, arms exports, defense industry globalization, and domestic procurement patterns and defense spending. Additionally, Florian studies how alliances between states may also shape these developments.
Olivia Britton
E-mail: brittono@bu.edu
Olivia received her BA in Political Science and Anthropology from Union College (Schenectady, NY) in 2018 and entered the Ph.D. program at BU supported by a National Science Foundation Graduate Research Fellowship in Fall 2018.  Olivia's research interest lies in exploring the political, social, and economic webs that shape refugees' lives and migration trajectories. Her work examines how differences in state refugee integration approaches impact the refugee experience and inform their migration decisions. She has done extensive fieldwork in Calabria, Italy, where she researched southern Italy's response to the influx of refugees. During the spring of 2020, Olivia was named as a 2020-2021 APSA Diversity Fellowship Program recipient. In summer 2021, Olivia served as a Harvard Rappaport Public Policy Fellow for the City of Boston Mayor's Office for Immigrant Advancement (MOIA). She developed a civic capstone project for Immigrants Lead Boston (ILB). As the recipient of a Fulbright grant to the European Union (Schuman), Olivia is spending the 2021-2022 academic year conducting research on refugee resettlement in Italy and Spain.
Ahyoung Cho
E-mail: aycho@bu.edu
Curriculum Vitae
Ahyoung Cho received a Bachelor of Musical Arts in Piano Performance and a Bachelor of Arts in International Studies with a concentration of Comparative Culture and Identity from the University of Michigan-Ann Arbor in 2016. She also received a Master of Public Policy degree from the Graduate School of Public Administration at Seoul National University in 2018. For her Master's thesis, she investigated how socioeconomic factors and geographical proximity affect the air quality performance of 100 countries using the panel data set. She joined the Ph.D. program in Political Science at Boston University in Fall 2018. Her current research interests include environmental performance and policy, public participation, policy support and urban regeneration through cultural and creative industries.
Bo Feng
Email: rbofeng@bu.edu
Curriculum Vitae
Bo Feng entered the Ph.D. program in Political Science at Boston University in Fall 2019. He received his B.S. in Pharmacy (2011) from China Pharmaceutical University, Master's degree in Economics (2015) from Fujian Normal University, and Doctoral degree in Economics (2019) from Fudan University. During the PhD study at Fudan University, he published an article on the relationship between authoritarian power-sharing among top-level political elites, political stability and economic growth using global panel data of authoritarian states, and also published pieces about the labor market in rural China and capital misallocation in China's spatial economy. One of his current working papers concerns how global diffusion of changes in political institutions, especially democratization, depends on interstate cultural propinquity, based on a theoretical framework of collective action by political elites and the masses. Another working project focuses on how the power structure among local elites affects firms' micro behavior in China. Now he is primarily interested in authoritarian politics with a special focus on Chinese politics and economy, as well as democratization and regime dynamics.
Miguel Angel Fernandez Plaza
Email: mafp@bu.edu
Curriculum Vitae
Miguel received his Master's degree (Master in Public Management, 2015) from Universidad San Sebastian, Chile, and his Bachelor's degree (B.A. in Political Science and Public Policy, 2014) from Universidad del Desarrollo, Chile. Between 2014 and 2017, Miguel worked at Universidad del Desarrollo in Chile, where he was a researcher at the Center for Public Policy, lecturer for the undergraduate programs in Political Science and Journalism, leader of the Electoral Studies Group and part of a multidisciplinary team which develops mobile applications for elections. Miguel's research is in the field of comparative politics, with emphasis on political behavior and public opinion. He is interested in the effects of electoral rules and historical events over participation and vote choice in Latin America, and the perception of corruption within groups. Previously, Miguel was part of a WHO project concerning the harm to others' due drinking, which leads to a series of peer-review publications in journals such as Alcohol and Alcoholism and the Chilean Journal of Medicine. Miguel joined the Ph.D. program in the fall of 2017.
Luisa Godinez Puig
Email: luisagp@bu.edu
Website: luisagodinezpuig.wixsite.com/mysite
Curriculum Vitae
Luisa joined the Ph.D. program in the fall of 2016. She previously received a Master's degree (LLM) at the University of Chicago in 2015 and a law degree (J.D. equivalent) from Universidad Nacional Autónoma de México in 2011. She has worked as a research consultant for the Organization of American States (2012-2014) and the InterAmerican Development Bank (2015-2016), both in Washington D.C.  
For her PhD, Luisa is exploring the influence of Federalism on local governments. More specifically, she studies various instances of local power restriction, as well as examples of local empowerment of Municipal Governments. She is writing three papers for her dissertation. In the first two, she analyzes the politics and causal effects of Municipal incorporations. The last paper studies how the structure of federalism has influenced the fluctuation of state preemption laws in the U.S. During the spring and summer of 2019, she was the Doctoral Fellow at the Initiative on Cities from Boston University. Subsequently, during the fall and spring of 2019-2020, she was awarded the Whitney Young Jr. Fellowship.  She has published articles at the Journal of Electoral Studies, Urban Affairs Review and the Monkey Cage Blog of the Washington Post, as well as worked on various policy reports.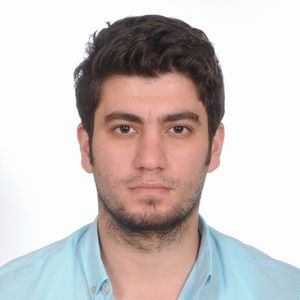 Mehmet Hecan
E-mail: mhecan@bu.edu
Website: http://bu.academia.edu/MehmetHECAN
Curriculum Vitae
Mehmet Hecan received his B.A. in Political Science and International Relations from Bogazici University in Istanbul in 2013. He was also an exchange student at the Department of Political Science in George Washington University during fall semester 2011. Before joining the program at Boston University, he pursued a master of science degree in International Relations at Middle East Technical University in Ankara. Engaged in research at an Ankara-based research institution called USAK starting in 2013, Hecan also worked as a research assistant for more than three years at the institution's Center for Middle Eastern and North African Studies. He is a student of international political economy (IPE), mostly specializing in international development, international financial institutions (IFIs), development finance and global governance. His interests of research also include state-building and democratization as well as certain political economy issues in the Middle East and North Africa. Mehmet joined the Ph.D. program in the fall of 2016.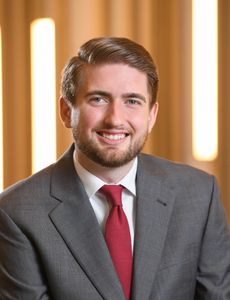 Nicholas Henninger
E-mail: hen@bu.edu
Curriculum Vitae
Nick received his Master's degree (M.P.P. in International Development, 2016) and Bachelor's degree (B.A. in Economics, 2015) from the University of Maryland. He has led economic development fieldwork in Guatemala, India, Morocco, and South Africa, worked in Washington DC for The World Bank Group and the US Chamber of Commerce Foundation, and consulted for non-profit corporations in Baltimore. Nick's dissertation research is in the field of urban politics. He is interested in the overlapping political and economic power held by landlords in low-income, majority-minority neighborhoods. This research is supported by a grant from the Boston University Initiative on Cities. Nick joined the PhD program in the fall of 2017.
Pamela Icyeza
E-mail: pamela99@bu.edu
Curriculum Vitae
Gizem Kaftan
E-mail: gkaftan@bu.edu
Curriculum Vitae
Gizem received her Bachelor of Arts in International Relations and Sociology from Koç University, Turkey. In Koç University, she was an undergraduate research assistant and worked on topics like Latin American politics, labor-state relationship, and Turkey's fiscal and monetary policy. Gizem received her Master of Arts in International Affairs with a concentration in International Public Policy from Northeastern University. At Northeastern University, Gizem worked as a research assistant on a grant-funded project related to sanctuary cities. She was also a graduate teaching assistant in a class on Brexit. Gizem is interested in European politics, Europe's relationship with Turkey, populism, nationalism, and quantitative methods. Her first co-authored paper was published at Women's Studies International Forum (WSIF) in 2019. This paper analyzed the varieties of populism in the world, focusing on Turkey and explained how populism and the right-wing movements are gendered. Her first solo article accepted into the Journal of International Women's Studies and will be available in August 2020.
Heyun (Elvis) Kim
E-mail: elviskim@bu.edu
Curriculum Vitae
Elvis is a Ph.D. student focusing on comparative politics, having entered the program in Fall 2018. His research interests include authoritarianism, protest and social movements, regime change, political development, and contemporary Chinese politics. He received his Master's degree (International Studies) from Seoul National University in 2018 and Bachelor's degree (Business Administration) from Shenzhen University in 2014. His master's thesis examines the political impact of the internet and social media in China. It responds mainly to two scholarly debates: One is over the relation between the internet and democratization; the other is over the prospects for regime change in China. Elvis's thesis investigates the potentials and limitations of the internet to drive institutional changes by using the framework of the political process theory, which emphasizes three aspects of contentious politics: insurgent consciousness, organizational strength, and political opportunities.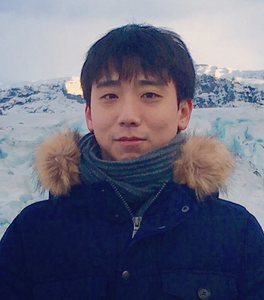 Jaewook Lee
E-mail: jwklee@bu.edu
Curriculum Vitae
Jaewook Lee entered the program in Fall 2016. He received B.A. and M.A. degree in Political Science from Seoul National University. His research interest lies in comparative political economy, social policies, and business/labor politics in advanced capitalist economies. Jaewook wrote his master's thesis on the rapid rise and breakdown of social pacts in South Korea in the late 1990s. He also published an article comparing the politics of unemployment benefit reforms in Belgium and Denmark during the 1990s. For the dissertation project, Jaewook explores how the socioeconomic anxieties produced by labor migration and automation shape political preferences in Western European countries in the last two decades. Drawing on observational quantitative/qualitative data and an original survey experiment, the project investigates how egocentric and sociotropic rationales define policy preferences toward regulating the usage of migrant workers and labor-saving technology.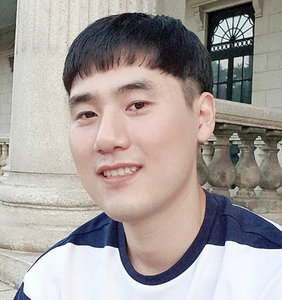 Yaechan Lee
E-mail: yclchan@bu.edu
Curriculum Vitae
Yaechan Lee received his B.A. in economics from Waseda University, Japan in 2017. He also received a Master's degree in international relations from Peking University, China in 2019, and joined the Ph.D. program in the fall of the same year. Prior to coming to Boston, he worked at the Academy of Korean Studies as an assistant editor for Korea Journal. His works have appeared in East Asia: An International Quarterly, Korea Journal of International Studies, along with several op-eds in policy magazines such as The Diplomat. He aims to conduct further research on the economic statecraft and regional integration focused on the East Asian region.  
Leo Mohammad Moradi
Email: moradi@bu.edu
Curriculum Vitae
Leo joined the Ph.D. program in Political Philosophy in Fall 2019. Before coming to Boston, he studied philosophy and politics in Iran, the Netherlands, and Hungary. He also obtained an Advanced Certificate in the History of Political Thought at CEU in Budapest and awarded the Salvatori Center Fellowship on the thought of Leo Strauss at Claremont McKenna College in California.
In Boston, Leo plans to continue his research and teaching interests in the theoretical foundations of republicanism, liberalism, and American political thought. He is interested in how those foundations have been articulated and defended, and what they say to us today. Such a venture, he has learned, would not be possible without a persistent study of the great minds, ancient and modern, whose wisdom continues to be relevant. In his spare time, Leo likes to cook, drink, and listen to classical music.
Erik Olsson
Email: eolsson@bu.edu
Curriculum Vitae
Erik Olsson joined the program in Fall 2015. He previously completed two Bachelor's degrees from Uppsala University, Sweden: one in Political Science and one in Economics. He received his M.S. in Political Science, also from Uppsala University, in 2015, with a thesis studying EU policy on Roma integration. His main focus is on international relations, international political economy, and comparative politics, and he is especially interested in power relations, global governance, and transnational relations.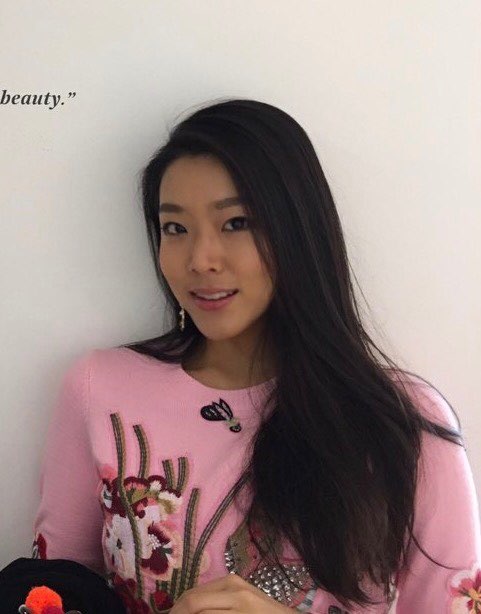 Songhyun (Song) Park
E-mail: songp@bu.edu
Song earned her B.A. in  International Studies and Russian Language & Cultures at Emory University in May 2015. After working for a start-up company in education and the UNHCR (United Nations High Commissioner for Refugees), she entered the Ph.D. program in Fall 2017. She is currently interested in studying Eastern European politics and international security.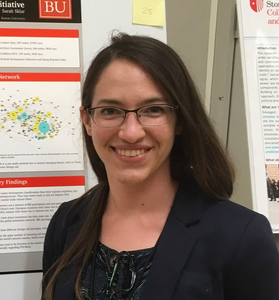 Sarah Sklar
E-mail: sklars@bu.edu
Curriculum Vitae
Sarah is a Ph.D. student in the Department of Political Science and is also a pre-doctoral fellow at the Pardee School's Global Development Policy Center. She studies global development and international political economy, with a particular focus on politics and economics in China. She also uses network analysis to examine global financial flows and China's role in the international political economy. She received her Bachelor's degree in Development Studies from Brown University and also studied at Minzu University in Beijing.
Erin Tatz
E-mail: etatz@bu.edu
Curriculum Vitae
Erin received her B.A. in Critical Theory and Social Justice from Occidental College in 2016 with an emphasis in Critical Race Studies and Queer Theory. Her undergraduate thesis focused on the socio-economic and political conditions that laid the foundation for the proliferation of the pederast in American media in the late 20th century. Her paper analyzed the implications this figure had upon heteronormative sexual dynamics within the nuclear family. Erin then served as a fellow for the American India Foundation (AIF) William J. Clinton Fellowship for Service in India from 2016-17. There she worked for a Bangalore-based nonprofit organization. She remained in India for the following two years, working in the public health sector and focusing her efforts on improving maternal and child health in urban India. Her research interests are in political theory, specifically in exploring political subjectivity and its manifestations in cultural media. Erin joins the Ph.D. program in the fall of 2019.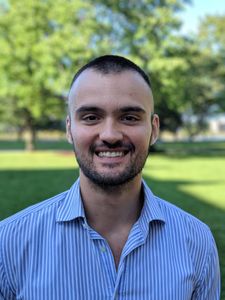 Metehan Tekinirk
Email: tekinirk@bu.edu
Curriculum Vitae
Metehan joined the program in 2015 and currently is a Senior Teaching Fellow and PhD candidate. He previously completed Bachelor's degrees in Economics and International Relations at Koç University in Istanbul. Metehan's main research interests lie in the fields of Comparative Politics and International Relations, and his research specifically focuses on democracy, nationalism and populism, culture, party politics, public policy, political economy, and hegemony. His dissertation, New Nationalism, New Turkey, focuses on the striking transformations in the Turkish democracy, political culture and identity in the 21st century, and investigates the role of populism in Turkey's episodes of and experiences with democratization and de-democratization, and the nationalism-populism relationship in Turkey. Metehan has served as an instructor teaching Democratic Erosion, Public Policy and International Relations, as well as a teaching fellow in courses on nationalism and political sociology, and climate politics.
Chas Walker
Email: cbwalker@bu.edu
Curriculum Vitae
Chas earned a BA in African-American Studies at Brown University in 2000. Over the next two decades he worked as a community and union organizer in Rhode Island, primarily with SEIU District 1199NE, where he was a member of the union's elected leadership. During his tenure at the union, he helped organize thousands of low-wage health care and child care workers, developed and coached union members to successfully run for political office, and coordinated grassroots legislative campaigns to end mandatory overtime in hospitals and extend collective bargaining rights to home-based child and health care workers. He is entering the Ph.D. program in the fall of 2020, where he intends to research questions related to racial and economic inequality, unions and social movements, and popular levers of democracy in the United States, informed by his broader interest in political thought.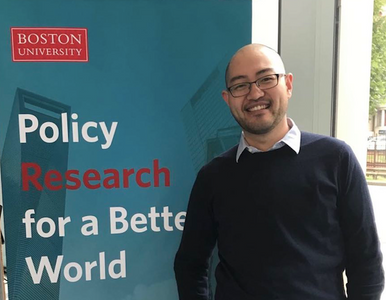 Kehan Wang
Email: khwang12@bu.edu
Website: http://www.kehan-wang.com/
Kehan entered the PhD program in the fall of 2016. He received his B.A. in English (2011) and Master of Laws in Diplomacy (2013) from China University of Political Science and Law, and M.A. in International Relations from New York University in 2015. His major field of study is Comparative Politics, with a regional focus on Latin America.
For his dissertation research, he explores the mobilization of protests against mining in the Peruvian Andes. His interests of study also include International Relations, International Political Economy and Public Policy. He is a research fellow in the Global Development Policy Center at BU, and participates in various projects on China-Latin America economic relations and Chinese development finance in the world. He has also served as Teaching Fellow for Introduction to International Relations and Introduction to Public Policy for several semesters.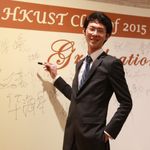 Yicheng Wang
Email: ycw@bu.edu
Curriculum Vitae
Clyde Yicheng Wang joined the program at Boston University in fall 2017. Before that, he obtained a master's degree in China Studies from the London School of Economics and Political Science (LSE), where he graduated with Distinction and received the Fei Xiaotong Prize for the Best "China in Comparative Perspective" Dissertation. Clyde also holds a bachelor's degree in biochemistry (first class honor, minor in social sciences) from the Hong Kong University of Science and Technology (HKUST). Clyde is primarily interested in comparative politics, with a special focus on the propaganda system in China. His current project concerns how the propaganda work in China uses and appropriates popular culture to govern public opinion, especially in the cyberspace. His research also touches upon the mobilization of nationalism, state-society relations, and the source of state power and legitimacy. Clyde has recently published a peer-reviewed article in the Journal of Current Chinese Affairs, adding to multiple pieces in media outlets.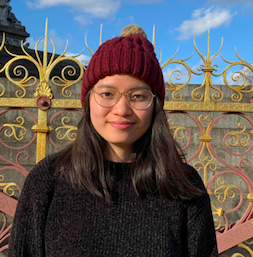 Si Wu
E-mail:  siwu1@bu.edu
Curriculum Vitae
Website
Si is a Ph.D. student in political science, and a Graduate Student Fellow at the Hariri Institute for Computing at Boston University. Her research interests include American politics, race and class, media, and quantitative methodology. She received her Bachelor's degree in Physics from Imperial College London, U.K., and a Master's degree in Journalism from Northeastern University. As part of her program at Northeastern, she interned at the Harvard Data Science Initiative and worked with professors at Tufts University and MIT to conduct data science research on gerrymandering. Her research experience consolidated into a paper in the SIAM Journal on Scientific Computing, called "Geometry of Graph Partitions via Optimal Transport". She also worked with faculty members at Northeastern to publish an article on Twitter sentiment analysis. For her dissertation, Si is interested in exploring problems in democratic societies – specifically issues regarding race, immigration, or other marginalized communities in the U.S. – from a data-oriented perspective. Si hopes the findings of her research can have an impact on actual policies.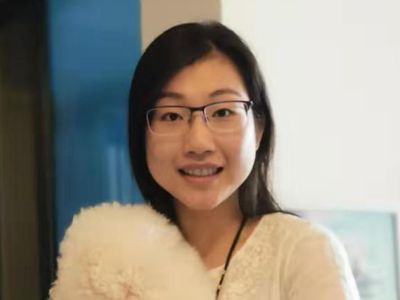 Zeying Wu
E-mail: zeyingwu@bu.edu
Curriculum Vitae
Zeying Wu joined the PhD program in Political Science at BU in 2017. Before joining BU, she received her education in mainland China, Hong Kong and Japan. She has worked at the United Nations Economic and Social Commission for Asia and the Pacific (UN-ESCAP) in Bangkok, the Genron NPO in Tokyo and the Wen Wei Po newspaper in Hong Kong. Her current research focuses on the historical development of nationalism and political economy in China and Japan. She has published an article in Japan Studies Review and co-authored a chapter in The New Handbook of Political Sociology (Cambridge University Press, 2020). Her book review on Maarten Van Ginderachter's, The Everyday Nationalism of Workers: A Social History of Modern Belgium is forthcoming in Political Science Quarterly and her co-edited volume The Research Handbook on Nationalism is to be published by Edward Elgar of Oxford by September, 2020.