Neta C. Crawford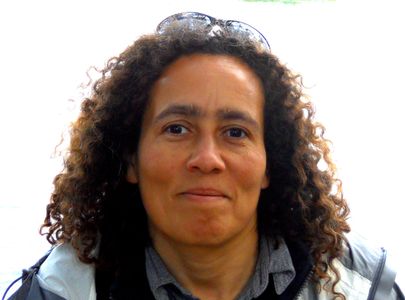 Professor; Department Chair
Office: PLS 313C
Phone: 617.353.4040
Personal E-mail: crawfor@bu.edu
For all department business and issues, please email politicschair@bu.edu.
Education: M.A., Ph.D., MIT; B.A., Brown University
Areas of Specialization: International Relations Theory and Security; US Foreign Policy; Economic Sanctions; Humanitarian Intervention; Ethics; and International Organization; South African Foreign and Military Policy; Political Psychology; Critical Theory; Qualitative Research Methods
Neta C. Crawford is a professor of Political Science and currently chairs the department of political science. Her teaching focuses on international relations theory, international ethics, and normative change.  Crawford received the Distinguished Scholar award from the International Ethics section of the International Studies Association in 2018.
Her research interests include international relations theory, normative theory, foreign policy decision making, sanctions, peace movements, discourse ethics, post-conflict peacebuilding, research design, utopian science fiction, and emotion. Crawford is also interested in methods for understanding the costs and consequences of war and is co-director of the Eisenhower Study Group "Costs of War" study (www.costsofwar.org) based at Brown University.
Dr. Crawford is the author of Accountability for Killing: Moral Responsibility for Collateral Damage in America's Post-9/11 Wars (Oxford University Press, 2013) about  and Argument and Change in World Politics: Ethics, Decolonization, Humanitarian Intervention (Cambridge University Press, 2002),  which was a co-winner of the 2003 American Political Science Association Jervis and Schroeder Award for best book in International History and Politics. She is co-editor of How Sanctions Work: Lessons from South Africa (St. Martin's, 1999).  She co-edited and wrote the introduction, with Matthew Evangelista, of Randall Forsberg, Toward a Theory of Peace: The Role of Moral Beliefs (Ithaca: Cornell University Press, 2018).
Crawford's articles have been published in books and scholarly journals including the Journal of Political Philosophy; Midwest Studies in Philosophy; International Organization; Security Studies; Perspectives on Politics; International Security; Ethics & International Affairs; Press/Politics; Africa Today; Naval War College Review; Orbis; and, Qualitative Methods.
Professor Crawford is currently a member of several advisory and editorial boards. These include membership on the board of the Costs of War Project  and on the Board of the  Council for a Livable World. Crawford has also previously served on the boards of several professional organizations including the Academic Council of the United Nations System (ACUNS) and the Governing Council of the American Political Science Association. When she was at Brown University she served on the Slavery and Justice Committee, which examined Brown University's relationship to slavery and the slave trade.  Crawford also served, for three years, on the   nominating committee of the International Studies Association and served as its chair during the final year of her term. She has also served on the Ethics Committee of the American Political Science Association.
Crawford was also a member of the editorial board of the American Political Science Review for six years.  She is currently on the editorial board of  several journals including, Journal of Political Philosophy; International Relations and Global Perspectives.  She is a co-editor of the book series in International Theory at Bristol University Press.    
Crawford has appeared on radio and TV and written op-eds on U.S. foreign policy and international relations for newspapers including the Boston Globe; Newsday (Long Island), The Christian Science Monitor, the Washington Post, and the Los Angeles Times.
Crawford has a Ph.D in political science from MIT and a bachelor of arts from Brown University. At Brown, her independent concentration was "The War System and Alternatives to Militarism." Her senior thesis was on the genesis and effects of military rule in Ghana from 1960-1984. Prior to joining the faculty at BU, Crawford was on the faculty at Brown University and the University of Massachusetts, Amherst.
Additional Information:
Curriculum Vitae
Recent Work:
The Militarization of American Democracy
How Nonviolent Activists Helped Oppose the Coup
How Democrats Planned for Doomsday
Climate Change and the Cost of War via Costs of War
The Defense Department is Worried about Climate Change and Also a Huge Carbon Emitter, originally published in The Conversation and later reprinted in some newspapers and in military oriented media, namely Defense One.
Professor Crawford was interviewed for a few major media outlets including Reuters, USA Today, and climate media like the Grist on her research about military greenhouse gas emissions.