The Lab Hack gentle centrifuge
Meet the new qPCR plate spinner:
This is a commonly used lab hack where a salad spinner is repurposed into a gentle centrifuge for plates prior to qPCR.
To use: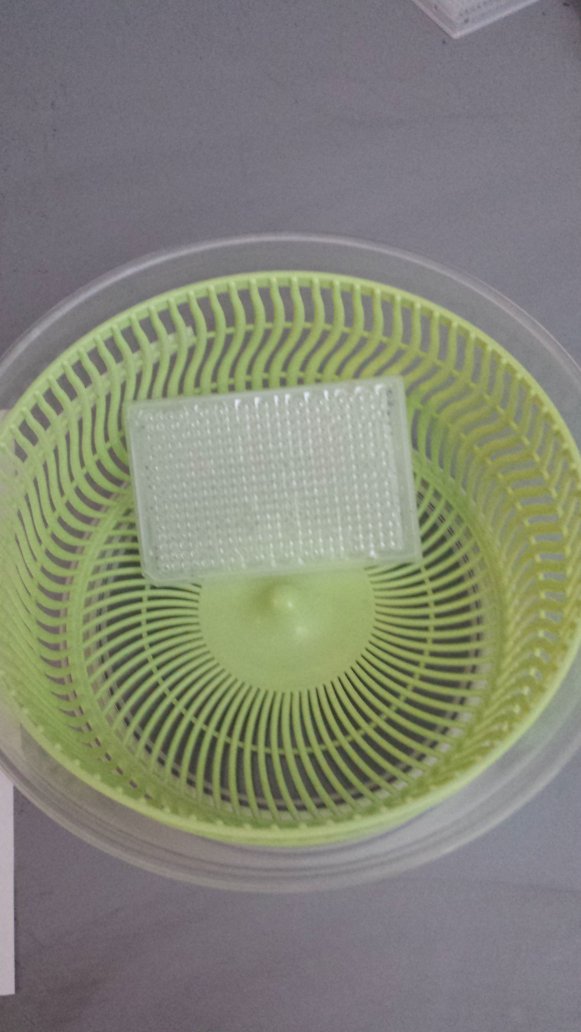 Place your plate flat on the bottom of the green basket to one side of the dimple(1)
Place the lid on
Pull the cord all the way out with a steady motion
Repeat about 4 more times
Do not brake, let the drum stop spinning on its own.
Open the top carefully
If you have trouble or questions: blute@ bu.edu
Or
IF YOU would prefer to use a conventional centrifuge, there is one in LSEB 344 on the left most lane of benches.  It has the plate holders.  You will need to bring a blank for balancing as there is not one there yet.
Thanks,
Todd