Chair Sally Sedgwick to Have Monograph Translated into Chinese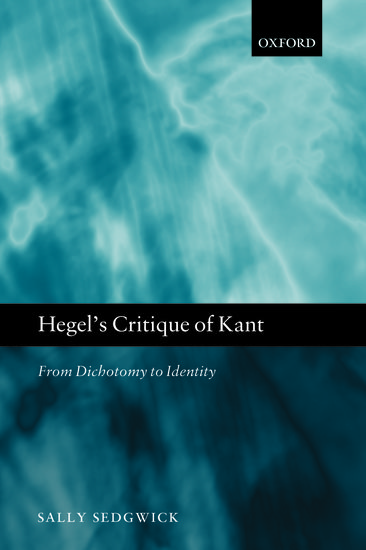 The Department would like to wish warm congratulations to Professor and Department Chair Sally Sedgwick in announcing the translation of her book, Hegel's Critique of Kant: From Dichotomy to Identity, into Chinese.
The book, which was published by Oxford University Press in 2014, and is available for purchase.
Click here for more info on the book and for the link to order a copy.
The book's description:
"Sally Sedgwick presents a fresh account of Hegel's critique of Kant's theoretical philosophy. She argues that Hegel offers a compelling critique of and alternative to the conception of cognition that Kant defended in his "Critical" period. The book examines key features of what Kant identifies as the "discursive" character of our mode of cognition, and considers Hegel's reasons for arguing that these features condemn Kant's theoretical philosophy to skepticism as well as dualism. Sedgwick goes on to present in a sympathetic light Hegel's claim to derive from certain Kantian doctrines clues to a superior form of idealism, a form of idealism that better captures the nature of our cognitive powers and their relation to objects."
Congratulations, Professor!