Chair Sally Sedgwick Announces Publication of New Book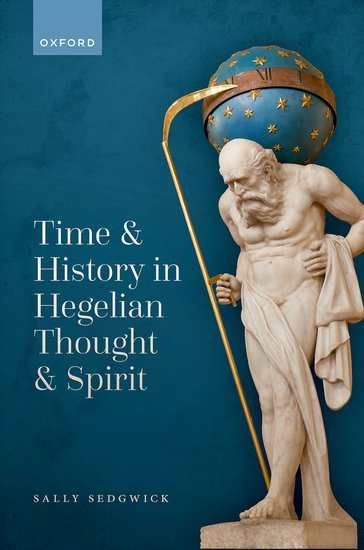 The Department would like to wish warm congratulations to Professor and Department Chair Sally Sedgwick in announcing the publication of her new book, Time and History in Hegelian Thought and Spirit.
The book will be published by Oxford University Press on May 30 2023, and is available for pre-order now.
Click here for more info on the book and for the link to pre-order.
The book's description:
"Time and History in Hegelian Thought and Spirit examines a conspicuous feature of Hegel's major works: that they are progressive narratives. They advance from less to more perfect, abstract to concrete, indeterminate or empty to determinate. This is true, argues the author, of his lectures on aesthetics and on the history of philosophy, and it is also true of his most abstract work, the Science of Logic.
In answer to the question of why is it so important for Hegel to structure his various philosophical works as developmental narratives, this book defends the thesis that Hegel's motivation is in part metaphysical, intending his developmental accounts to reveal something significant about who we are as thinking, willing natures. He undertakes his study of past in order to demonstrate that there have been advances in the nature of human thought or reason itself and in our resulting freedom and his concern with our reason's development conveys his interest in how human reason is anchored in and shaped by its past. Ultimately, this book specifies the extent to which we can accurately attribute to Hegel the view that human reason and the freedom it affords us are indebted for their nature to this temporal order of nature and history."
Congratulations, Professor!