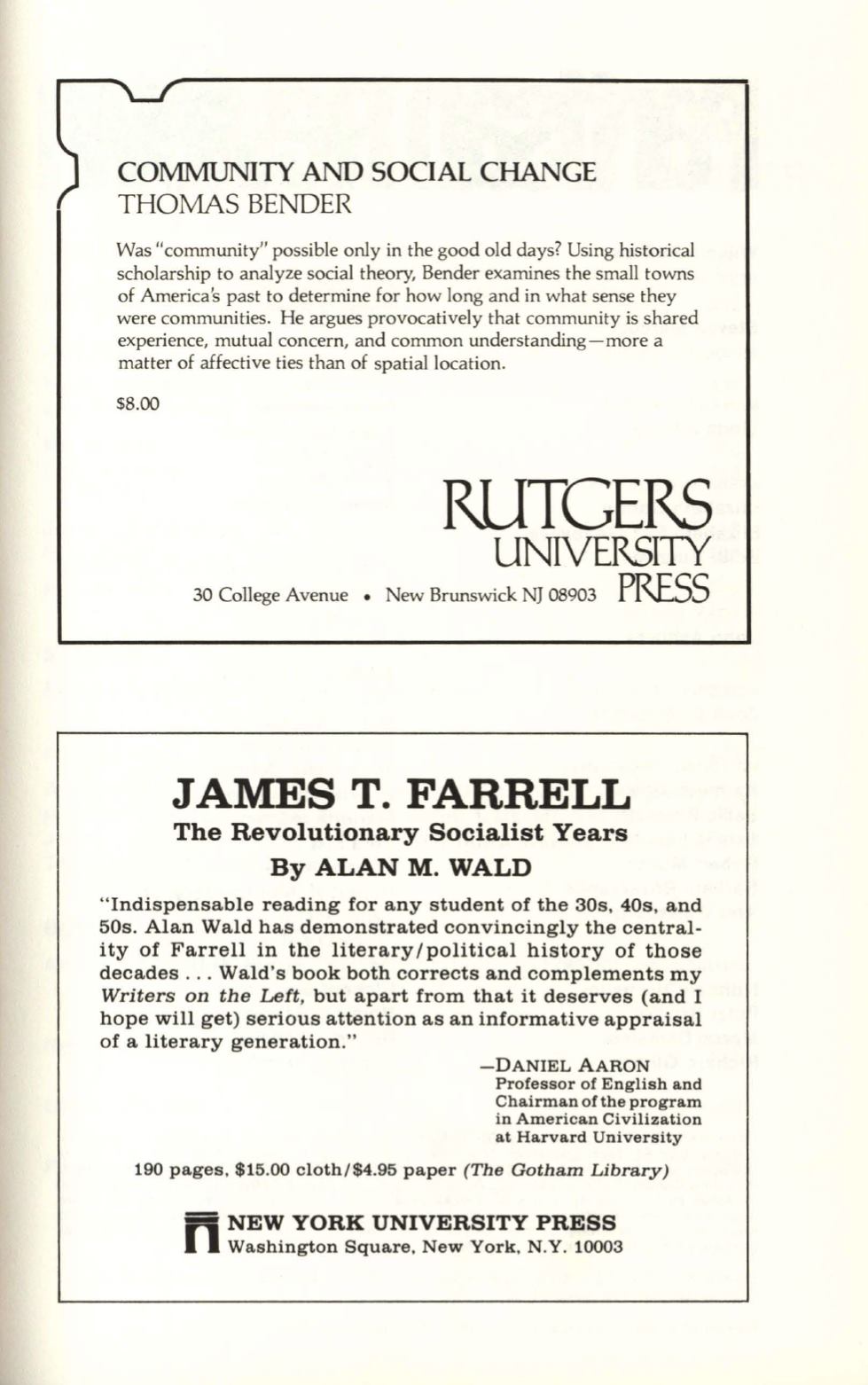 COMMUNITY AND SOCIAL CHANGE
Was "community" possible only in the good old days? Using historical
scholarship to analyze social theory, Bender examines the small towns
of America's past to determine for how long and in what sense they
were communities. He argues provocatively that community is shared
experience, mutual concern, and common understanding-more a
matter of affective ties than of spatial location.
30 College Avenue • New Brunswick
JAMES T. FARRELL
The Revolutionary Socialist Years
By ALAN M. WALD
" Indispensable reading for any student of the 30s, 40s, and
50s. Alan Wald has demonstrated convincingly the central–
i ty of Farrell in the Iiterary / poIitical history of those
decades ... Wald's book both corrects and complements my
but apart from that it deserves (and I
hope will get) serious attention as an informative appraisal
of a literary generation."
190 pages, $15.00 cloth/$4.95 paper
NEW YORK UNIVERSITY PRESS
Washington Square, New York, N.Y. 10003