Parent & Family Orientation Summer 2023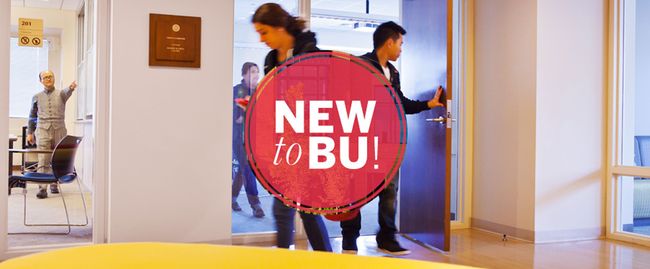 Dear BU Parents & Families,
Congratulations to your student and welcome to the Boston University community! Parent & Family Programs knows just how important being well-informed is for a successful transition to college—not only for your student but also for you and your family—which is why we offer Parent & Family Orientation throughout the summer. These sessions will be held in-person and offered on the following dates:
Session 1: Wednesday, June 7, 10 am – 6:30 pm ET
Session 2: Wednesday, June 14, 10 am – 6:30 pm ET
Session 3: Wednesday, June 21, 10 am – 6:30 pm ET
Session 4: Wednesday, June 28, 10 am – 6:30 pm ET
Orientation for Parents of

FYSOP Attendees

: Tuesday, August 29, 10 am – 6:30 pm ET
Session 5: Thursday, August 31, 10 am – 6:30 pm ET (International/West Coast US Priority)
There will also be a Student Orientation as well as Parent & Family Orientation offered in January 2024 if your student is starting their BU experience with the spring semester. College of General Studies students may participate in either a summer or a spring Orientation session. 
We want to help you ease into this new stage of parenting and we want you to be well-versed in all facets of the BU experience. These sessions will provide you with opportunities to learn about all the resources available to your student, understanding the support networks on campus and how they all work together to guide your student. These programs will include:
Living at BU Panel
Health & Wellness Panel
Coffee Break
Finding Your Way Panel
Luncheon
Student Success & Academic Advising Panel
Student Services Panel
Community Safety Panel
Cocktail Reception (optional)
Perhaps, one of the most important take-aways from Parent & Family Orientation is that Boston University is a large institution that is comprised of small, close-knit communities, held together by an amazing group of support systems, individuals, who are dedicated to your student.
Please register today at the Parent & Family Programs website. Each session is $155, per person and includes the coffee break, luncheon, and reception. When registering, please be sure that you are signing up for the session that coincides with your student's Orientation. More details about the sessions are provided on our registration page.
We also invite you to reserve affordable accommodations at Student Village 2, 33 Harry Agganis Way—an air conditioned, modern, high-rise, residence hall. Individuals and couples can reserve private bedrooms within a shared suite. Families of 3-5 can reserve their own suite. Rooms will be available during Orientation Sessions 1-4, on Tuesday nights through Friday mornings. Students participating in Student Orientation are required to stay in their assigned room in Rich Hall. This is a requirement of the Student Orientation experience. Advance registration is required for overnight accommodations.
In the interim, please be sure to visit the Parent & Family Programs website for additional information, particularly our Communication Guide, Visitor's Guide, FAQs, as well as Parent & Family Resources. If you have questions, please contact Parent & Family Programs at parents@bu.edu or call 617-358-1187.
We look forward to welcoming you to the BU family!
See you soon,
Jason Campbell-Foster, EdD, Interim Associate Provost and Dean of Students
Christy Loring, Director, Parent & Family Programs