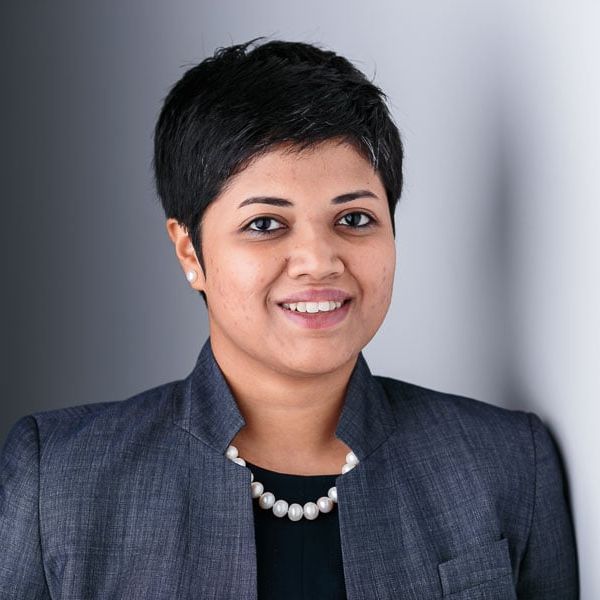 Jayita Sarkar
Assistant Professor of International Relations
Jayita Sarkar is Assistant Professor at Boston University's Frederick S. Pardee School of Global Studies, where she is also the founding director of the Global Decolonization Initiative. She teaches diplomatic and political history at graduate and undergraduate levels, and is a senior fellow at the International History Institute.
Sarkar's first book, Ploughshares & Swords: India's Nuclear Program in the Global Cold War, is forthcoming with Cornell University Press in 2022. It examines the first forty years of India's nuclear program through the prisms of geopolitics and technopolitics.
Her prize-winning research has been published in the Journal of Cold War Studies, Cold War History, International History Review, Journal of Global Security Studies, Journal of Strategic Studies, Nonproliferation Review, and elsewhere.
Professor Sarkar's second book project entitled, Light Water Capitalism: The Rise and Fall of U.S. Global Power, is a reexamination of U.S. nonproliferation efforts through histories of capitalism, empire, and decolonization that foregrounds the role of economic actors and processes.
She is also developing a project on connected histories of partitions from the 1900s to the 1970s, which investigates the traveling itinerary of the idea of territorial divisions from the borderlands of Bengal-Burma and the Northwest Frontier Province to the League of Nations and the United Nations.
Born and raised in Calcutta, India, she obtained her doctorate in History from the Graduate Institute Geneva in Switzerland after obtaining a Masters in Sociology from the University of Paris IV-Sorbonne. She has held numerous prestigious fellowships such as the Albert Gallatin Fellowship in International Affairs at Yale, the Ernest May Fellowship in History & Policy, and the Stanton Nuclear Security Fellowship both at Harvard, and the Niehaus Fellowship in U.S. Foreign Policy and International Security at Dartmouth College.
Professor Sarkar's areas of research expertise are 20th century South Asia, history of U.S. foreign relations, politics of nuclear technologies, and connected partitions.
Since 2017-18, Professor Sarkar has served the co-convener of the BU Pardee School Research Seminar (open to faculty at BU and elsewhere).
You can read more on Professor Sarkar's research and teaching on her personal website and follow her on Twitter.
Courses and Co-curriculars Taught:
HUB CC 284: Global Decolonization Initiative Research Internships
IR315/HI335/PO358: International Nuclear Politics
IR377: United States in South Asia since 1940
IR522: Politics of Nuclear Weapons
IR539: History, Policy & Statecraft
IR350: History of International Relations since 1945 (alternate)
Specialization
Asia, International History, Science, Innovation, and Technology, Security and Conflict, U.S. Foreign Policy