Augustus Richard Norton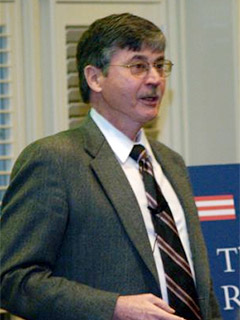 Title

Professor Emeritus of International Relations and Anthropology

Education

BA University of Miami
MA University of Miami
PhD University of Chicago

CV

Email

Phone

(617) 353-7808

Address

152 Bay State Road, #440 Boston, MA 02215
Augustus Richard Norton is a professor of both International Relations and Anthropology. He is also a Visiting Professor in Politics of the Middle East at the University of Oxford and a Fellow at the Oxford Centre for Islamic Studies.
His research experience in the Middle East spans nearly three decades, including residences in Bahrain, Egypt, Jordan, Kuwait and Lebanon. His current research interests include inter-sectarian relations in the Middle East, reformist Muslim thought, and strategies of political reform and opposition in authoritarian states. In the 1990s he headed a widely-cited three-year project funded by the Ford Foundation that examined state-society relations in the Middle East and the question of civil society in the region. It is indicative of his interests that many of his courses are often cross-listed with the departments of Anthropology and Political Science.
He has held academic appointments at New York University and the United States Military Academy. In 2006 he was an adviser to the Iraq Study Group (Baker-Hamilton Commission).  He is a member of the Boston Study Group on Middle East Peace.  In 2010, the Foreign Policy Association published the Study Group's Israel and Palestine "Two States for Two Peoples: If Not Now, When?"
Norton's books include Hezbollah: A Short History, the two volume collection Civil Society in the Middle East, Amal and the Shi'a: Struggle for the Soul of Lebanon , The International Relations of the PLO (senior editor), Political Tides in the Arab World (co-author), UN Peacekeepers (co-author), and Security in the Middle East: New Perspectives (in Arabic). His recent articles have appeared in Current History, Foreign Policy, International Spectator, Journal of Palestine Studies, Middle East Journal, The Nation, and in leading newspapers. He is a member of the Council on Foreign Relations, the Middle East Studies Association, the American Anthropological Association, and the American Political Science Association. He is a co-founder of the Boston Forum on the Middle East and the Conference Group on the Middle East.
Specialization:
Comparative Politics, U.S. Foreign Policy in the Middle East, Middle Eastern Studies, Political Anthropology