Heine Explores Rise of Far-Right Candidate in Argentina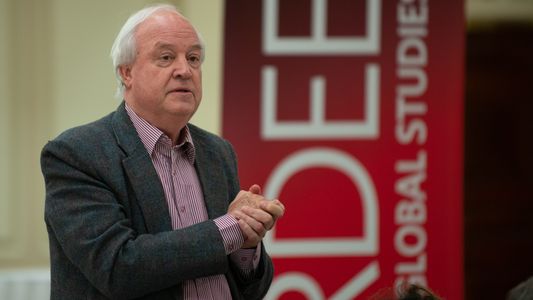 On September 26, 2023, Amb. Jorge Heine, Research Professor at Boston University's Frederick S. Pardee School of Global Studies and Interim Director of the Frederick S. Pardee Center for the Study of the Longer-Range Future, analyzed the surge in popularity of far-right libertarian presidential candidate Javier Milei in a Q&A featured in Latin America Advisor, a daily publication of the Inter-American Dialogue, a Washington think tank.
During the discussion, Professor Heine provided valuable insights into the political landscape of Argentina in the lead-up to its presidential election. Milei's policy proposals, which include plans to dollarize Argentina's economy, withdraw from the Mercosur trade bloc, and ease gun control laws, have gained substantial support and attention. Heine discussed these policy proposals and their potential impact on the country. Professor Heine also explored the factors driving such support for Milei and his policies, including economic challenges and frustration with traditional political parties.
"What drives support for Javier Milei is the extraordinary deterioration of Argentina's economic situation, which makes many Argentines struggle to get to the end of the month." Heine advised.

If you are interested in gaining further insight into Professor Heine's perspective on why a far-right libertarian candidate is experiencing a surge in Argentina's polls, please read the complete article featured in the Latin American Advisor.
Ambassador Jorge Heine is a Research Professor at the Pardee School of Global Studies at Boston University. He has served as ambassador of Chile to China (2014-2017), to India (2003-2007), and to South Africa (1994-1999), and as a Cabinet Minister in the Chilean Government. Read more about Ambassador Heine on his Pardee School faculty profile.