Heine Offers Insights on President Boric's China Visit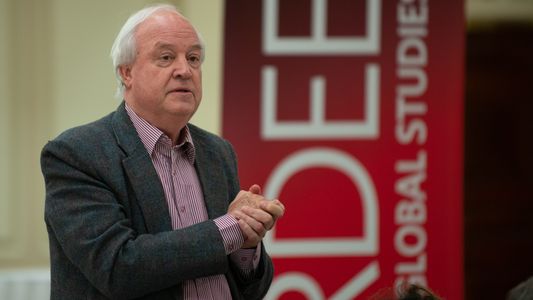 On September 23, 2023, Amb. Jorge Heine, Research Professor at Boston University's Frederick S. Pardee School of Global Studies and Interim Director of the Frederick S. Pardee Center for the Study of the Longer-Range Future, provided valuable perspectives during an interview with Chilean radio station Radio Cooperativa. The discussion revolved around Chilean President Gabriel Boric's impending visit to China and the potential agenda for the trip.
Heine stressed the need to broaden President Boric's dialogue during the visit, advising against singularly focusing on human rights issues. He suggested that Boric explore other critical topics, such as the revival of the submarine fiber optic cable project connecting Valparaíso and Shanghai.
Additionally, Heine proposed shifting the human rights conversation towards the implications of artificial intelligence. He argued that the 21st century introduces novel challenges, particularly concerning how artificial intelligence impacts human rights in contemporary life.
Read the full article on Radio Cooperativa.
Ambassador Jorge Heine is a Research Professor at the Pardee School of Global Studies at Boston University. He has served as ambassador of Chile to China (2014-2017), to India (2003-2007), and to South Africa (1994-1999), and as a Cabinet Minister in the Chilean Government. Read more about Ambassador Heine on his Pardee School faculty profile.