Heine Shines Light on Haiti's Crisis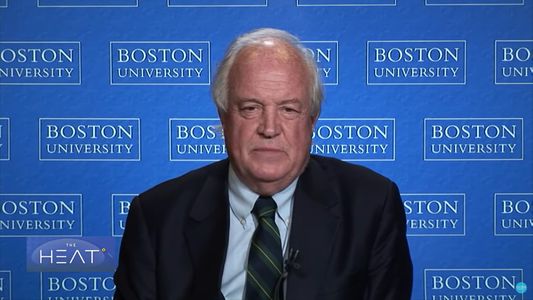 On September 9, 2023, Amb. Jorge Heine, Research Professor at Boston University's Frederick S. Pardee School of Global Studies and Interim Director of the Frederick S. Pardee Center for the Study of the Longer-Range Future, was cited extensively in Polish daily newspaper Rzeczpospolita. He shed light on the critical situation in Haiti, where non-governmental humanitarian organizations face significant challenges due to the control exerted by armed gangs over ports, roads, and cities, hindering much-needed assistance to the Haitian population.
Amb. Jorge Heine, former Chilean diplomat and author of "Fixing Haiti," highlighted the lack of meaningful international response to the Haitian Prime Minister's plea for armed intervention in October 2022 when armed groups blocked the capital's largest fuel terminal. He underlined this indifference, which extended to countries in the Americas, international organizations like the Organization of American States and the Community of Latin American and Caribbean States, and the United States.
Additionally, Professor Jorge Heine presented grim statistics on rising violence in Haiti. He revealed a 125% increase in gang-related murders from January to June of the current year compared to 2022. In the same period, there were over 1,000 kidnappings, and gangs frequently employed rape as a terrifying intimidation tactic.
Amid Haiti's dire circumstances, Ambassador Jorge Heine's voice resonates as a critical advocate for international attention and action to alleviate the suffering and restore stability in the country.   The full article can be found on Polish nationwide daily economic and legal newspaper, Rzeczpospolita, published by Gremi Media.
Ambassador Jorge Heine is a Research Professor at the Pardee School of Global Studies at Boston University. He has served as ambassador of Chile to China (2014-2017), to India (2003-2007), and to South Africa (1994-1999), and as a Cabinet Minister in the Chilean Government. Read more about Ambassador Heine on his Pardee School faculty profile.