Heine Reflects on the 50th Anniversary of Chile's 1973 Military Coup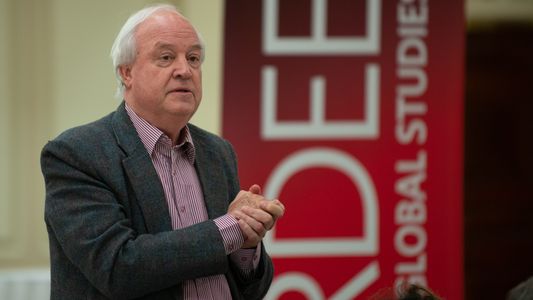 On September 11, 2023, Amb. Jorge Heine, Research Professor at Boston University's Frederick S. Pardee School of Global Studies and Interim Director of the Frederick S. Pardee Center for the Study of the Longer-Range Future was interviewed on The Heat, CGTN America's flagship talk show, on the fiftieth anniversary of Chile's 1973 military coup.
As a former Chilean ambassador to China, Heine discussed various aspects of Chile's history, including the 1973 military coup and its aftermath. He highlighted key achievements of Salvador Allende's government, such as nationalizing the copper industry, implementing land reform, and initiating diplomatic relations with China.
Watch the full news segment on CGTN:The Heat's YouTube channel.
Ambassador Jorge Heine is a Research Professor at the Pardee School of Global Studies at Boston University. He has served as ambassador of Chile to China (2014-2017), to India (2003-2007), and to South Africa (1994-1999), and as a Cabinet Minister in the Chilean Government. Read more about Ambassador Heine on his Pardee School faculty profile.