Najam in NYT on Political Chaos in Pakistan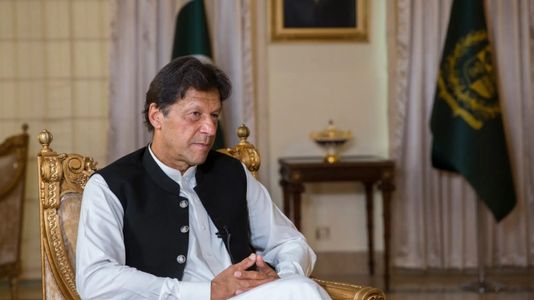 In an interview with The New York Times, Adil Najam, Dean Emeritus and Professor of International Relations and Earth and Environment at Boston University's Frederick S. Pardee School of Global Studies, discussed the ongoing and seemingly unending political chaos Pakistan and former Prime Minister Imran Khan's increasingly confrontational campaign for political change in the country.
The article, titled "Chaos Breaks Out as Imran Khan Makes Court Appearance," quotes Najam as suggesting that all the major political institutions in the country have now 'imploded' and this is becoming a classic case of political anarchy:
"If Pakistan still had a functional establishment like what we have always imagined, Imran Khan would either already be prime minister or firmly in jail and sidelined from politics," said Adil Najam, a professor at Boston University's Frederick S. Pardee School of Global Studies and an expert on Pakistani politics, referring to the military as the establishment, as it is popularly known in Pakistan. "The establishment has imploded — its assumed authority has gone away."
In an accompanying tweet, Najam wrote that "Trying to understand Pakistan politics is painful. I talk to @NYTimes trying to explain why the 'playbook' no longer works in Pakistan: every institution – including the 'Establishment' – has imploded; the playbook is in shreds, we are on verge of anarchy."
The full article, published on March 18, 2023, can be read on The New York Times' website.
Adil Najam is a global public policy expert who served as the Inaugural Dean of the Frederick S. Pardee School of Global Studies at Boston University and was the former Vice-Chancellor of the Lahore University of Management Sciences (LUMS). Currently, while on sabbatical, he is a Visiting Fellow at Oxford University. His research focuses on issues of global public policy, especially those related to global climate change, South Asia, Muslim countries, environment and development, and human development. Read more about Professor Najam on his Pardee School faculty profile.