Najam Delivers Oxford Lecture on Climate Change, Islam, and Muslim Societies
On March 1, 2023, Adil Najam, Dean Emeritus and Professor of International Relations and Earth and Environment at Boston University's Frederick S. Pardee School of Global Studies, delivered a seminar lecture in the Oxford Centre for Islamic Studies' flagship series on "Climate Change, Islam and Muslim Society."
Based on the new research Najam has been conducting at Oxford as the Mahatir Mohamad Visiting Fellow, the talk reviewed what the role of religion in general and Islam, in particular, would be in Muslim societies in the "Age of Adaptation" where climate impacts have become a reality.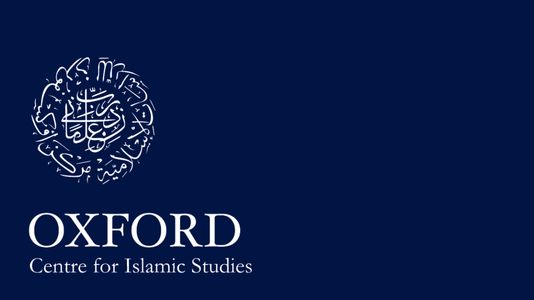 Najam calculates that of the roughly 2 billion Muslims in the world, at least 1 billion live in regions and countries that are highly and immediately vulnerable to the impacts of climate change. "For this 1 billion, dealing with floods, droughts, extreme heat, and ecosystem loss is no longer a future challenge; it is an immediate reality of their lives," he argued. Najam suggested that as climate become a series of disasters, people are increasingly having to find ways to deal with calamity and religion is amongst the first ropes that people hold to when bad things happen to them. This alone, he suggested, is why environmentalists should be thinking more deeply about the role of religion in dealing with climate change than they have been.
Najam's research also asks why environmentalists have been so shy of engaging with religion, even when they have eagerly engaged with other key actors, such as business. He proposed that the conversation was poisoned back in the 1960s by the ideas of a few authors and subsequent generations have ignored the topic when they should not have. Najam asked, "If climate change is the great values crisis of our times, then why should we not be engaging the very institutions that so many get their values from, particularly in the most vulnerable countries."
Najam then went on to outline some of the key principles and ideas that climate scholars have proposed as being key to responding to the climate crisis and mapped onto these ideas and a 'vocabulary' from Islamic principles, that could help create a positive and reinforcing narrative of care and responsibility for the planet, including climate change.
The Oxford Centre for Islamic Studies, founded in 1985, is an independent institution for the advanced study of Islam and the Muslim world. The Centre is dedicated to the study, from a multi-disciplinary perspective, of all aspects of Islamic culture and civilization and of contemporary Muslim societies. To learn more, visit the Centre's website. 
Adil Najam is a global public policy expert who served as the Inaugural Dean of the Frederick S. Pardee School of Global Studies at Boston University and was the former Vice-Chancellor of the Lahore University of Management Sciences (LUMS). His research focuses on issues of global public policy, especially those related to global climate change, South Asia, Muslim countries, environment and development, and human development. Read more about Professor Najam on his Pardee School faculty profile.