Najam Keynotes on Law, Justice, and Climate Change in Bhutan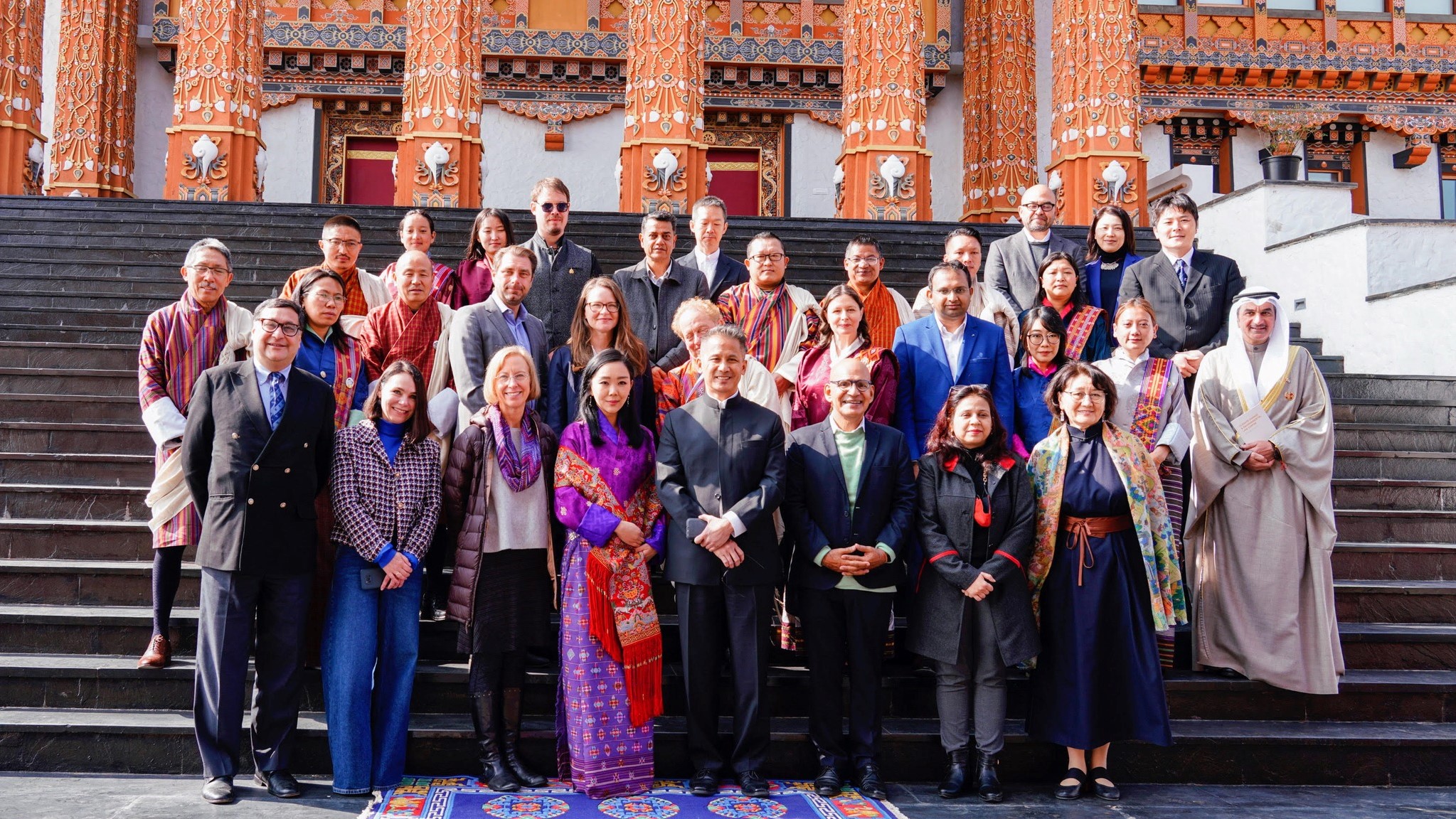 Adil Najam, Dean Emeritus and Professor of International Relations and Earth and Environment at Boston University's Frederick S. Pardee School of Global Studies, was invited by the JSW School of Law in Paro, Bhutan to present a keynote address at the inaugural "Paro Forum on Climate Justice for Happiness."
In his address on the opening day of the 3-day Paro Forum, which took place from February 22-24, 2023, Najam outlined the nature of the global climate change challenge, particularly for developing countries and especially in what he describes as the "Age of Adaptation." Najam then shared reflections on two of the defining themes of the conference, namely the role of law and philanthropy in addressing global climate change, particularly in national and local implications and impacts. Najam suggested that the focus on climate and law should not only be the traditional emphasis on international treaties and their structure but must also embrace the now real aspects of global climate justice. He also argued that while philanthropy is usually translated as an altruistic act of "love for humanity," in the case of climate change it can also be a very self-focused act of altruism because we are all part of that humanity that will benefit. The talk was followed by an interactive session of discussions with other participants and with the audience that consisted of international experts, national decision-makers, and JSW School of Law faculty and students.
Najam also participated in the launch of the new "Climate Change and Environmental Law Center" at the JSW School of Law, which is supported, amongst others, by The Asia Foundation, on whose Board of Trustees Najam serves. The conference and the climate law center were inaugurated by HRH Princess Sonam Dechan Wangchuck, who also serves as the President of the School of Law, and later had a bilateral meeting with Najam to discuss global academic trends and opportunities. He then outlined reflections on the two defining themes of the conference.
A recap of the full forum is also available on the JSW Law website.
Adil Najam is a global public policy expert who served as the Inaugural Dean of the Frederick S. Pardee School of Global Studies at Boston University and was the former Vice-Chancellor of the Lahore University of Management Sciences (LUMS). His research focuses on issues of global public policy, especially those related to global climate change, South Asia, Muslim countries, environment and development, and human development. Read more about Professor Najam on his Pardee School faculty profile.