Heine's New Book Released in India by Country's External Affairs Minister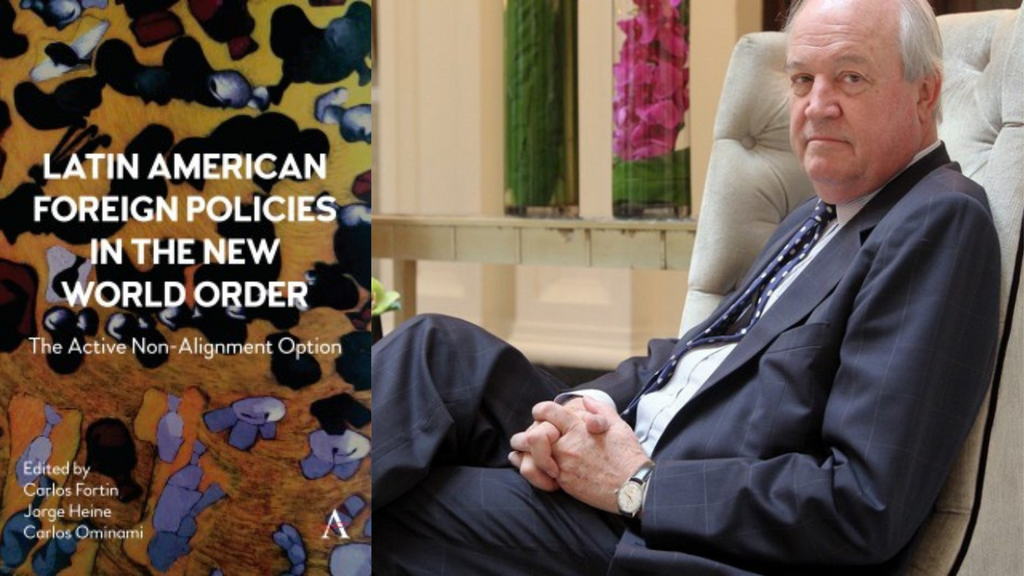 Latin American Foreign Policies in the New World Order: The Active Non-Alignment Option, a new book by Jorge Heine, Research Professor at Boston University's Frederick S. Pardee School of Global Studies and Interim Director of the Frederick S. Pardee Center for the Study of the Longer-Range Future, was released in India on February 22, 2023, by S. Jaishankar, India's External Affairs Minister.
The book release took place in New Delhi just before the minister gave the valedictory address at a conference hosted by the India International Centre entitled "Connected Histories, Shared Present: Cross-Cultural Experiences between Latin America, the Caribbean and India." At the same conference, Heine delivered a presentation titled "From the Nehruvian idea to Active Non-Alignment: India and Latin America in a Post-Western World."
Jaishankar's valedictory session can be viewed below. For more information on Heine's book, visit Anthem Press' website.
Ambassador Jorge Heine is a Research Professor at the Pardee School of Global Studies at Boston University. He has served as ambassador of Chile to China (2014-2017), to India (2003-2007), and to South Africa (1994-1999), and as a Cabinet Minister in the Chilean Government. Read more about Ambassador Heine on his Pardee School faculty profile.