Mondesire Presents Walter Rodney Lecture on South Sudan and East African Cultural Politics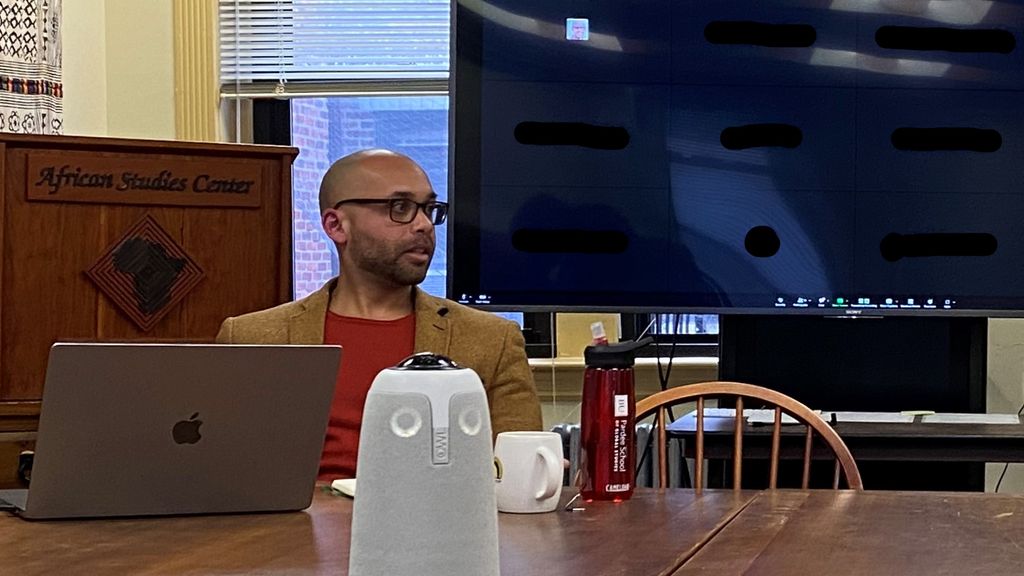 On February 13, 2023, the African Studies Center (ASC), an affiliated center of Boston University's Frederick S. Pardee School of Global Studies, hosted Professor Zachary Mondesire as a part of its Walter Rodney Seminar lecture series for Spring 2023. 
Ambassador Mark Storella, Pardee School Professor of the Practice of Diplomacy and ASC Director, gave opening remarks. In this lecture – "South Sudan and the Cultural Politics of East Africa" – Mondesire discussed the accession of South Sudan into the East African Community (EAC) and several issues that have cropped up amidst South Sudan's membership. He reflected on the challenges of a burgeoning state undertaking global citizenship and the process of broader regional cooperation within the EAC. Mondesire also paid careful attention to the detailed history of the region, from the scars of colonial legacy to the history and founding of the EAC itself.
A recording of the lecture can be viewed below.
For over 40 years, the Walter Rodney lecture series has brought more than five hundred guest speakers to ASC. The series aims to bring together a truly interdisciplinary array of speakers who present cutting-edge research in African studies that encompasses the arts, humanities, social sciences, as well as health and physical sciences. "The Rodneys" are held every Monday at 12:30 p.m., and the complete schedule of Spring 2023 Walter Rodney Seminar lectures can be found on the ACS website.
Zachary Mondesire is an assistant professor of International Relations at the Pardee School of Global Studies. His research focuses on the intersection of race, gender, and religion in Africa as well as the institutional legacy of Pan-Africanism. His regional interests span Africa and the Middle East where he has both lived and conducted extensive fieldwork – in Egypt, South Sudan, Sudan, Kenya, and Tanzania.