Eckstein Clears the Air on Misrepresentation of Her Book "Cuban Privilege"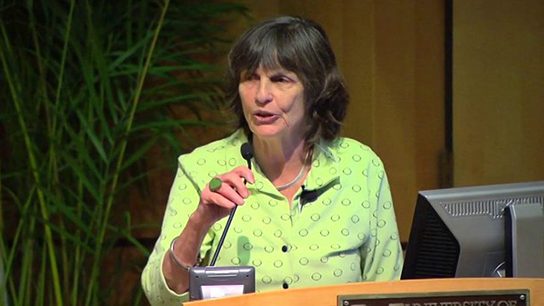 In a Miami Herald op-ed, Susan Eckstein, Professor of International Relations and Sociology at Boston University's Frederick S. Pardee School of Global Studies, discusses her book – Cuban Privilege: The Making of Immigrant Inequality in America – as well as the discourse and narrative surrounding it.  
Eckstein's op-ed, titled "My book on 'Cuban privilege' has been distorted. I'm setting the record straight," details her experience at a recent book talk she delivered at Florida International University's (FIU) Cuban Research Institute, the nature of the event, and how her book has been misrepresented. As she mentions, prior to the event, a Miami-Dade County commissioner accused her of "writing hate-filled, inflammatory, anti-Cuban rhetoric and of repeating the Castro regime's talking points." Eckstein has repeatedly denied these accusations and adamantly defends her book, which was based on six years of scholarly research and writing detailing Cuban and Haitian immigration policies that successive presidents – Republican and Democrats alike – have implemented.
The commissioner's comments loomed heavy over Eckstein's talk. The FIU event organizers insisted that Dr. Orlando Gutierrez-Boronat, spokesperson for the Cuban Democratic Directorate, speak at the event as well; as Eckstein recalls, he "used the opportunity to spend about 90% of his time not addressing the topic of my book," which details unique opportunities granted to Cubans, but not Haitians, who also fled horrific conditions and arrived at the same time as Cubans. Unfortunately, she described what transpired as "nasty, toxic, disrespectful, and premised on disinformation." Eckstein concludes by affirming that "although certain politicians misrepresented my book, I trust most Cuban Americans recognize the special opportunities they received. My book should not be used to manipulate the trauma some experienced to score political points."
The full article can be viewed on the Miami Herald's website.
Susan Eckstein, Professor of International Relations and Sociology at the Pardee School, focuses her research on Latin America and Latin American immigration. She has written extensively on Mexico, Cuba, and Bolivia, and, in recent years, on immigration and its impact across borders, as well as on U.S. immigration policy. She has written and edited books on the urban poor, the impacts of revolutions, social movements, and social rights. On Cuba, her books have focused on the impact of the Castro-led revolution, on Cuban immigrants, and on U.S. Cuban immigration policy. She is the recipient of many fellowships, including from the John Simon Guggenheim Memorial Foundation, as well as awards for her writings. Learn more about Professor Eckstein on her faculty profile.