Fewsmith and Ye Interviewed on Nancy Pelosi's Visit to Taiwan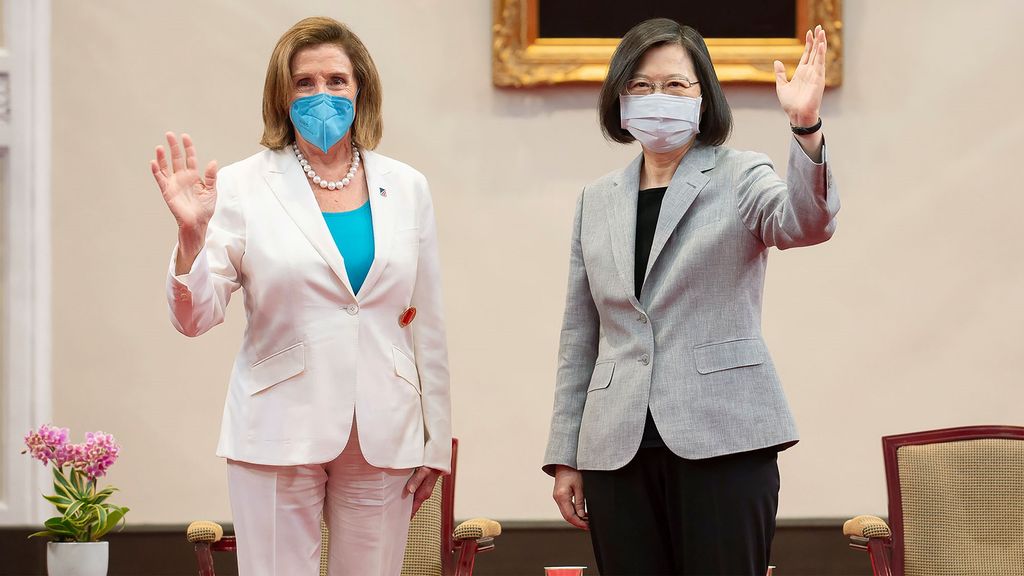 As part of a featured BU Today interview, Joseph Fewsmith, Professor of International Relations at Boston University's Frederick S. Pardee School of Global Studies, and Min Ye, Pardee School Associate Professor of International Relations, assess House Speaker Nancy Pelosi's controversial visit to Taiwan.
In the article, titled "Following Nancy Pelosi's Visit to Taiwan, What Happens Next," Fewsmith and Ye are posed a number of questions pertaining to the potential fallout from Pelosi's visit to Taiwan, which China still claims as a breakaway province. The two discussed the geopolitical consequences of Pelosi's visit, speculated on China's response to the visit, and how this situation could disrupt the global balance of powers. 
Both Fewsmith and Ye agree that Pelosi's visit has put the United States in a precarious position and strained an already complicated relationship with China. Ye argues Pelosi's actions "will set back US-China relations by decades, reversing an already fractured relationship to a conflictual one," while Fewsmith says "there is no question that Pelosi's trip will heighten tensions between China and the U.S…and her visit suggests US support for a change in our China policy. In discussing China's response, both speculate that Taiwan will pay the price for the visit in the short term, and the likelihood of a U.S.-China conflict increases in the long term.
The full article can be read on BU Today's website.
Joseph Fewsmith is a Professor of International Relations at the Pardee School of Global Studies at Boston University  He is the author or editor of eight books, including, most recently, Rethinking Chinese Politics (June 2021). He is an associate of the John King Fairbank Center for East Asian Studies at Harvard University and the Pardee Center for the Study of the Longer-Range Future at Boston University. Read more about Professor Fewsmith on his faculty profile.
Min Ye is the author of Diasporas and Foreign Direct Investment in China and India (Cambridge University Press, 2014), and The Making of Northeast Asia (with Kent Calder, Stanford University Press, 2010). Her most recent book, titled The Belt Road and Beyond: State-Mobilized Globalization in China: 1998–2018 (Cambridge University Press 2020), explores the motivations and strategies behind China's global economic expansion and considers the implications of the country's status as a global power on both China and the world. Read more about Professor Ye on her faculty profile.