Najam Discusses Significance of Ayman Al Zawahiri's Killing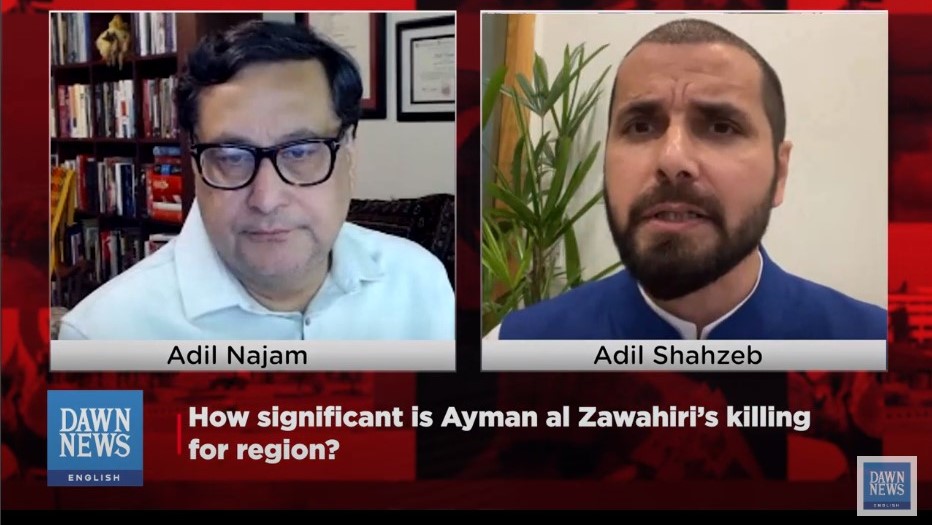 In an interview with DawnNews, Adil Najam, Dean Emeritus and Professor of International Relations and Earth and Environment at Boston University's Frederick S. Pardee School of Global Studies, discussed the killing of Al Qaeda leader Ayman Al Zawahiri and what the implications of this might be in the United States, Afghanistan, and the broader region.
Najam pointed out that even though the operational importance of Ayman Al Zawahiri had diminished, the symbolic importance of his death cannot be understated. It signifies a clear message that even if the U.S. has left Afghanistan, the "War on Terror" continues and is considered "unfinished business." This message is important not only for the U.S. population but also for other groups operating in Afghanistan and the larger region.
Najam also pointed out that while both the U.S. and the Taliban have accused each other of violating the Doha agreement through this action, neither has done so with great vigor leading to the question of where U.S.-Taliban relations may evolve in the future. It should be clear, however, that despite what they say the Taliban are probably also not shedding too many tears over the death of Al Zawahiri.
Najam's full interview can be viewed below.
Adil Najam is a global public policy expert who served as the Inaugural Dean of the Frederick S. Pardee School of Global Studies at Boston University and was the former Vice-Chancellor of the Lahore University of Management Sciences (LUMS). His research focuses on issues of global public policy, especially those related to global climate change, South Asia, Muslim countries, environment and development, and human development. Read more about Najam on his faculty profile.