Heine Discusses Legacy of Shinzo Abe on "CNN Chile"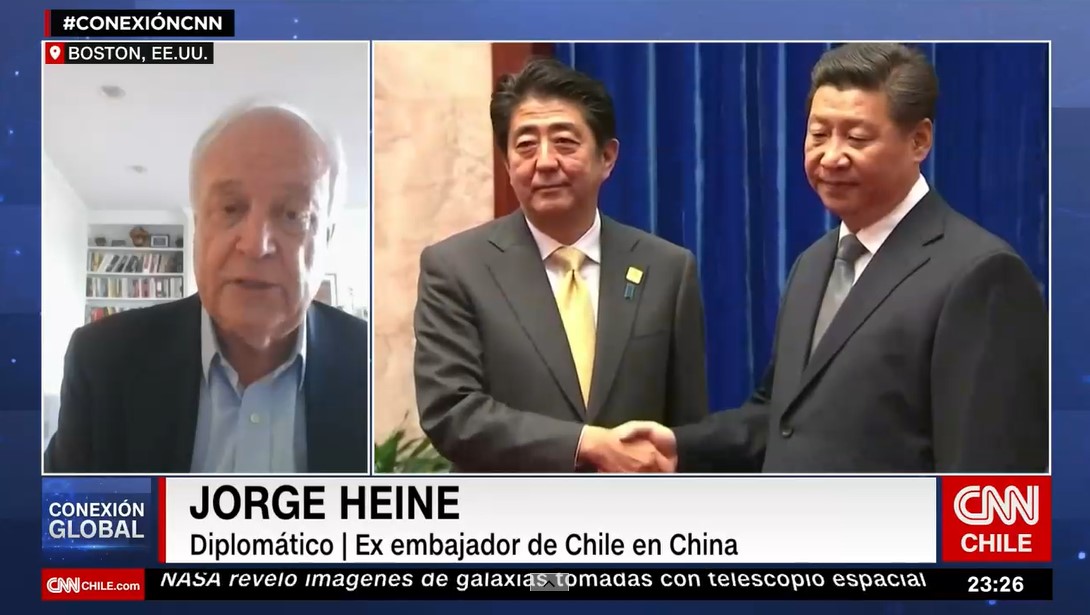 In an interview on CNN Chile's "Global Connection," Jorge Heine, Research Professor at Boston University's Frederick S. Pardee School of Global Studies, discussed the legacy and commotion caused by the murder of former Japanese Prime Minister Shinzo Abe. 
In his remarks, Heine emphasized Abe's role in reshaping Japanese politics. He discussed the former Prime Minister's influence in shaping Japan's global initiatives such as rebranding the Asia-Pacific as Indo-Pacific, the creation of the Quad, and reviving the Trans-Pacific Partnership after former President Donald Trump abandoned it.
The full interview can be viewed on CNN Chile's website.
Ambassador Jorge Heine is a Research Professor at the Pardee School of Global Studies at Boston University. He has served as ambassador of Chile to China (2014-2017), to India (2003-2007) and to South Africa (1994-1999), and as a Cabinet Minister in the Chilean Government. Read more about Ambassador Heine on his faculty profile.