Menchik Discusses Global Vaccine Equity & Need for Increased COVID Vaccine Production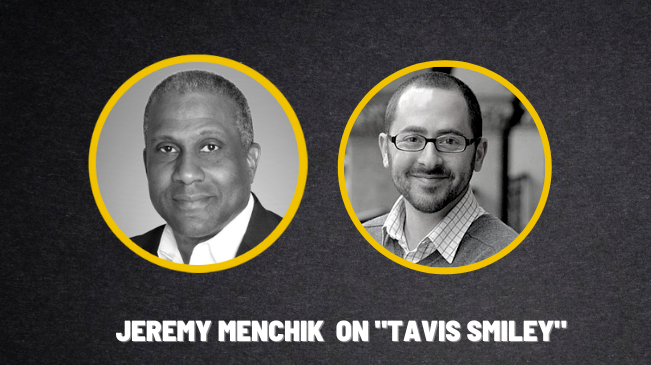 Jeremy Menchik, Associate Professor of International Relations at the Frederick S. Pardee School of Global Studies at Boston University, appeared on KBLA Talk 1580's "Tavis Smiley" for a conversation regarding his Stat News article on why he resigned from Moderna COVID-19 vaccine trials.
In the interview, Menchik discusses his motivations for participating in Moderna's vaccine trials, what he went through as a participant, how and why his views on Moderna and the trials changed, as well as his efforts to pressure Moderna into making its lifesaving technology more accessible globally. In discussing why he chose to resign from the Moderna trials, Menchik says that news of the company's problematic public health policies, which have limited vaccine production and focused vaccine sales to rich countries, are what drove his change of heart. He argues that Moderna's refusal to manufacture the COVID-19 vaccine at scale and share its mRNA technology with other vaccine producers is prolonging the pandemic. In concluding, Menchik discusses his effort to mobilize fellow trail participants through mrna4all.org to pressure Moderna to share the protection provided by their vaccine globally.
The full interview can be listened to on KBLA Talk 1580's website.
Jeremy Menchik is an Associate Professor in the Frederick S. Pardee School of Global Studies at Boston University and a faculty affiliate in Political Science and Religious Studies. His first book, Islam and Democracy in Indonesia: Tolerance without Liberalism (Cambridge University Press, 2016) explains the meaning of tolerance to the world's largest Islamic organizations and was the co-winner of the 2017 International Studies Association award for the best book on religion and international relations. His work has appeared in the academic journals Comparative Studies in Society and History, Comparative Politics, International Studies Review, Politics and Religion, Asian Studies Review and South East Asia Research as well as in The New York Times, The New York Review of Books, The Washington Post, Christian Science Monitor, The Wall Street Journal, and USA Today. His recent research focuses on social movements, the politics of modern religious authority, and the origins of the missionary impulse. Read more about Professor Menchik on his faculty profile.