Pardee Center's IHI Hosts Lecture on "Nazis of Copley Square"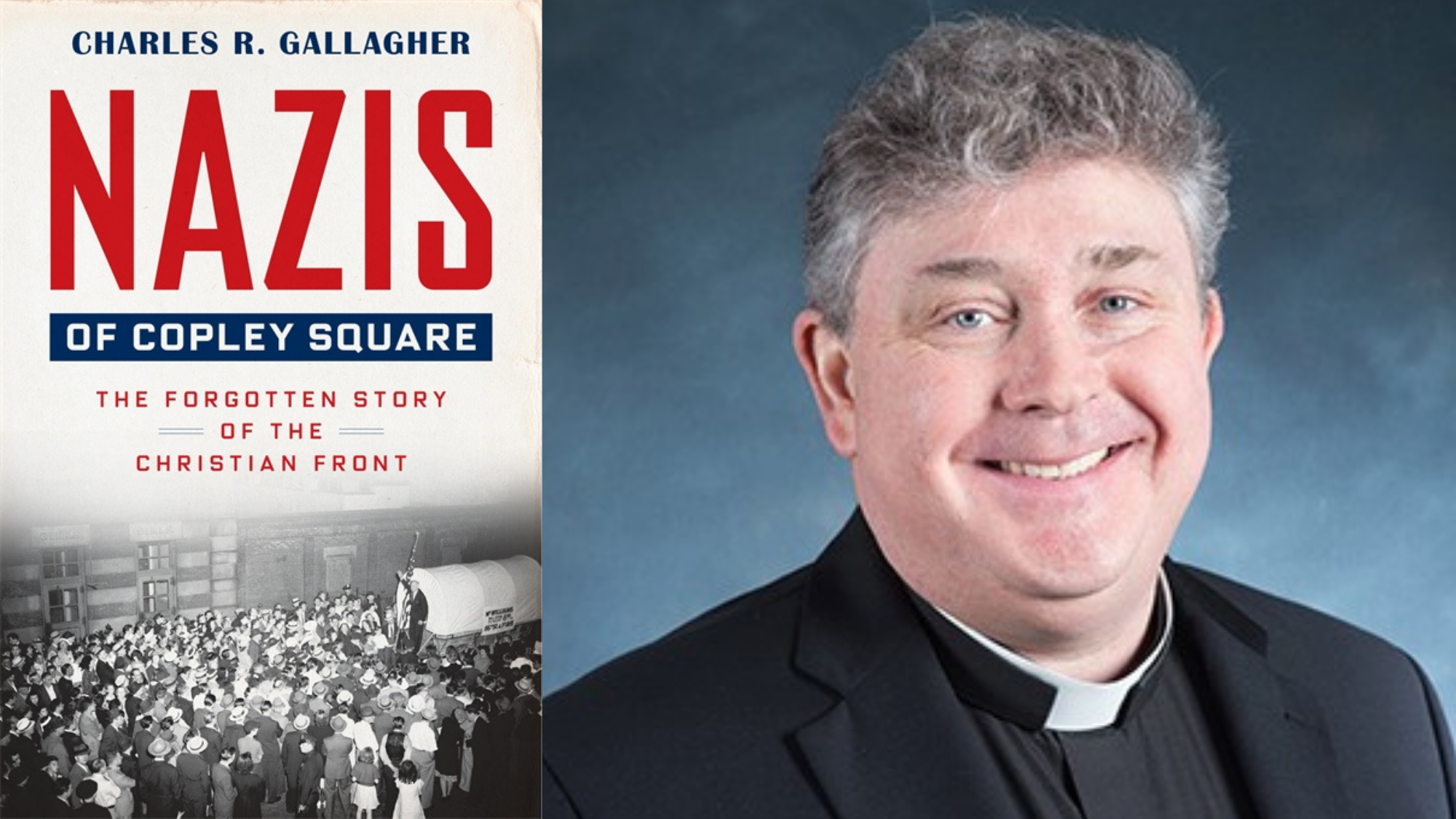 On December 1, 2021, the Federick S.Pardee Center for the Study of the Longer-Range Future's International History Institute and the Boston University Kilachand Honor College hosted Charles Gallaher, Associate Professor at Boston Collee, as he discussed his new book Nazis of Copley Square: The Forgotten Story of the Christian Front.
In his talk, Gallagher explained how prior to the United States' entry into World War II, Nazi Germany ran a large, well-organized covert action to keep the U.S. from intervening on the side of the Allies. From the Nazi consulate on Beacon Street in Boston, Schutzstaffel (SS) officer Herbert Scholz recruited and then provided resources and guidance to Francis Moran, the Irish-American leader of the Boston chapter of the Christian Front, an advocacy group comprised primarily of Irish Catholics who advocated against U.S. intervention in the war. In Moran, the Nazis found their ideal spy and agent of influence– a skilled organizer, devout Catholic, and articulate public speaker, who spoke German.
Gallagher noted that, despite extensive surveillance of the Christian Front and the German consulate by law enforcement, including the FBI, the U.S. government never realized that Moran was a Nazi agent nor did they realize Scholz's true mission in Boston. Moreover, as he made clear, British intelligence launched its own largely successfully covert action to counter the Front. The British provided extensive resources through cut-outs to Frances Sweeney, an Irish American human rights advocate, who organized a successful campaign to take on Moran's Christian Front. In Gallagher's view, Sweeney herself was not witting of the British role in funding her efforts and thought the money came from Americans appalled at the pro-Nazi, anti-Semitic nature of the Front.
 John D. Woodward Jr., Professor of the Practice of International Relations at the Frederick S. Pardee School of Global Studies and a former CIA officer, commented on the significance of Gallagher's work, stating, "in terms of intelligence studies, Professor Gallagher has done ground-breaking work. He is the first scholar to document the leading role Nazi intelligence and specifically, SS officer Herbert Scholz, played in organizing and supporting covert action in Boston."  
The International History Institute at the Frederick S. Pardee Center for the Study of the Longer-Range Future was founded within Boston University's College of Arts & Sciences (CAS) in 1999 to promote the importance of history in understanding international cultural, economic, political, and military affairs. IHI has been interdisciplinary since its founding, advocating a broad approach that welcomes all scholars who seek to understand the present and future as rooted in an appreciation of the abiding influence of the past. It embraces any who work within and across disciplines, while engaging policy questions and interests of the attentive public. Learn more about the Institute and its upcoming events on the Pardee Center's website.