Fewsmith Delivers Lecture Outlining Findings of His New Book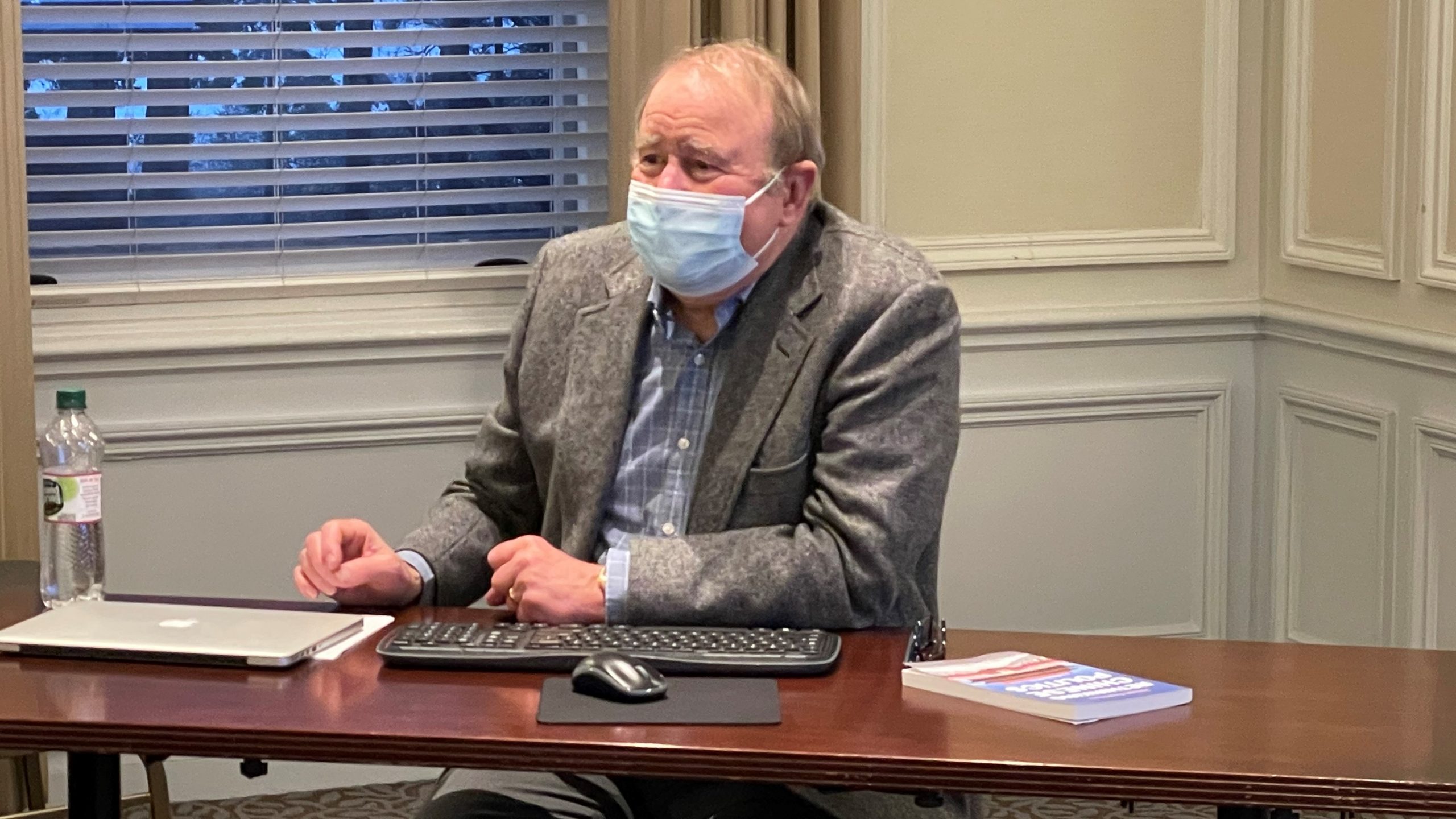 On November 10, 2021, Joseph Fewsmith, Professor of International Relations at the Frederick S. Pardee School of Global Studies at Boston University, delivered a lecture hosted by the Center for the Study of Asia (CSA), an affiliated regional center at the Pardee School, during which he outlined the findings of his groundbreaking new book Rethinking Chinese Politics.
Tracing four decades of elite politics, Fewsmith's new book focuses on how people gain positions and consolidate power. His conclusions challenge much of the literature on authoritarian systems in general and on China in particular. Fewsmith concludes that Chinese politics at the top are not institutionalized, as often claimed.
During the lecture, titled "Walking the Cat Back: Why Social Scientists Misunderstood Chinese Politics," Fewsmith talked about the misconceptions of Chinese politics, the internal political balancing act that has taken place throughout China's history, the attempts at institutionalizing Chinese politics, as well as the rise of China's current leader Xi Jinping. Following his prepared remarks, Fewsmith addressed questions from the in-person and online audience, such as how the Chinese Communist Party (CCP) leadership has used the COVID-19 pandemic – a period in which no foreign actors could meddle in China – to advance its political agenda.
Joseph Fewsmith is Professor of International Relations at the Pardee School of Global Studies at Boston University  He is the author or editor of eight books, including, most recently, Rethinking Chinese Politics (June 2021). He is an associate of the John King Fairbank Center for East Asian Studies at Harvard University and the Pardee Center for the Study of the Longer-Range Future at Boston University. Read more about Professor Fewsmith on his faculty profile.