Heine Offers Insight on Upcoming Chilean Presidential Elections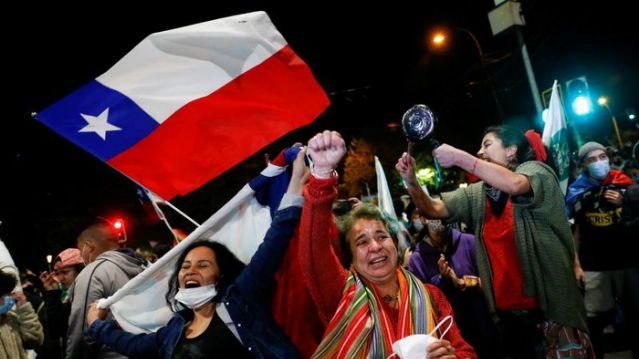 Ambassador Jorge Heine, Research Professor at the Frederick S. Pardee School of Global Studies at Boston University, was featured in the Latin America Advisor, a publication of the Inter-American Dialogue, a Washington D.C. think tank.
Heine responded to the publication's feature Q&A, which asked about the upcoming Chilean presidential elections. Experts were asked what issues they believe will be most important to Chilean voters, and how the planned rewrite of Chile's constitution is expected to influence the results of the November elections. 
In his response, Heine discusses the right-wing party's come back to relevance after a disappointing performance in the May elections for the Constitutional Convention, the ever-shifting polls, and what the election results could mean for Chile. 
An excerpt:
Given Chile's election system, the real question is who will be the runner-up, and thus make it to the second round. If Provoste manages to displace Kast from his current position as #2 in the polls (a big if), she might have a fighting chance in the second round on Dec. 19. That said, the momentum would seem to be with Borić.
The full issue of Latin American Advisor is available on the Inter-American Dialogue's website.
Ambassador Jorge Heine is a Research Professor at the Pardee School of Global Studies at Boston University. He has served as ambassador of Chile to China (2014-2017), to India (2003-2007), and to South Africa (1994-1999), and as a Cabinet Minister in the Chilean Government. Read more about Ambassador Heine on his Pardee School faculty profile.