Woldemariam Discusses Post-9/11 Western Policy Towards Horn of Africa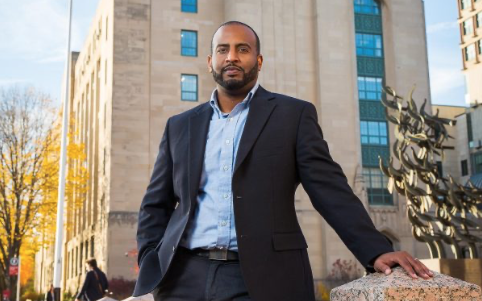 Michael Woldemariam, Associate Professor of International Relations at the Frederick S. Pardee School of Global Studies at Boston University, joined the International Crisis Group for an episode of their podcast – The Horn – to discuss how the "War on Terror" and shaped the trajectory of the Horn of Africa over the past 20 years.
In the episode, Woldemariam took part in a panel conversation with host Alan Boswell and fellow experts Murithi Mutiga, project director for the Horn of Africa at the International Crisis Group, as well as BBC Africa editor Mary Harper. The group discussed how East Africa's politics changed as Western policy toward the region shifted to its overriding focus on security concerns and counter-terrorism above all else.
In his remarks, Woldemariam explained how U.S. policy towards East Africa changed after 9/11, how regional governments got sucked into U.S. counterterrorism efforts, how those governments also instrumentalized the "War on Terror" to their own benefit, and what the future holds for the region following U.S. military withdrawal from Afghanistan.
The full podcast can be listened to below.
Michael Woldemariam is an associate professor of International Relations at Boston University's Pardee School of Global Studies whose teaching and research interests are in African security studies, with a particular focus on armed conflict in the Horn of Africa. Woldemariam's scholarly work has been published in the journals Nationalism and Ethnic Politics, Terrorism and Political Violence, Journal of Strategic Studies, and the Journal of Eastern African Studies. Read more here.