Wippl Publishes Review of "A Drop of Treason"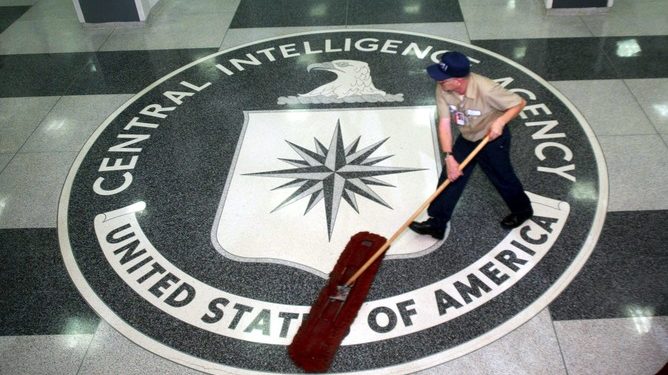 Joseph Wippl, Professor of the Practice of International Relations at the Frederick S. Pardee School of Global Studies at Boston University, published an article in the International Journal of Intelligence and CounterIntelligence reviewing Jonathan Stevenson's A Drop of Treason: Philip Agee and His Exposure of the CIA. 
The first biography of the contentious Central Intelligence Agency (CIA) whistleblower Philip Agee, Jonathan Stevenson's A Drop of Treason is a thorough portrait of Agee and his place in the history of American foreign policy and the intelligence community during the Cold War and beyond. Stevenson examines Agee's decision to turn, how he sustained it, and how his actions intersected with world events.
In his review, titled "No Honorable Man Here…," Wippl calls Stevenson's book "benign but flawed," outlining the faults in Agee's logic in undermining the CIA and pointing to the authors sometimes lacking defense of Agee's actions and allegiances. The author tries to paint a portrait of Agee as an honorable man whose disillusionment with American exceptionalism drove him to turn whistleblower; however, Wippl concludes that "as presented in this biography, Agee is pathetic rather than honorable."
The full review can be read on the International Journal of Intelligence and CounterIntelligence's website.
Joseph Wippl is a former CIA officer. He spent a 30 year career as an operations officer in the National Clandestine Service (NCS). On assignments in CIA headquarters, he served as the Deputy Chief of Human Resources, as the Senior NCS representative to the Aldrich Ames Damage Assessment Team, as Chief of Europe Division and as the CIA's Director of Congressional Affairs. Prior to his arrival at Boston University, he occupied the Richard Helms Chair for Intelligence Collection in the NCS training program. Wippl has taught at BU since 2006, and speaks and writes widely on issues regarding intelligence. Read more about him on his Pardee School faculty profile.