Pardee Student Awarded Fulbright Bulgaria-Romania Joint Research Award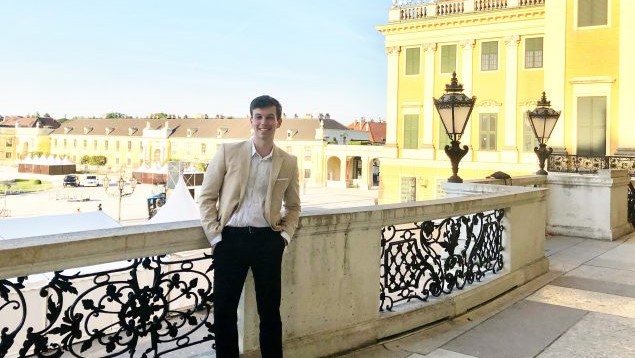 Eliot Usherenko (Pardee '21) has bee awarded the Fulbright Bulgaria-Romania Joint Research Award for 2021-2022.
Usherenko will spend 10 months in Bulgaria and Romania where he will analyze the evolution of the United States' relations with both Black Sea states since their admission into the North Atlantic Treaty Organization (NATO) as well as identify the steps Washington has taken to help them address regional security concerns.
In discussing his award, Usherenko said, "I applied for the Fulbright Bulgaria-Romania Award because it not only appealed to my interest in the Black Sea region, but also offered the opportunity to further my understanding of U.S. national security and foreign policy in that part of the world. The chance to study and conduct research in two culturally-rich countries is also personal for me, as my grandfather was born in Romania while the rest of my family grew up in the Ukrainian city of Odessa, a port on the Black Sea…I can't wait to explore the beautiful sites in both countries, but above all I look forward to meeting with residents there and listening to their views on American engagement with their respective nation and in the Black Sea overall."
Usherenko has had previous experience working in the U.S. Congress as well as the Office of the Governor of Massachusetts. He hopes to use his time in Romania and Bulgaria to learn more about U.S. diplomacy and national security strategy in Eastern Europe and plans on pursuing a law degree with a focus on international law following the completion of the grant.