Shifrinson Interviewed on NATO-China Relationship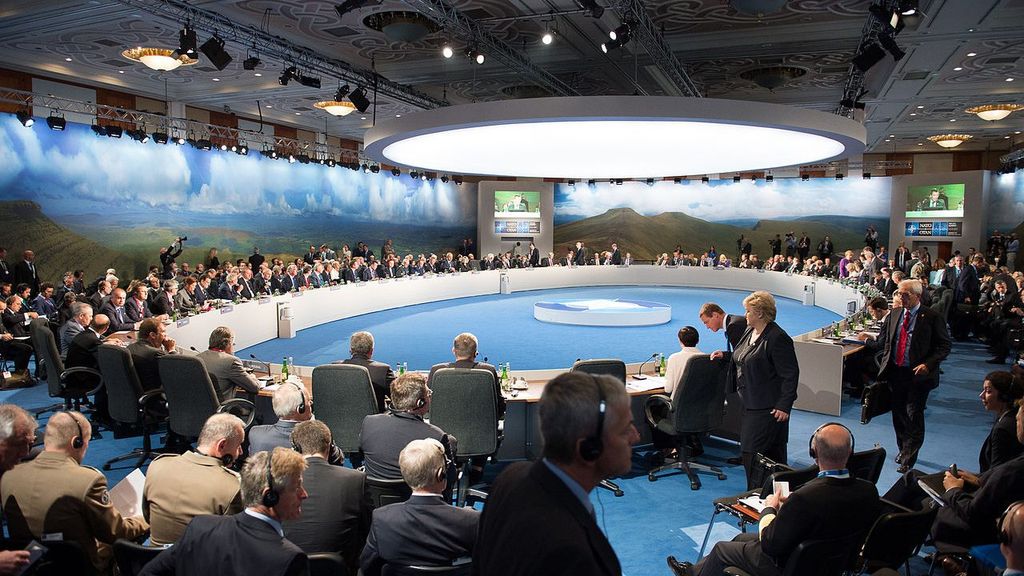 Joshua Shifrinson, Assistant Professor of International Relations at the Frederick S. Pardee School of Global Studies at Boston University, was interviewed by Sinclair Broadcast Group for a story on the North Atlantic Treaty Organization (NATO) and it's role in countering China's rising power. 
The article, titled "Allies at odds over US request for NATO to counter China," explores the request to fellow NATO members made by Secretary of State Anthony Blinken to address China's "aggressive and coercive actions" (see below). Members were split in how to respond, but the United States maintains that China remains a top military, economic, diplomatic and strategic competitor.
While a number of member countries were on the fence following Secretary Blinken's remarks, Shifrinson argues that the U.S. will likely push its partners to take a stance, especially regarding trade and technology. He went on to say that, after four years of the U.S. threatening to pull out of the alliance, the country may be asking a lot of it's NATO allies.
An excerpt:
'It's not clear that NATO, as a military alliance that is first and foremost about European security, can play this role,' said Shifrinson.

NATO was built for the Cold War against the Soviet Union and while it has updated and expanded its mission, China represents a fundamentally different challenge. 'I think a lot of discussion in NATO is trying to repackage alliance that has existed for 75 years for the China threat. There are real difficulties in doing that,' he added.
The full article can be read on NBC 10 WJAR's website.
Joshua R. Itzkowitz Shifrinson is an Assistant Professor at the Frederick S. Pardee School of Global Studies at Boston University, where his teaching and research interests focus on the intersection of international security and diplomatic history, particularly the rise and fall of great powers and the origins of grand strategy. His work has appeared with International Security, the Journal of Strategic Studies, Foreign Affairs, and other venues.  Read more about Professor Shifrinson on his faculty profile.